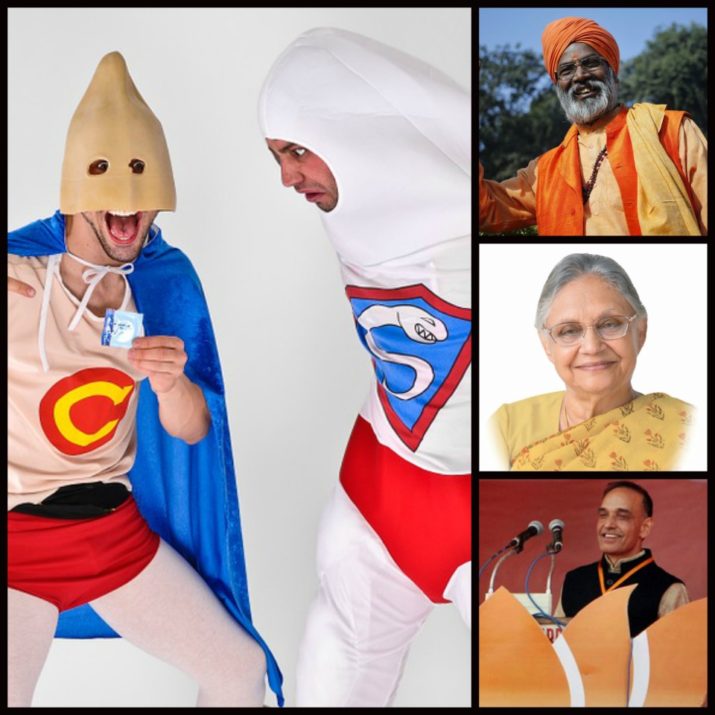 The Indian government has banned condom advertisements from being aired on television between 6 am and 10 pm because they are "indecent" and have a bad influence on children. Because, of course, it's advertisements about putting on a latex sheath on a penis that makes teenagers think of sex. It couldn't just be simple biology, definitely not naturally occurring hormones.
And we all know safe sex is a terrible practice.
Wait, we don't.
In our personal opinion, and in our sweetest wet dreams for a better India, nothing would be better than if the parents of these public figures – all of whom are on our televisions, social media, and newspapers 24/7 – had seen a condom ad or two (or 10).
Satyapal Singh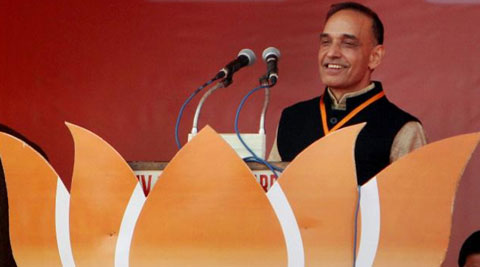 You may know him as the BJP Union Minister who wondered why any man would marry a girl who wore jeans, but that's not the worst thing Singh has ever said. He was Mumbai's Crime Chief in the 1990s, also known as peak Encounter Era. You know, when cops had free reign to skip the judicial process and stage killings of gangsters, who were somehow always Muslims. He was also Chief in Pune where he tried to ban women motorcyclists from wearing scarves around their faces.
In 2014, Singh told a journalist that Mumbai's "promiscuous culture" was responsible for the Shakti Mills gangrape; he said countries that have sex education also have higher rates of crimes against women; he actually started a spying network within the Mumbai student community that he called Project Mrityunjay, that asked students to detect and report terrorist activities. Even the State's Minorities Commission had to take note of the last one and question how it led to profiling. The same year a prostitution racket was busted out of a flat belonging to Singh. He claimed it was rented out to India Bulls and he would sue them for breach of contract. Despite hours of checking, TLC was unable to find his case on Mumbai High Court's website.
Sakshi Maharaj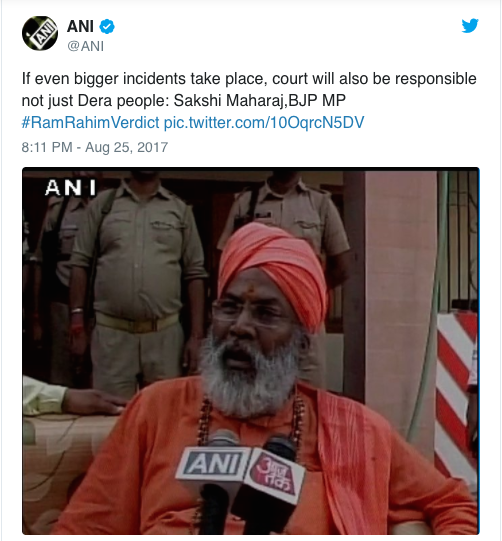 via Twitter
The man who started the whole "Hindu women should have X number of children" to counteract the Muslim population nonsense is our number one candidate to be an endorser for using condom. Maharaj even embarrassed his own party, the BJP, when he came out in support of convicted rapist Ram Rahim earlier in August this year saying he was being "harassed." Public outcry and probably very solid inter-party policing along with a guilty court verdict saw Maharaj eat his words. Hismind or outlook did not change. In September this year, he announced that men and women who showed any kind of affection in public should be jailed. If a time machine is ever invented, TLC would be happy to go back to his guy's conception date and hand his parents a lifetime supply of condoms.
Dharamveer Goyat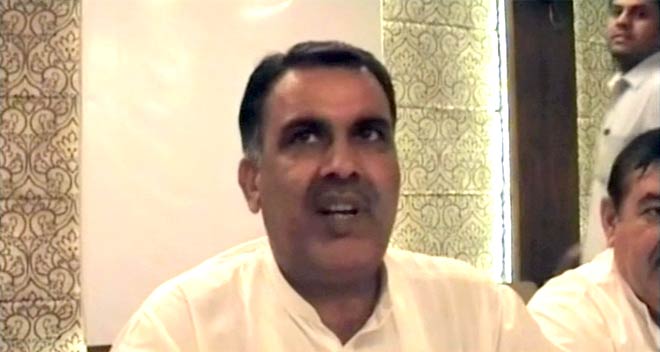 We have long memories, but it is also hard to forget Congress's Hisar spokesperson Goyat's remarks post the December 16th gangrape case. "90% of all rape cases are consensual," he casually remarked to the press as a young woman fought for her life after a brutal sexual assault. Our only wish would be that the money he gets for being such a good endorser for condoms goes to the Nirbhaya fund (along with an extra wish that the government actually uses it to do some good.)
Sheila Dikshit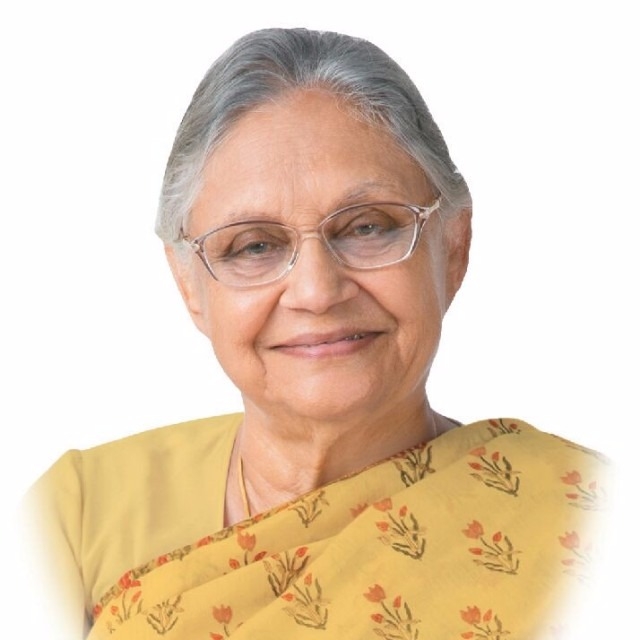 Do we even need to say anything for this one? Fifteen years in politics and what has she ever done? Don't tell us about the two women's hostels she founded in the 1990s. She did not do that alone. This is a woman who granted parole to Manu Sharma, and tried to politically capitalise on the December 16th gangrape case by saying "one incident made Delhi start a helpline." Never mind the ridiculous BRT or the Commonwealth games scam accusations, and let's not forget that she thinks Rs 600 a month is enough to sustain a family.
If you disagree, please comment with one thing that Dikshit has done during her long tenure in politics that was useful, TLC will donate Rs 100 to a charity of your choosing for each comment containing a verified decent deed that can be attributed to her.
Mukhtar Abbas Naqvi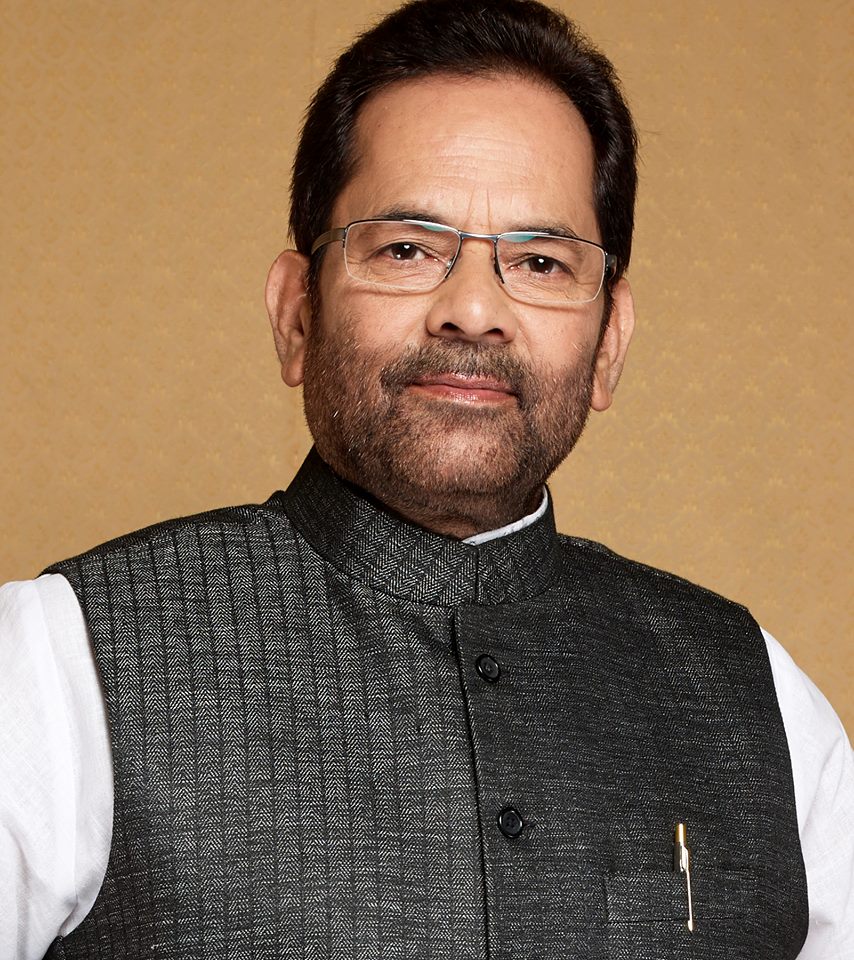 "Some women wearing lipstick and powder have taken to streets in Mumbai and are abusing politicians, thus spreading dissatisfaction against democracy. This is what terrorists are doing in Jammu and Kashmir," Naqvi told television channels in 2008. More recently, our Minorities Affairs Minister told The Print that the horrific murder of Mohammad Afrazul was not about love jihad. This is after we all saw the terrifying video purportedly recorded by the victim's nephew in which the accused is heard saying, "This is what will happen to you if you do 'love jihad' in our country." This is the guy who promised that he would not forget Muslims when he joined a higher post in the BJP government. To write more is probably more of a waste of our time than he is a waste of sperm.