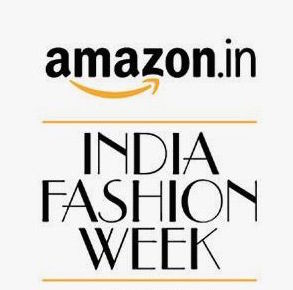 Empty rows and shattered disco balls. That describes Amazon India Fashion Spring/Summer 2018 runway shows. Between demonetisation, GST, and all the other money-sucking measures from which the Indian economy is reeling, we are certain AIFW was expecting a lack-lustre turnout this year. That's not to say there weren't stand-out shows during the course of the week, but there wasn't much to write home about.
It's Monday; you're probably in school or at work, so we decided to keep it brief. The Ladies present our mini-reviews of AIFW SS 2018.
DAY ONE
ELLE FIRST CUT
Usually my favourite part of AIFW, this year's Elle first cut really did not make the cut. The first pair of designers — Aurole, whom we know and love, was lovely on the runway. The brand is still finding its voice, but, just a year old, it's already promising to grow up into a chic, sleek label.
The rest of the labels were forgettable.
Actress Nargis Fakhri also stopped the show for local artisan Kara Ross, who launched her brand Unleash World. Let's just say we don't want those clothes loose in our world.
WENDELL RODRICKS/ PAYAL PRATAP
This was a fun show. Roderick brought his signature sense of aplomb with sleek dresses that had OTT frill details on the collars and sleeves, oodles of colour, and blocked fabrics.
DAY TWO
LOVBIRDS
We're big fans of simplicity of cut and colour, but there's a point where even the ladies want to see some shades besides white, blue, and pink in sustainable fashion. The Love Birds show was not that time. The show felt tired — how long are we going to ride this polka dot, pinstriped trend anyway? We've not been to Wall Street or prison, but it's beginning to feel like fashion lives in these two places.
DAY THREE
By far, our favourite day with designers we could not wait to see.
THREE BY PALLAVI DHYANI
Truth to power, every lady in the team was late for the Three show. And we are sorry. From what we from while traffucked in a car on the way to NSIC, the show was fresh, yet Pallavi Dhyani kept alive her label's clean and minimalist vibe. We loved and would wear all the clothes, especially aubergine lightly checked dress. It's refreshing to see a sustainable label play with colour, while retaining its voice.
PAYAL PRATAP
Elegant and feminine with flowing fabrics and all the shades of the rainbow and every floral print imaginable, what's not to love about this joyful and confident collection?
GUAPPA
The label lives up to its name, that much is for sure. These are not clothes for a minimalist's heart, but this was a fun collection. It was colourful, very salsa-esque, and loud without being ostentatious. We who live in three colours may not wear it, but the show was energetic and enjoyable.
RAJESH PRATAP SINGH
We are but mortals, and we do not dain to do anything but love RPS. From the stellar epileptic fit inducing opening to every perfectly tailored piece of clothing he offered up — we love it all.
DAY FIVE
HUEMN
Remember when Huemn used to live on the edge? Now it appears to be coasting on a rep.
Sweatshirts, jackets, and logo tee shirts…. but why like this?
DHRUV KAPOOR
We enjoyed this collection immensely. The dresses were fun and feminine, and even the metallics used in the collection looked like comfortable wears.
ANJU MODI
This woman is a queen. There's nothing but good to be said about this collection. Cash us outside in the grey dhotis, how bow dat?
DAY FIVE
SOLTEE by SULAKSHANA MONGA
This was a particularly lucky collection to have been preceded by another that shall never be named. (No, seriously, never.) We enjoyed the rice picker hats and the simple colour palette of this collection. Truth be told though, we LOVED the shoes, all created especially for SOLTEE by The Shoe Factory India.
To read more #LadiesReviews, click here.