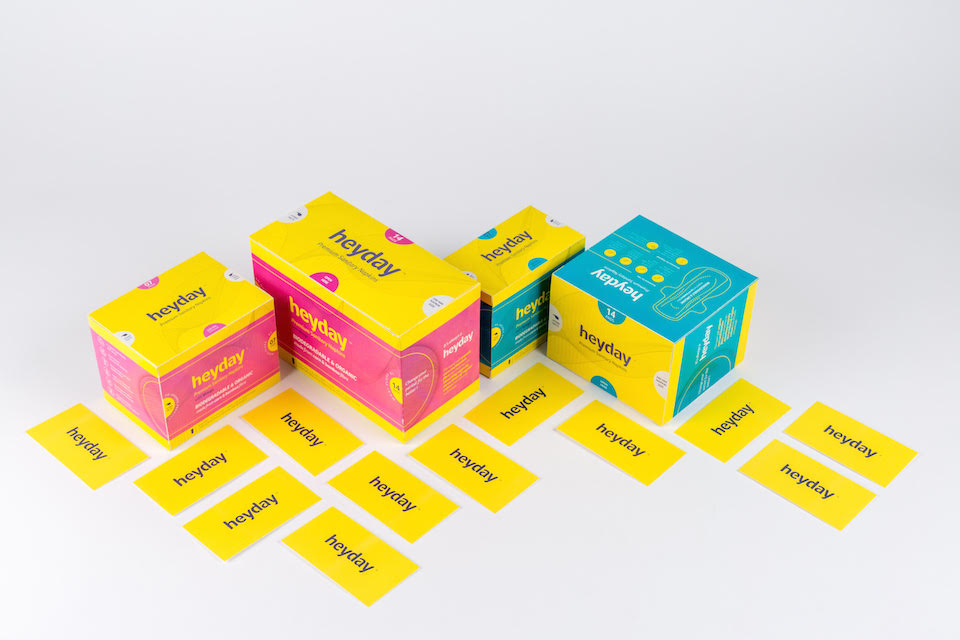 Reusable sanitary pads are an excellent idea — till you're a heavy bleeder and have to wash them after each use. Most of the time, such pads are so cute, it's almost a shame to stain them, though that's what I, a bleeder like no other, always does. So, thus far, I've stuck to the usual pads available in the market and my trusty Tampax. Last night, I tried Heyday, India's first biodegradable and organic sanitary napkin. And, now, I'm a believer.
Heyday, which launched earlier this year, is made from natural bamboo fibres, and uses specialised technology to make its products biodegradable. Heyday's products are a first of its kind the urban Indian market. They're a significant innovation for a country that has no proper waste management processes and over 350 million menstruating women.
Plastic sanitary napkins are non-biodegradable, which accumulate in landfills. India alone generates 9000 tonnes (432 million pads) of carcinogenic waste. The stigma around periods causes some women to flush their used pads down the toilet, which blocks drainage systems. Burning these napkins releases harmful toxins into the atmosphere. Plus, these pads are expensive (if we add up yearly expenses per woman, they're probably more money-consuming than an iPhone.) The problem is worse for women from lower economic backgrounds, who can't afford a plastic pad and use cloth instead, which is not often disposed of or done so in an unhygienic manner.
With Heyday's sanitary napkins, a woman may use them and dispose of them in the garbage. They won't collect endlessly in our landfills. The biodegradable technology ensures the pads disintegrate within six months of disposal even if mixed with non-recycle waste. Let's be honest, how many of us segregate our garbage into two piles as Americans do.
After picking up a few samples at Heyday's launch event, I decided to give it what I call the overnight white bedsheet test. Critical to this are the following: no chaffing or moving about of the pad while I sleep, and waking up with no blood stains on my lovely sheets, which are replaced almost every month (seriously, I have period bedsheets like people have period underwear.)
Not only did I wake up stain-free and comfort-full, Heyday pads was soft and left no skin irritation in my nether regions and no odd rashes either.
Made from corn and bamboo fibre, Heyday is completely organic. The company says its products have three times the absorbing capacity of plastic pads, and the proof is my unstained sheets.
The brainchild of Deepanjali Dalmia, Heyday can manufacture 448 million sanitary napkins annually. So, finding the product should not be a problem. Shops located in Modern Bazaar, Vasant Vihar, and Saket stock Heyday products.
Heyday products come in a range of sizes and prices.
TLC used Maxi Fluff with wings, which comes with seven pads and only Rs 79. The Heyday Ultra-thin pads with wings cost Rs 85 for seven pads.
Bonus: the products' packaging is biodegradable as well. Heyday uses exquisite paper cartons laminated with bio-plastics. The company has retail packaging units across 40,000 sq ft each. Secondary packaging in cardboard boxes to avoid damage and aid in easy transportation.
To read more #LadiesReviews, click here.
NOTE: TLC BUYS ANONYMOUSLY AND PAYS FOR OUR SANITARY NAPKINS (EXCEPT IN THIS CASE WHERE WE ATTENDED THE LAUNCH EVENT SNEAKILY AND PICKED UP A SAMPLE.)