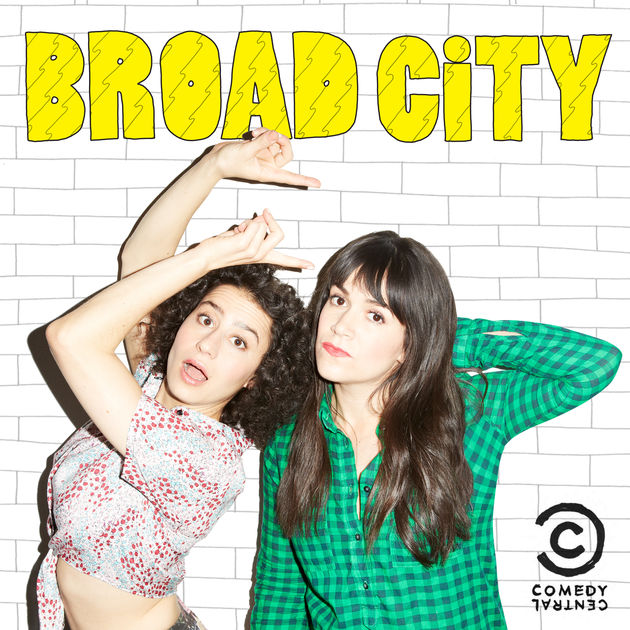 If you've not watched Broad City yet, you're missing out. But, then, who hasn't seen this real life version of Sex in The City — minus the haute couture and mind numbing conversations about nothing but men.
What's more real than this:
It's been three seasons since Abbi Jacobson (Abbi Abrams) and Illana Grazer (Illana Wexler) debuted on the silver screen, but TLC has been fangirls since their 2010 web series.
Here are two of our all-time favourites to catch you up.
If you're a TLC girl, waking up extra early to catch Season Four, which premiered last night for the rest of the world (and today for us lowly thirdworlders) is par for the course.
In case you've not, here's the juicy trailer to start your Broad City tour. It's all about the YAS QWEEN, a phrase you'll soon find yourself using for everything.
Broad City is fun, it's edgy, it's real, and most importantly, it's about women being women. Tired of the prissy, cutesy image of females that's the norm on television, this 30 minute dose of reality is just what you need in your life. It's all about actual women, much like you and I: crazy, gross, insecure, badly behaved, and totally lost (only one of them knows this fact, though.) The show's USP leads a (not-so) quiet revolution in TV depicting women as they are actually. Bonus: there is SARIOUS hilarity in store, for sure.
In the meantime, we've compiled six of our favourite scenes from previous seasons for your viewing pleasure and #throwbackthursday.
EIGHT F**KING THOUSAND DOLLARS
NATURE'S POCKET (COULD ALSO BE CALLED THE LADIES COMPARTMENT *WINK*)
UN TINDER NATURAL
ILLANA'S WET DREAM
NEVER HAVE I EVER
BASKETBALL
And if these haven't satiated your Broad City craving yet, season four is up and running on several websites and Netflix.
Till then, here is more: 10 of the best comedy moments mix from Broad City
What's your favourite Broad City episode, or scene. Tell us in the comments!! Can't wait to hear from you Abillana fans!!
#YASQWEEN