You've been touting around that you are woke AF, a funny man, a cultured man, a feminist ally even. Yet, some women still don't agree that as an ally, you can touch them whenever and wherever you feel like it? Actresses aren't just swooning all over as you take up their personal space with your paan-breath and rough hands? Worse, you're a WOKE comic, aligned with the most prominent comedy band in India, and girls aren't grateful that you want to sext with them without their consent? They're not lining up to send nudes even after you pester them, brandishing your connections and all around woke-ness? Worse, they've begun to call out your behaviour publicly.
You must be in need of a plan of action. For fake-woke men like you, public opinion is everything. After all, so much of what you pretend is "innocent" depends on people believing that you are in fact awoke man, a feminist ally, a cultured actor. So much of the power you abuse comes from people. Yes, you must react to these allegations– the 100s that are coming out of the fold.
TLC's here for you fake-woke-man. Here's a handy list of reactions we've compiled from other fake-woke-men who have been under the scanner of late.
NEVER APOLOGISE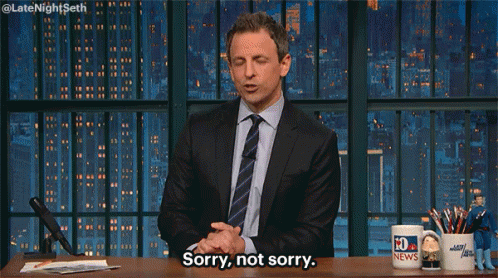 Do not show any empathy or sense of guilt about sexually harassing a person by saying sorry to them.
After all, these women were outside working in the world; they are online, on Snapchat, on their mobiles. Could they have been there to actually work, or perhaps online to look up the news, or communicate with their friends? Apparently not, because you also weren't out working or online looking up news. These women were obviously outside or online for your unsolicited dick pictures, to send nudes to you, a complete stranger or at best, a random acquaintance. So why apologise at all?
It couldn't be that your behaviour was uncouth, sexist, oppressive, and even criminal. It was all done in the open… in sets populated by mostly men who adore you, over DMs and Snapchat messages that disappear within a day or whatever. Like I said, ALL DONE IN PLAIN PUBLIC VIEW BECAUSE YOU KNOW YOU HAVE NOTHING TO BE ASHAMED FOR, YOU HAVEN'T DONE ANYTHING WRONG, right?
PRETEND YOU ARE BURIED IN WORK AND CAN'T SAY ANYTHING BEYOND WHAT LINES YOUR IMAGINARY SCRIPTS HAVE FOR YOU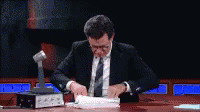 Should you, fake woke man, be called out for sexually harassing a younger actor or a writer, or a comedian, do what ostriches do: bury your head in the sand and call that your work. Pretend to be as busy as a human-ostrich can possibly be. Eventually, the women will calm down, all will be forgotten and forgiven. And if not, you can distract people with tales of your new work.
CALL YOURSELF OUT AS THE VILLAINS BEFORE ANYONE ELSE CAN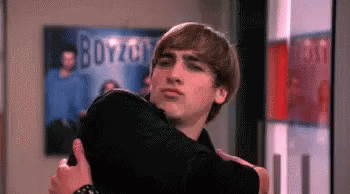 Best way to deal with anything is to own it. So many powerful men have taught you that over the years, so you already know this tactic. Picasso did it when he was caught raping an underage girl; Cosby did it to the face of the hundreds of women who alleged sexual assault; Weinstein said he was a bad guy and everyone knew it; Trump has the same excuse… so why not you?
Plus, you've been trained from years of comics reading and bro-shows that if you admit to being a villain, you're immediately relatable — at least to the other sexual predators of the world, and that's a huge, huge base.
PLACE THE BLAME ON NAMELESS THIRD PARTY VENDETTAS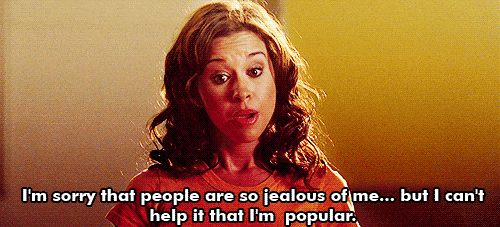 By the time you can spell the words 'send me nudes', you've been breathing long enough to have made some nameless enemies. And of course, they have the time and energy to hatch a conspiracy to bring you down. You're are, after all, a super duper important MAN. Everyone's time is spent on thoughts of you.
BLAME UNKNOWN MEDICAL ISSUES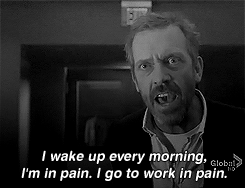 So, naturally,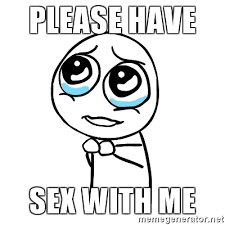 Do you have a boil between your bum? No? Then straight up use vague words like pain and string it along with medication. If not, go for sex addiction… or depression (who will question clinical depression without sounding like they're victimising you, right?) Never mind that 1000s of people medicate themselves every day and have not sexually harassed any women. This is you, and you are special. You are allowed to pass on your "illness" and "pain" on to women who did not consent to be involved in your problems. That's just how the world works — consent, decency, privacy…. what are these things?
Just keep it vague fake-woke-man, the less they know, the better. Can nudes have healing properties, mayyyybeeee. Let it be a case mysterious enough for Doctor House.
PRETEND THE WOMEN ARE WILEY FEMINISTS WHO CONFUSE AND SCARE YOU, YOU POOR SILLY FAKE-WOKE MAN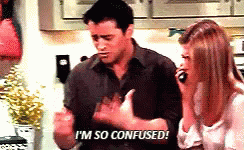 No is just a two-letter word, how can you be expected to make sense of it? Respect is just a song by Aretha Franklin that you like to play on your iPod once in a while during a gym-bro training sesh, that too only for the tempo. You don't want women who speak up or shout loud, because then how will you listen to the sound of your voice, which is the most important one in the world.
You've studied in big schools like Columbia, and you're friends with big dudes like the whole AIB, for you to understand what women want, a charter needs to be drawn up and idiot-proofed. But, of course.
GASLIGHT THE WITCHES WHO ARE CALLING YOU OUT
Because that is literally how ye old men did in Salem, and boy did it work. Burn the Bitch why don't ya? Then go on with the serene life of calling for nudes, sending unsolicited dick-pics and offering unsolicited confessions of love and admiration. Men invented outside, and men created the Internet, what else for could it be?
COP TO THE SEXUAL HARASSMENT AND PRETEND ALL YOUR MISOGYNY HAS MAGICALLY VANISHED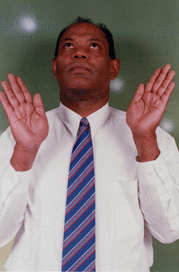 Social Media is the modern confessional booth; your followers are the priests, and who actually gives a damn that there's no Twitter God– oh wait, that's you.
It's a universal truth that the millisecond that a person cops to a prolonged pattern of misbehaviour, that person is deemed to have been cleansed of those traits that cause the allegedly bad behaviour. Everyone knows this from Boy Meets World, and if a woman doesn't, then see rule above — burn the bitch.
POINT TO YOUR SOCIAL MEDIA FOLLOWING TO DEFLECT FROM THE FACT THAT YOU ARE A SEXUAL PREDATOR.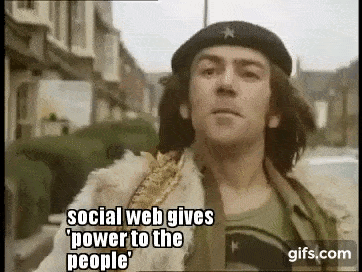 This has two advantages. 1) you have sly informed the woman that she will now be trolled and harassed by strangers who neither you nor she knows.
And, if that doesn't get her to shut up, she will be informed of the one truth that everyone in the world knows: famous men never attack anyone. They're famous, they have so many K followers: what you are doing is not harassing a woman, you are bestowing her your time even if she didn't have the good sense to ask for it.
GET OFF SOCIAL MEDIA FOR A WHILE, GROW A BEARD AND COME BACK AS IF A NEW PERSON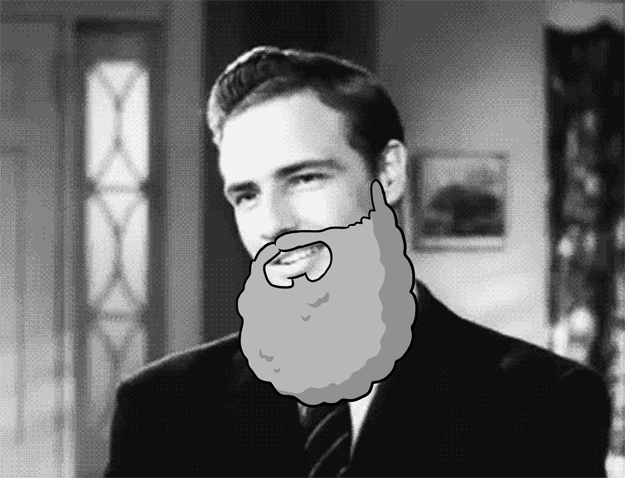 Nothing changes you as a man than growing a beard. Trust TLC. Hide your bullshit behind that bush.
BE AS VAGUE AS POSSIBLE ABOUT YOUR ROLE IN PERPETUATING SUCH HARASSMENT, THE LESS THEY KNOW THE BETTER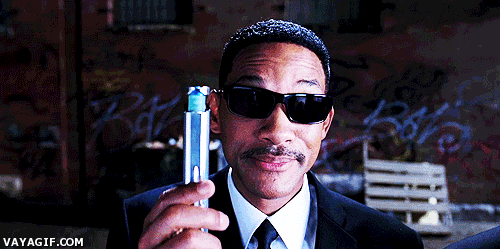 If it's your famous friend who has been accused of harassment… that guy who was always with you, who got access to many women because of you… how could you possibly know what he was up to yaar. It's not like it was happening right in front of your face, or that the women complained right into your ears. Oh wait, some of them did…. so move on to the last step in TLC's guide
DISTANCE YOURSELF FROM YOUR FAKE-WOKE COMEDY-BRO LIKE HE IS A HOT POTATO, LEST YOUR ENABLING BEHAVIOUR BE LOOKED INTO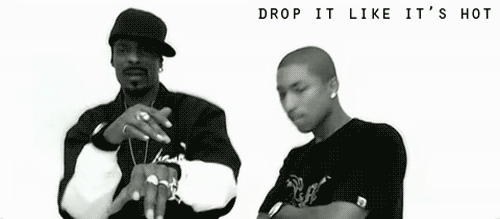 Drop him like he's hot man. Just Snoop Dogg all over him. The more distance you put between you and your harassing friend in the present, the more likely people are to forget that in the past you enabled his predatory behaviour.
Having all these rules in place is good. There's a simpler way to not be accused of sexual harassment, of course. That is to not sexually harass someone. It's just one rule….. maybe, just maybe, that would be easier to follow. But, you know best. You're the famous, misogyny-free, self-proclaimed villain fake-woke man.