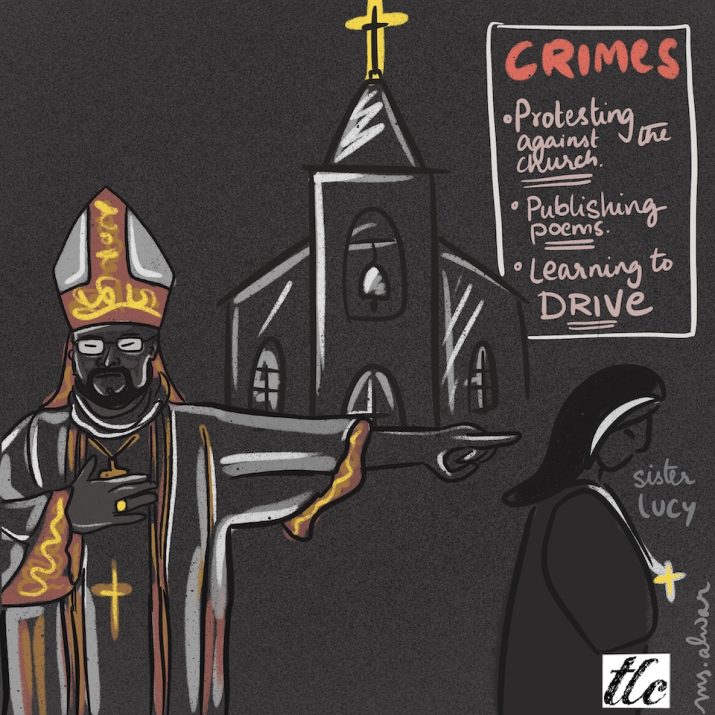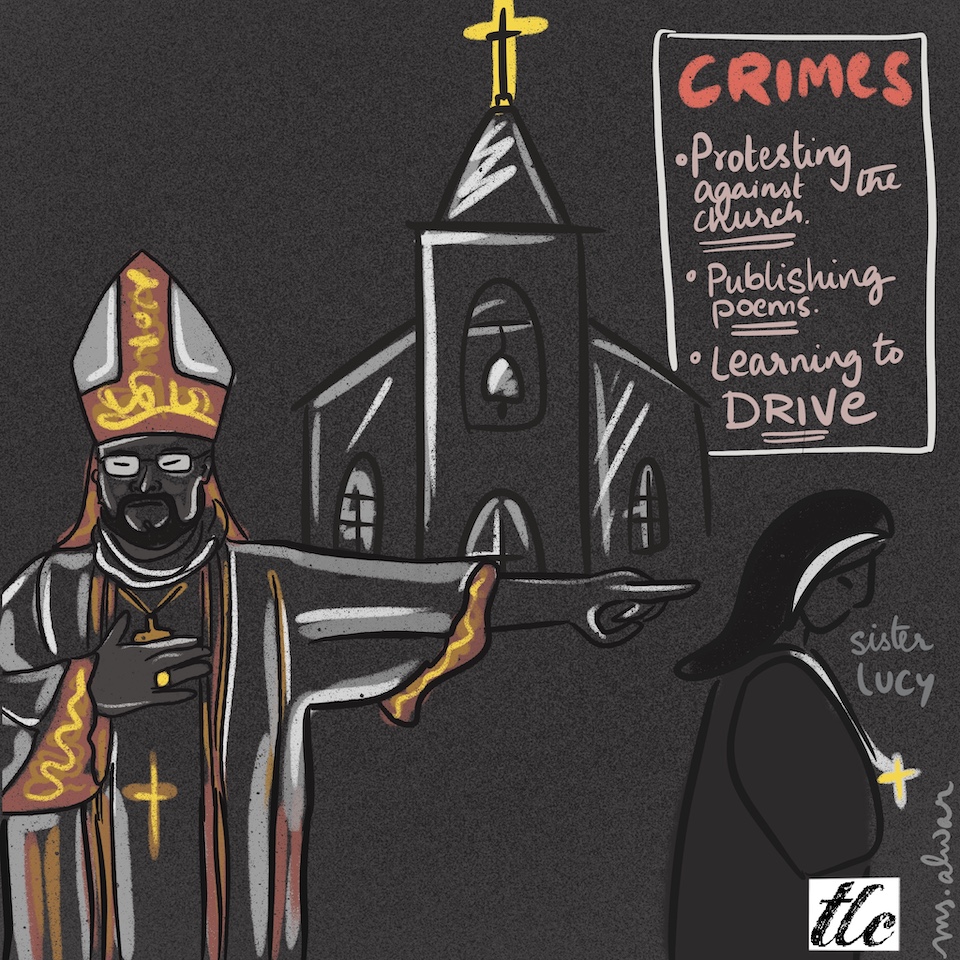 Publishing poems, learning to drive, buying a car, and supporting the protests against rape accused Bishop Franco Mulakkal: Kerela-based nun Sister Lucy Kalappura's crimes against the church. The church dismissed from the congregation on August 5. this year. The Vatican confirmed her dismissal.
Yet, Sister Lucky joined protests led by four nuns of Missionaries of Jesus in September, 2018. An exemplary member of the church, Sister Lucy's life changed after she joined the protests. After the protest. the church banned Sister Lucy from teaching the Bible. It disallowed her from attending prayers, worship services and other activities of the parish, including offering holy communion.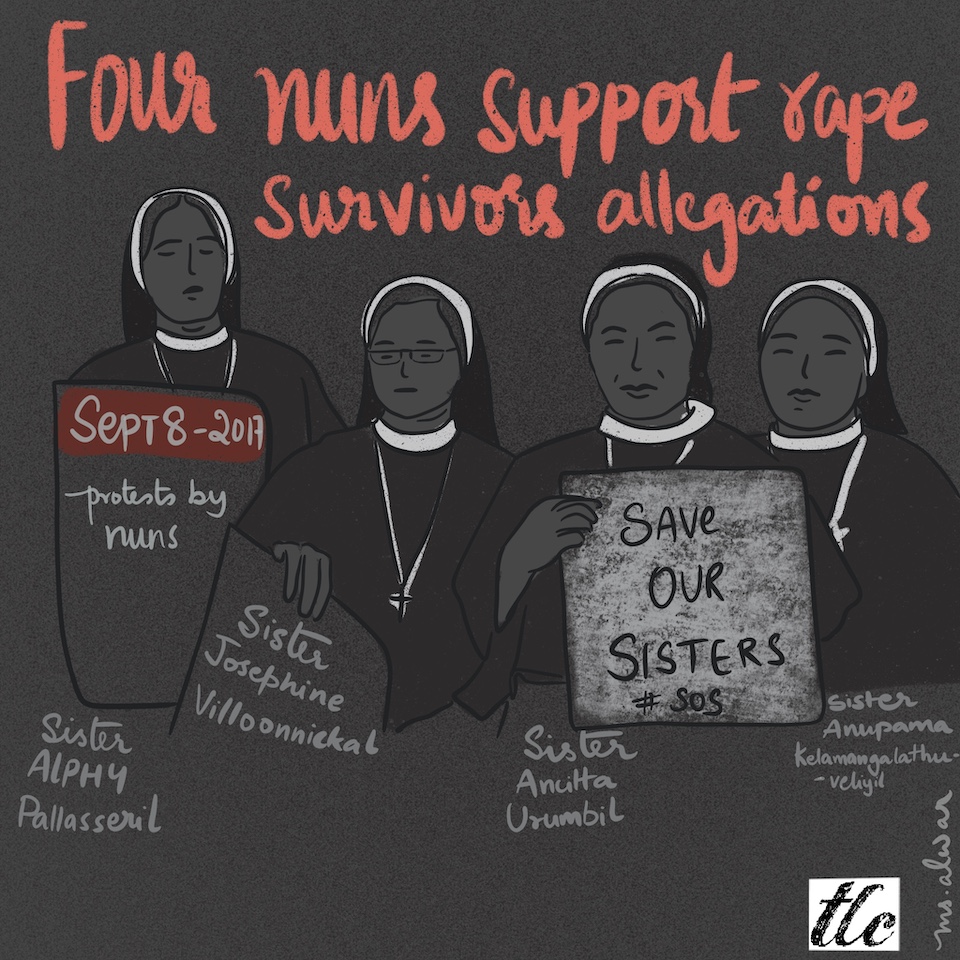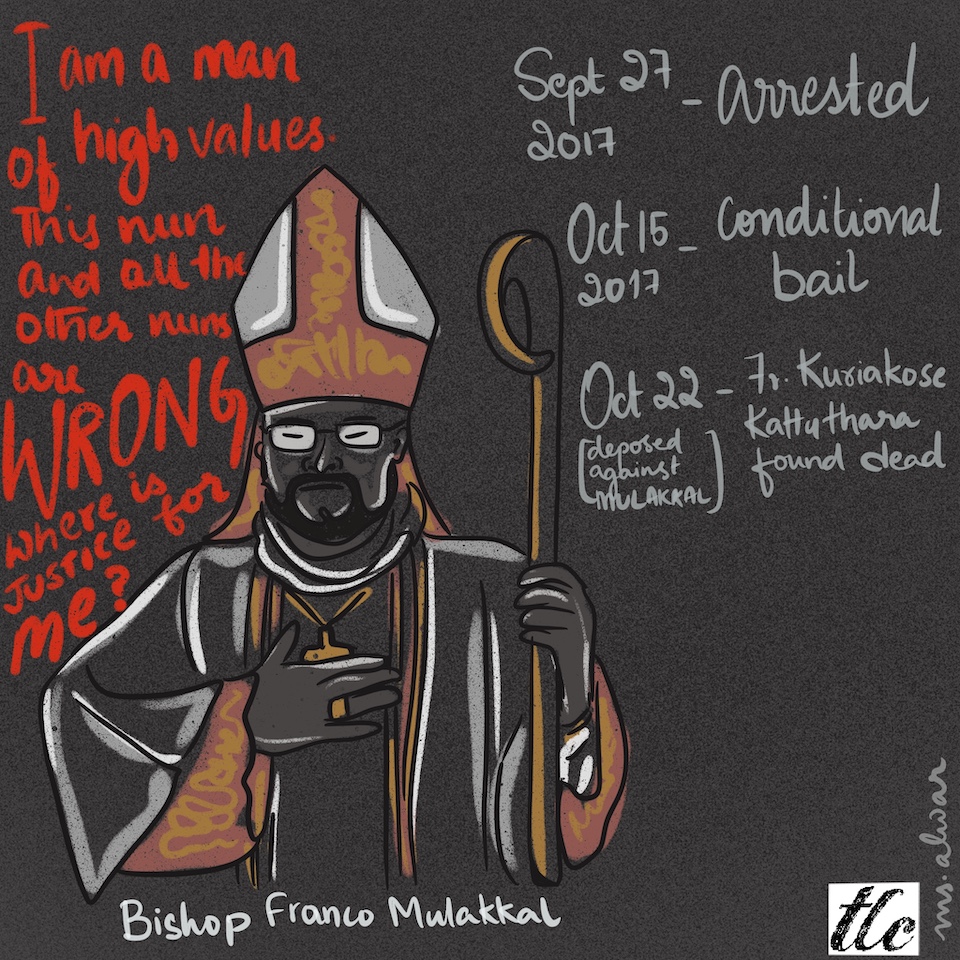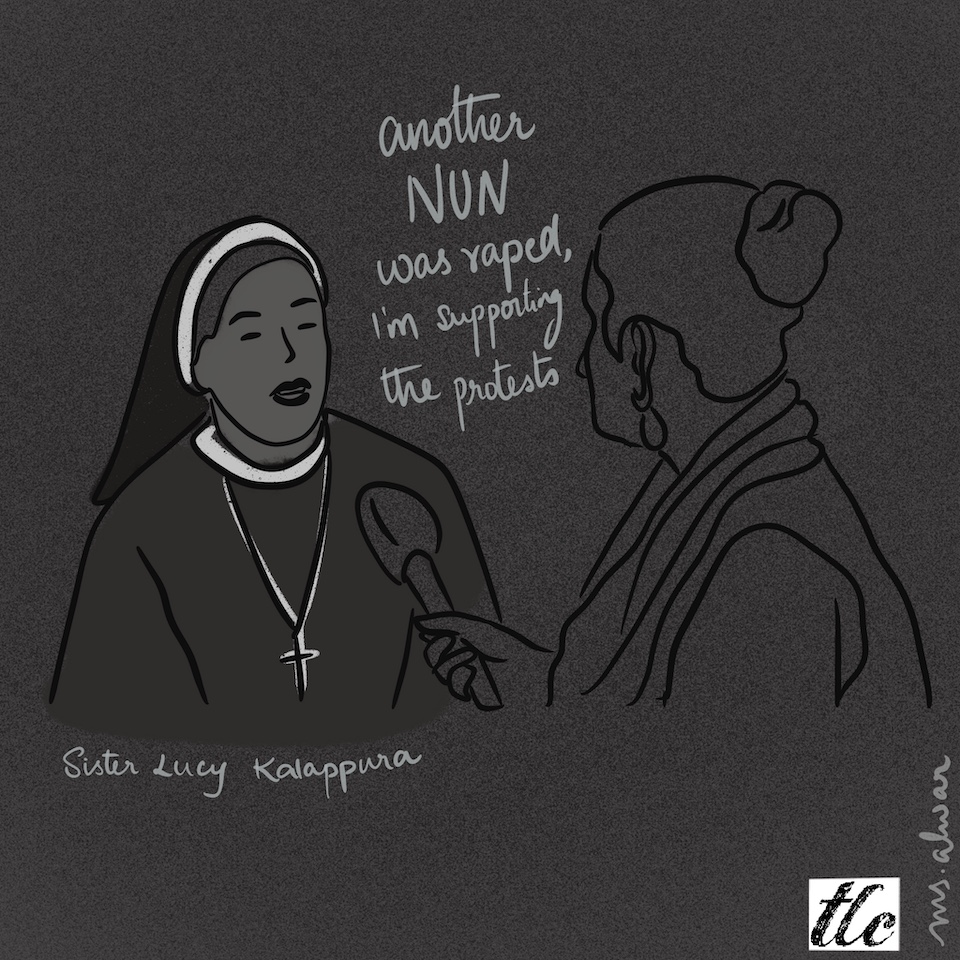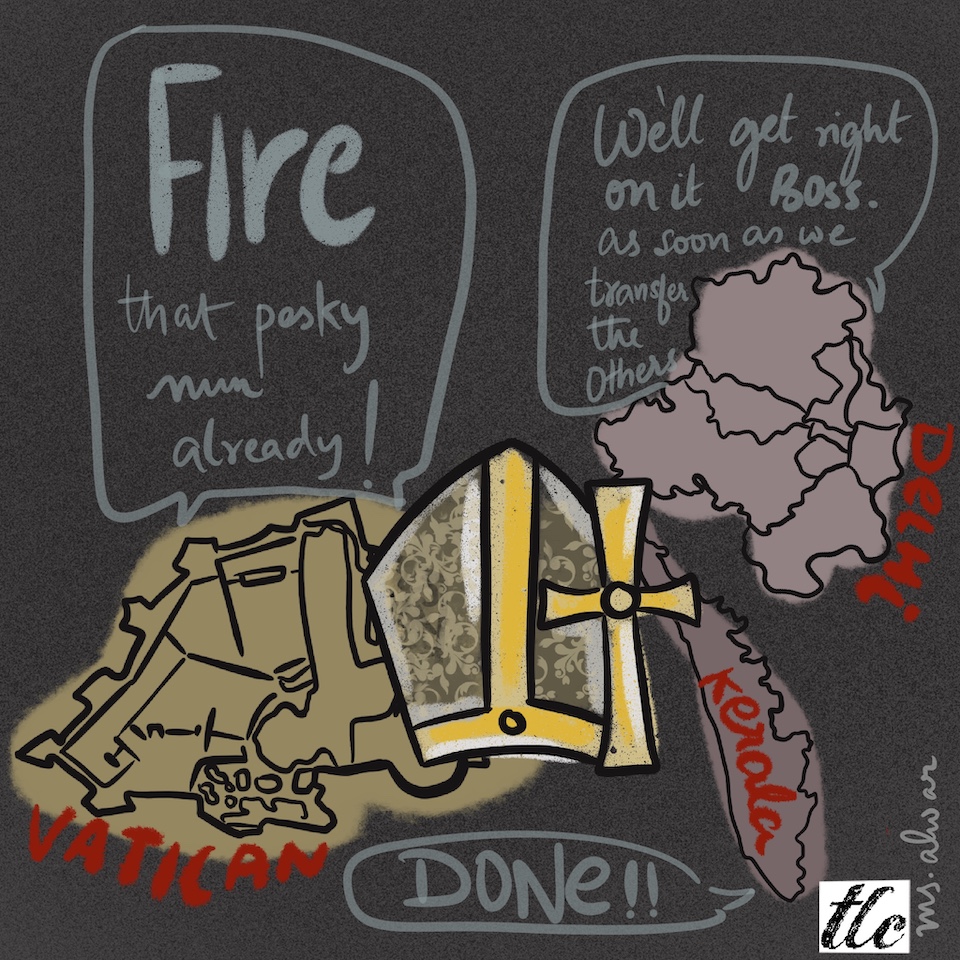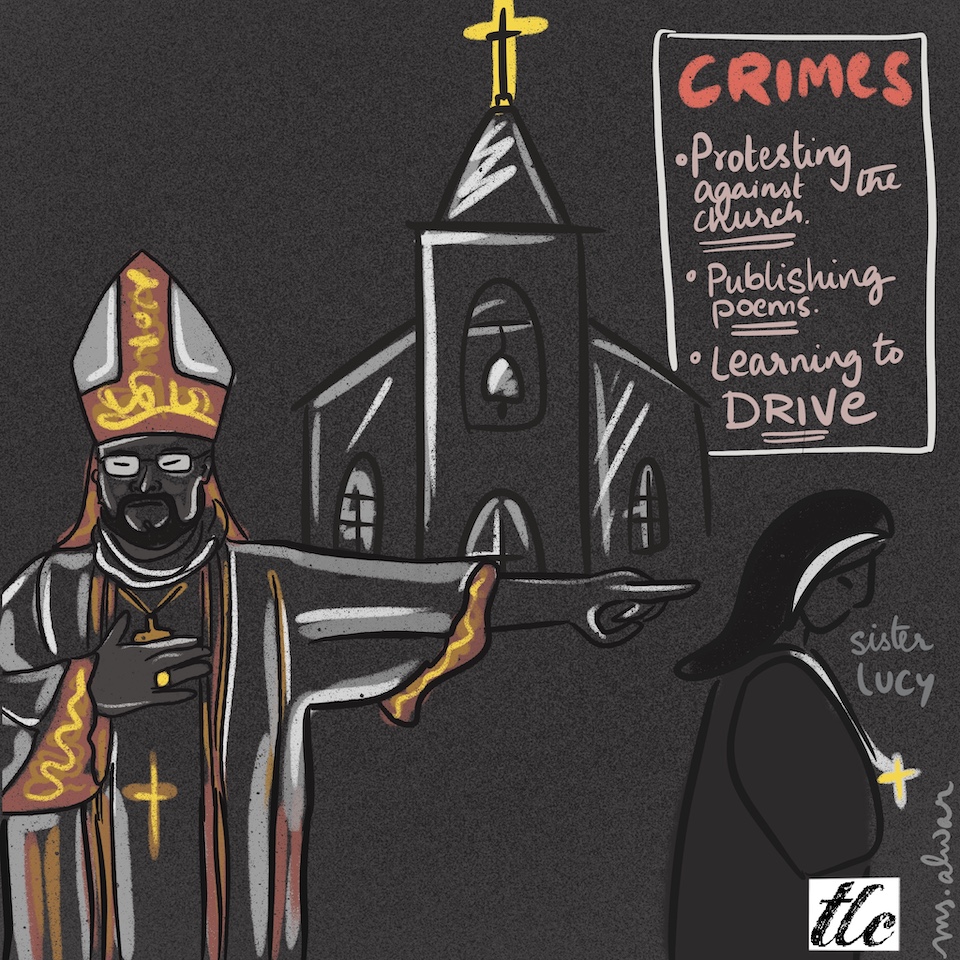 Update on the case: Sister Lucy said she will fight and she will not leave the convent. POWER TO YOU SISTER!!