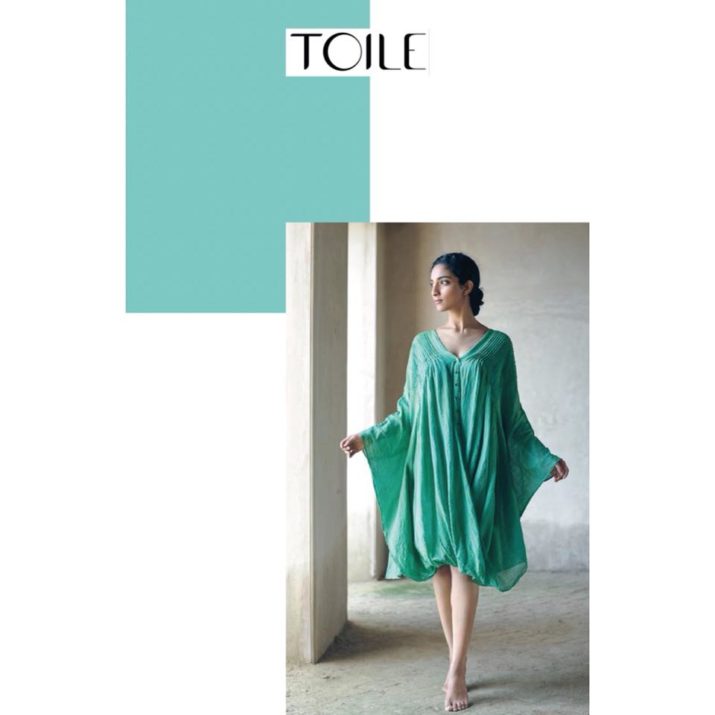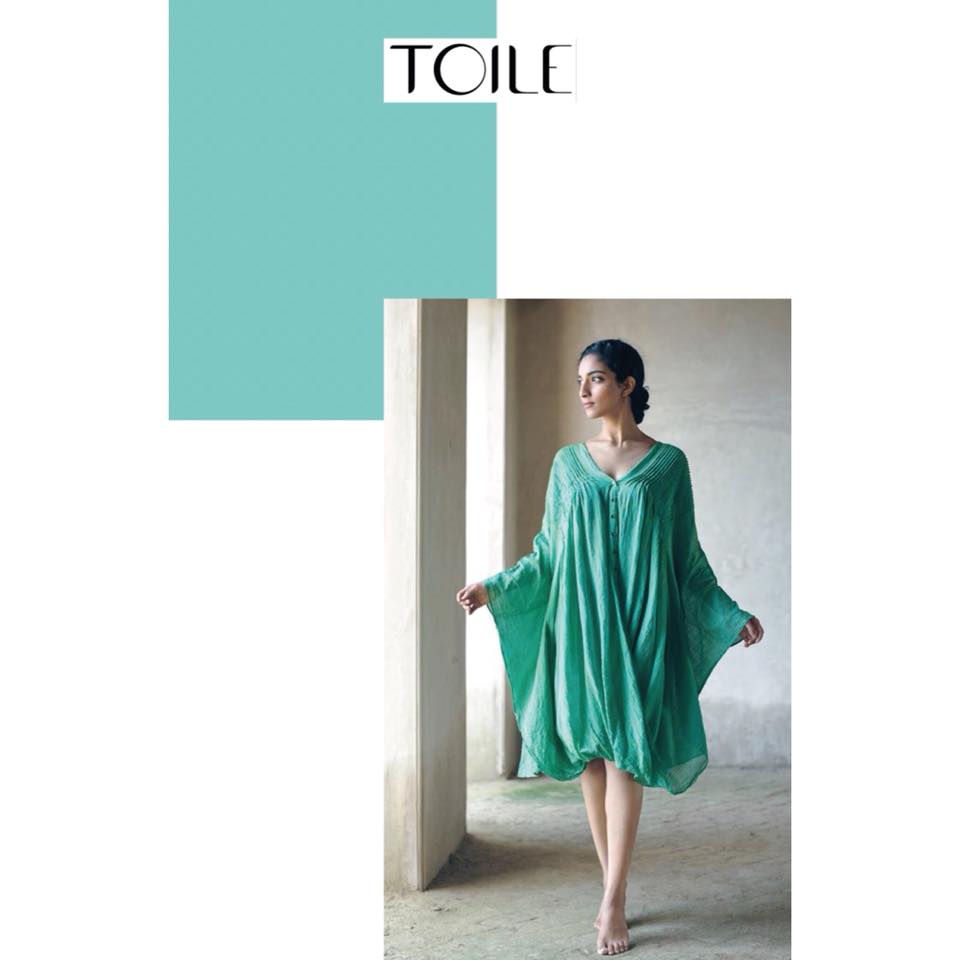 Before moving to India, I barely had a clue about sustainable fashion. The only environment on my mind while shopping was the chill at most over air-conditioned malls. In 2013, the Rana Plaza humanitarian disaster hit the news and my conscience.
Countless lives were lost out of sheer apathy. Among the investigated labels, Zara, my favourite, was included. To remain ignorant of my complicities in the system responsible for the disdainful treatment of human beings, for a mere satisfaction of ego, became impossible.
My decision to buy sustainable fashion in India has been jute-ful so far. Stereotypically, the clothes, bags, shoes do look like potato sacks, but the silhouette has been fucking fresh for me so far. Indie and veteran designers alike are using zero-waste techniques that are already so much so our culture — you remember your neighbourhood tailor, right? Probably still know him and his whole family.
Of those, my new favourite boutique is Toile, a chic store in Khar that opened its doors in October. Mama Google translates the word toile as "an early version of a finished garment made up of a cheap material so that the design can be tested and perfected", but the store's designs hardly look cheap (or are, for that matter) and the early version of the finished garment is the finished garment.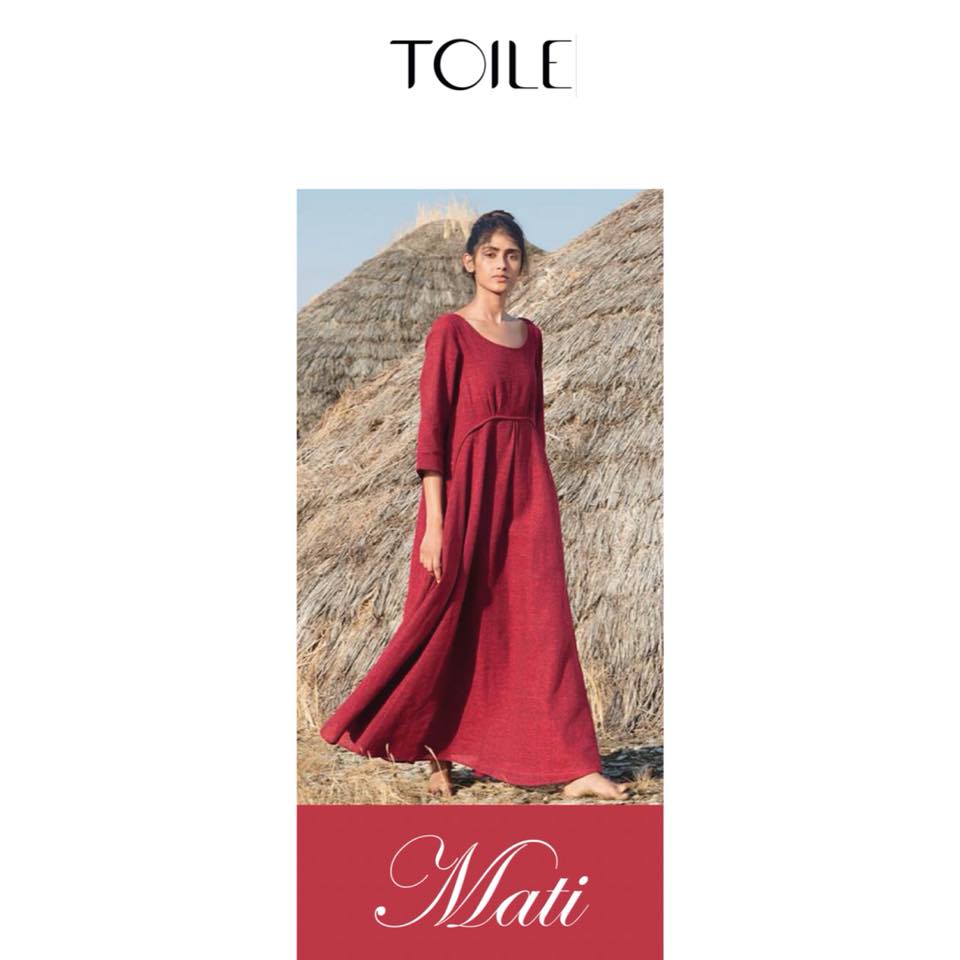 Toile aims to celebrate sustainability by providing a platform for sustainable labels, without breaking the bank. The store features clothes created by some of the pioneers of the eco-friendly fashion crusade in India. Brands like Doodlage, known for making clothing from scraps (upcycled, if you will) and veteran designers like James Ferreira, who launched a line of sustainable dresses and tops made from towels, can be found while browsing through the quaint store. Toile is the first of its kind in Mumbai to have only designer sustainable apparel and accessories and guess what? It's not crazy expensive, which gives us all the more reason to be thrilled about it.
TLC caught up with founders Priti Jain and Farheen Bushra Rahman to get an idea of the ethos behind this sustainable new store.
What inspired you to start the store?
The concept behind our store is to support and promote sustainability and to give a platform to designers and artists that believe in the same ideology. A sustainable community is one that resembles a living system where all of the resources (human, natural, and economic) are renewed and in balance for perpetuity.
The two of us have been friends for the past seven years, and we used to live in the same building in Kolkata. After many, many conversations about opening a multi-designer store, we decided we wanted the store to be dedicated to eco-fashion because of the need to raise awareness and get people to make more conscious shopping designer. We also wanted the store to be unique – something that was also giving back.
So, that's when we decided to start Toile, a store dedicated to eco-fashion.
What is the price range of all the items for sale at Toile?
Everything in the store goes for Rs. 3,000 to Rs. 12,000. Our aim is to be affordable and make sustainable fashion more accessible to everybody.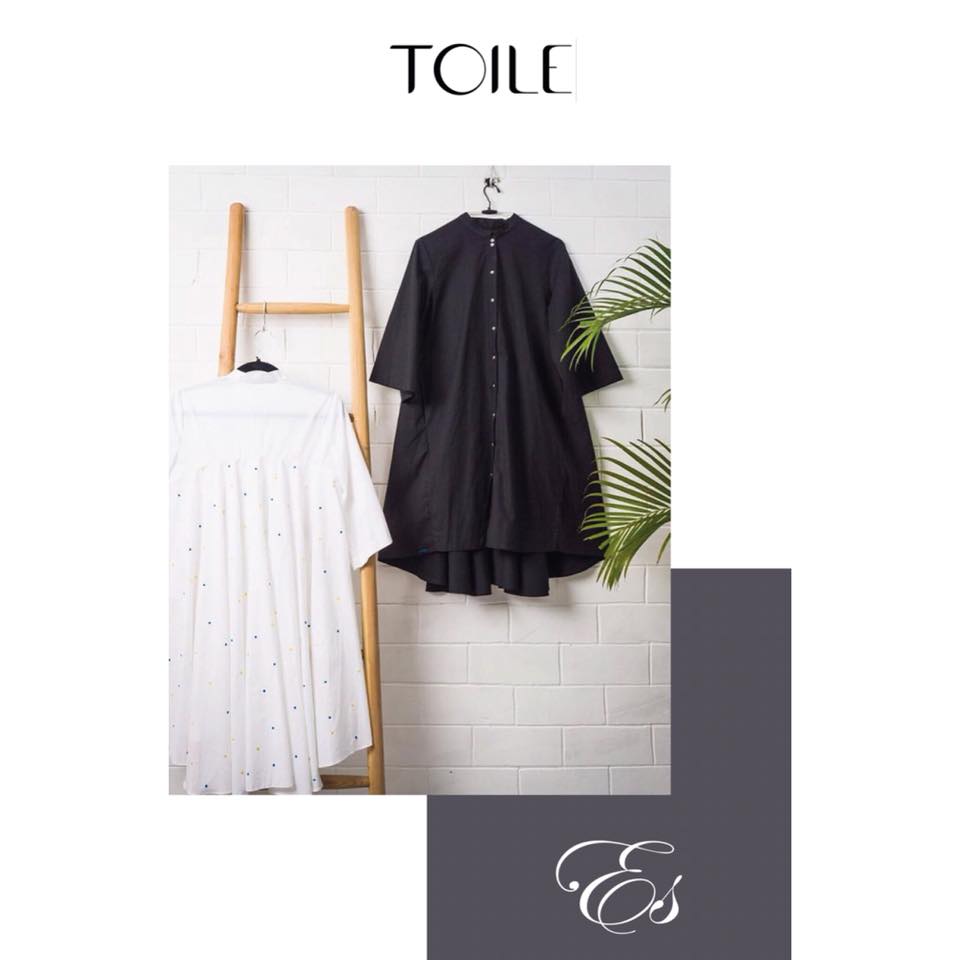 Brands and labels you carry? Anything particularly individual you have in store right now?
We only stock brands that share our same ideologies, be it upcycled, recycled, handmade, hand-woven, organic, cotton or fair trade. You'll be able to find labels like Doodlage, Mati, Naushad Ali, Kaveri, and Shreya Khurana, just to name a few. We are carrying products from an initiative called 'Jute Story Behind Bars', which gives inmates at the Kolkata correctional facility some dignity by providing them with skills training and work. We love efforts like this and are proud to be carrying some of their items in our store.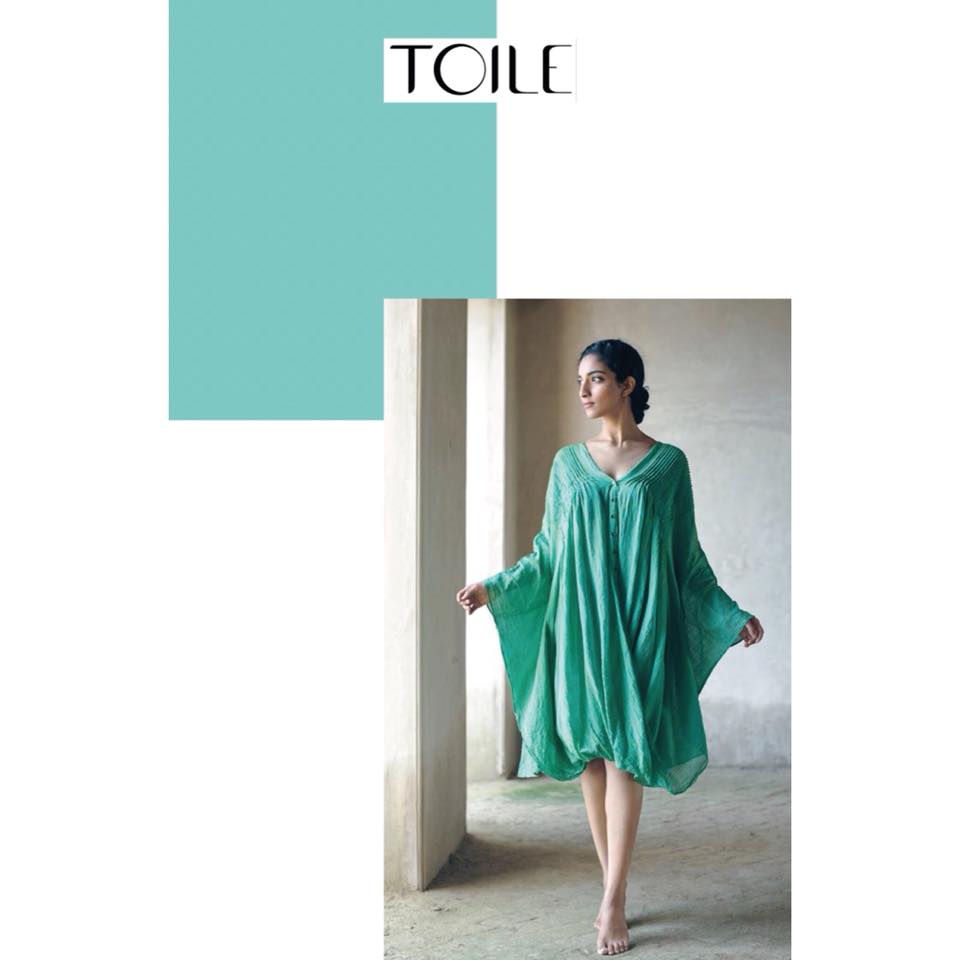 You mentioned that once you ramp up sales, you will be contributing a portion of the proceeds towards the underpaid weaver's community in West Bengal. Can you expand more on your plans for this? When are you hoping to start? What portion of the profits will go to helping them?
Since we just launched, we're still planning out how we will go about our efforts. However, through my label, I have been working with the weavers of Shantipur and Burdwan in West Bengal. We have shortlisted a few families who are talented weavers, and we would provide work for them and practise fair trade, which is one of Toile's pillars. Working with a small team of weavers will start from February 2018.
Any plans for expansion?
Actually, yes! We are opening our Kolkata store in January of 2018. Our international presence will be made known in London when we launch our shop in April of 2018 and along with the store, we will be starting the Toile Club, which will unite people from all around the world that have the same consumer and design ideology. Our online store will also launch next February.
Photographs from Toile's

Facebook

page. Situated physically in Mumbai, Toile also takes order via email through the FB page.