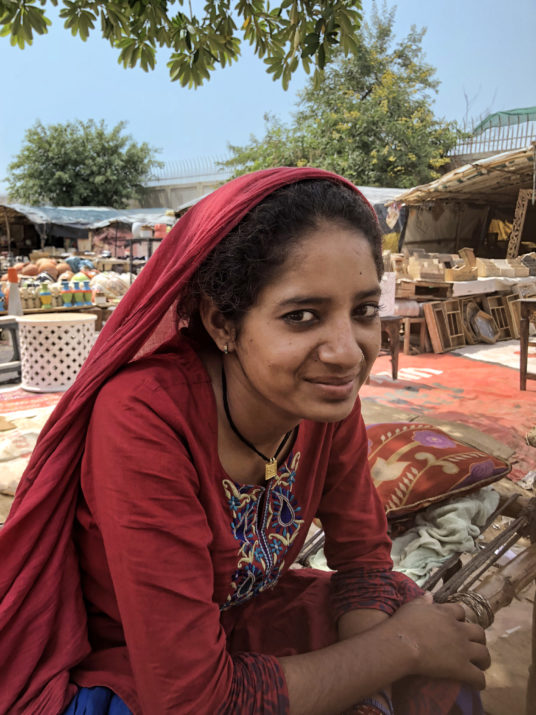 For me, travelling to remote places in India has amassed a deep reserve of inspiration for my work as a designer, and for my brand Eka. I like to go to places that are not touristy, and have a raw, real feel about them.Our biggest cultural strength, in my opinion, is the traditional work done by local artisans. Many times, I'm deeply moved by rural Indian women and how they carry themselves.
Whenever I end up, I take a lot of pictures. Once home, I finally sit to see all my shots and a moodboard is already ready. Rich colours, bold patterns, intricate crafts, ornate designs; sometimes in known language and sometimes not, but something that strikes a chord within me. I feel the travel is incomplete if one has not connected and admired with the local hustle.
A few months ago, I was in Jaipur for work. While walking the streets, I saw Banjara women. Looking at them, their clothes, little fine details like the embroidery on their kurtas, I was enthralled. How they accessorise themselves is also beautiful — the dark kohl eyes, the tattoos, the jewellery.  They are very stylish. What really stood out to me was how comfortable with themselves. To me, they epitomised the core inspiration for modern day bohemian fashion.
The Lady in Red
I took several pictures of this woman. She's beautiful, not only by her lovely features but also in the relaxed and confident manner she carries herself.
Patterned to Perfection
The whole mix of colour, pattern, how they'd made their looks come together. The way they mix and match colours and patterns to make their looks come together: it's like an art. I really thought it was very unique and wanted to record the experience of meeting them.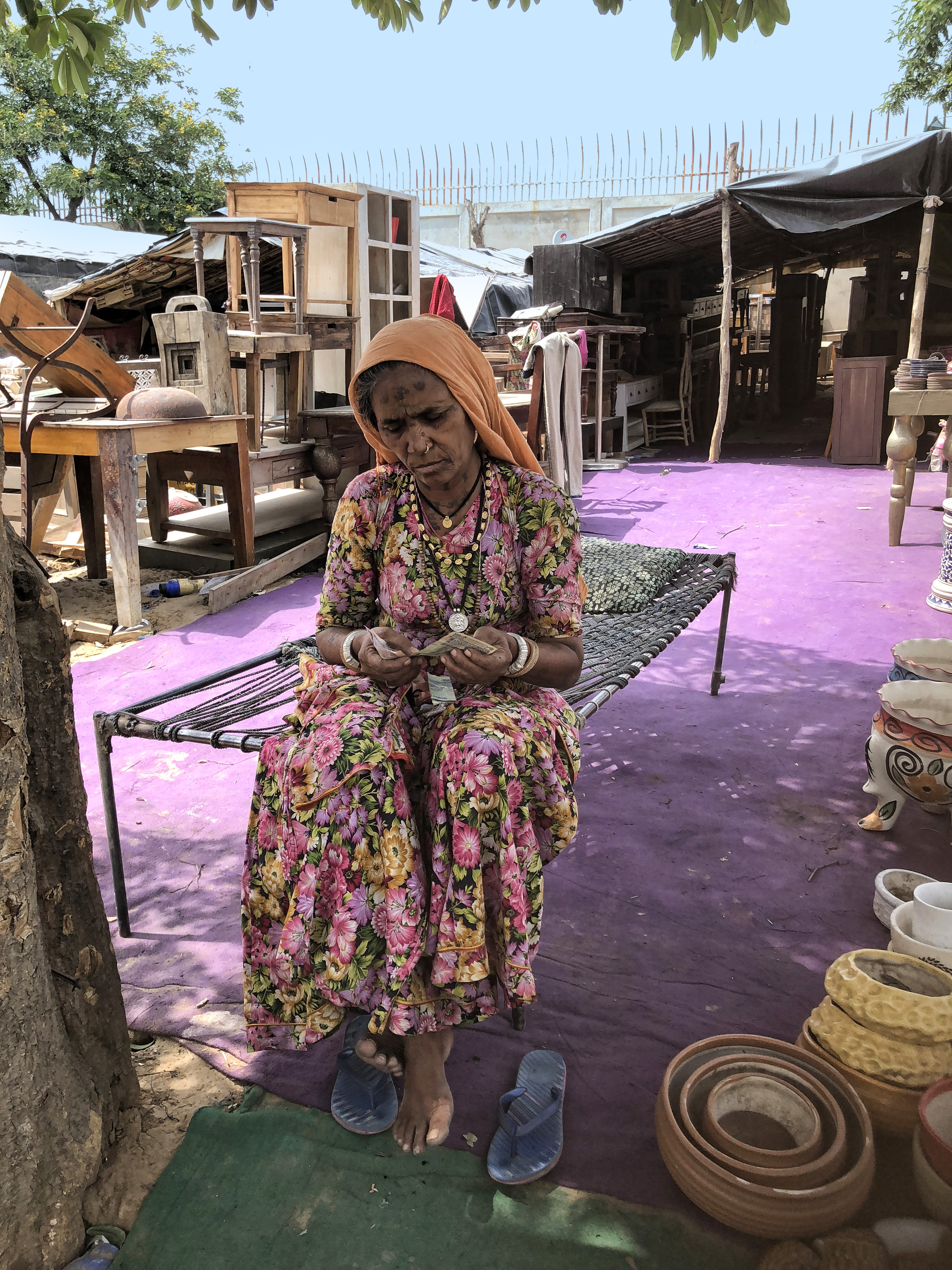 Hookah Life
The best part of my day was sitting and smoking a hookah with them.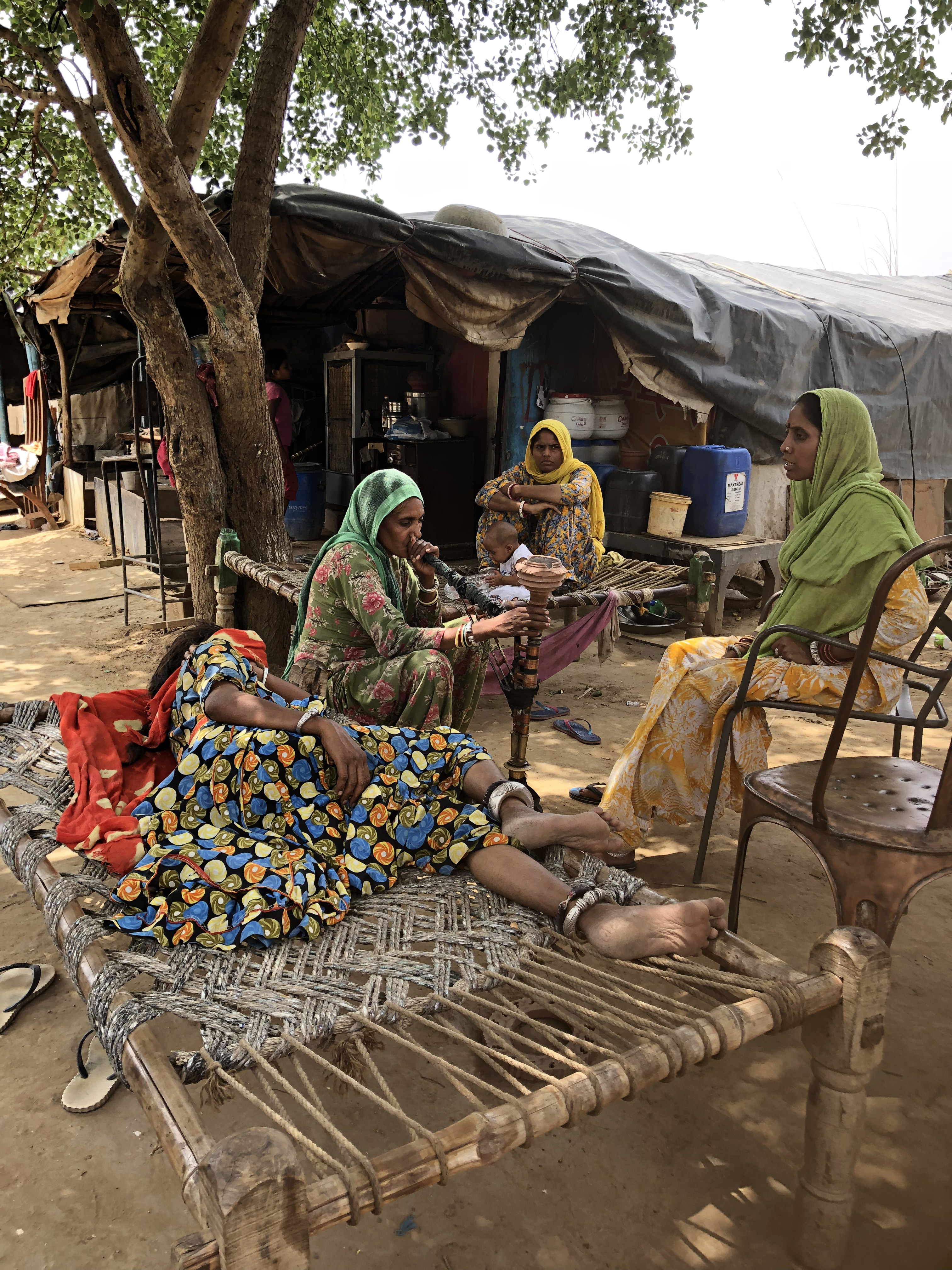 Accessories Hand to Foot
I love the way Banjara women accessorised themselves. This is a normal day for them, yet they don thick silver  chokers and anklets. There's an inherent stylishness about them.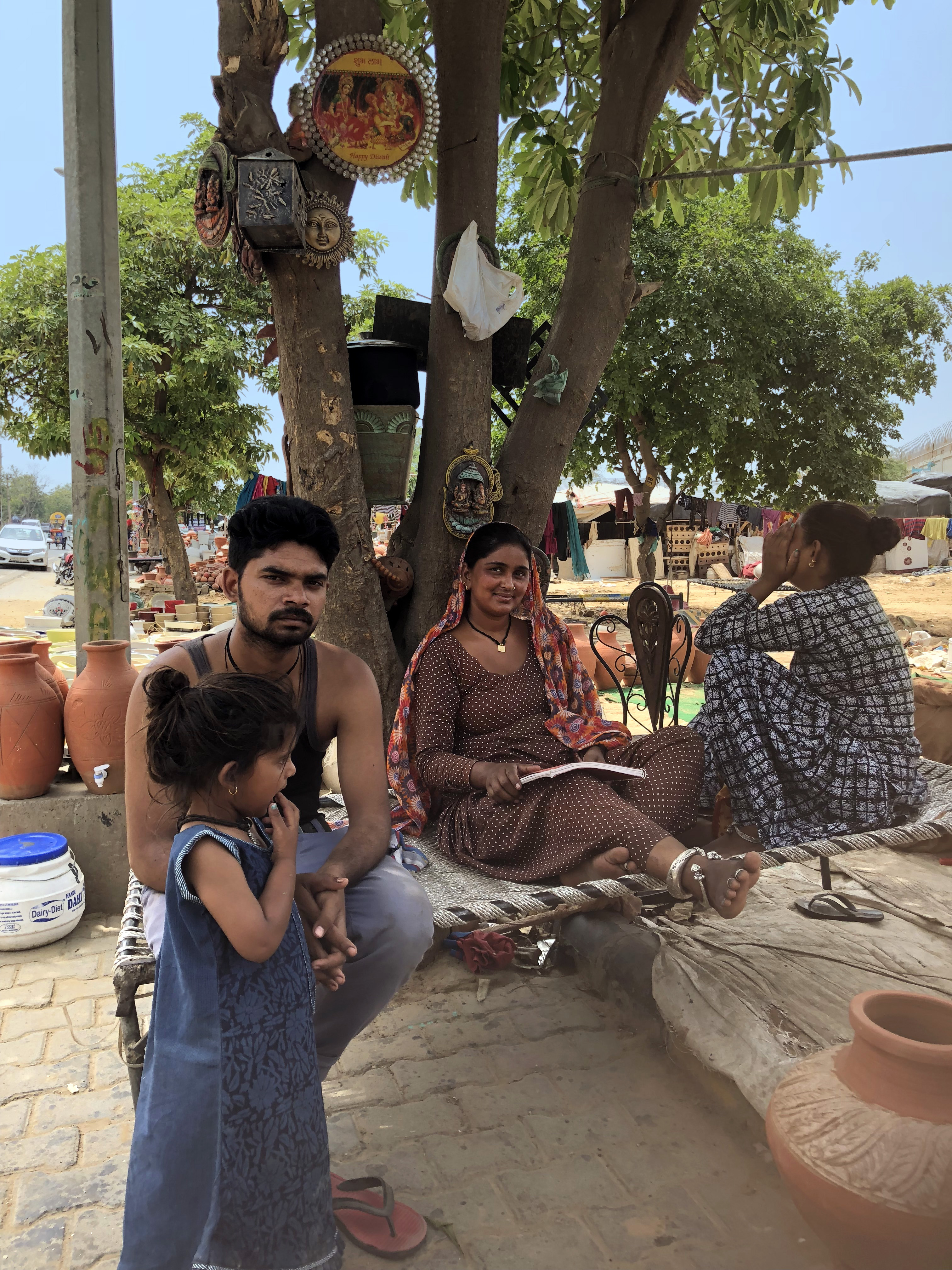 Housing Details
They live in these one room clay huts. They don't stay there permanently; they move from place to place every four months or so. Yet, they customise their homes with ethnic art. It's like, beauty comes as easily as breathing to them.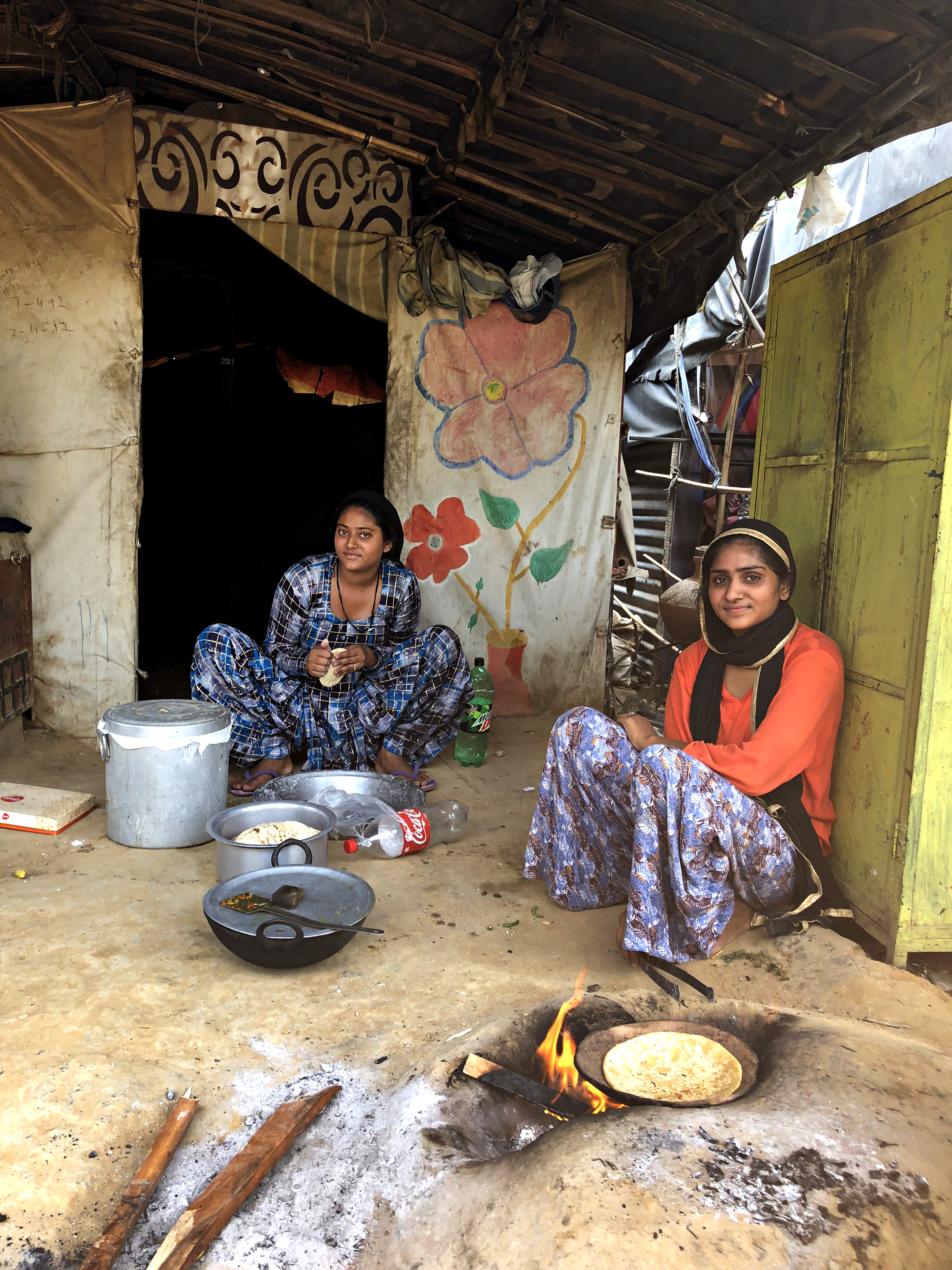 About the author: Rina Singh is the brains behind the sustainable fashion brand Eka. The clothing she makes reflects of her own personal ethos of minimalism, and simple living. She is inspired by her upbringing in a family of agriculturists.