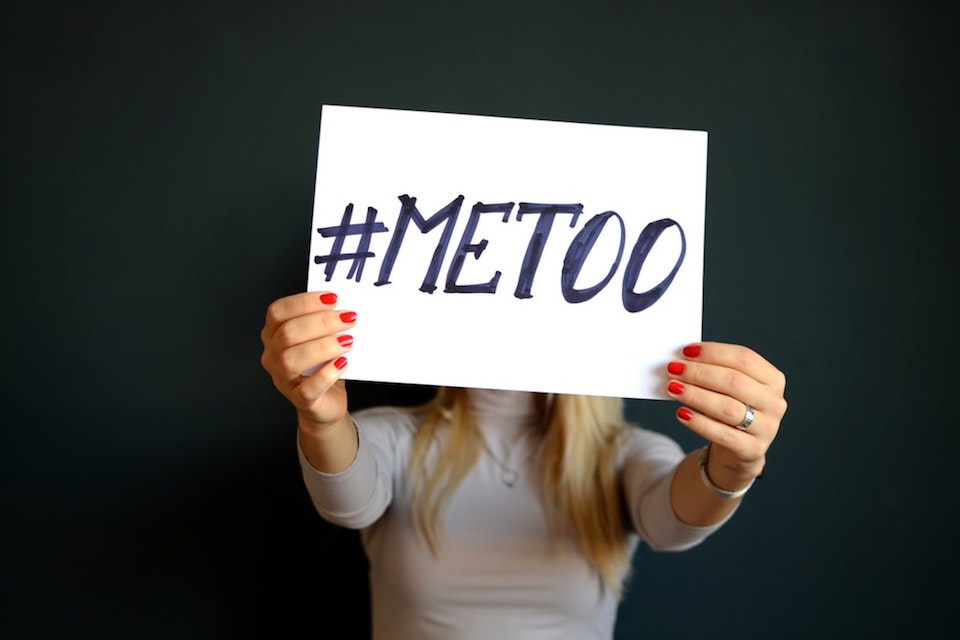 Sexual Harassment of Women in male-dominated industries did not start with Harvey Weinstein. The #MeToo movement didn't start with celebrities. That the movement #MeToo was started ten years ago by a young activist, Tarana Burke should be a sobering reminder of how long women have been silently enduring gender-based assault and harassment.
But, Weinstein happened – albeit uninvited on so, so many women. And, with him, floodgates broke. Women decided to speak out using the hashtag. The results were staggering. Just this week, there were over 700 posts on both Twitter and Instagram that were seen by 6120728 users.
Kevin Spacey being accused of sexual harassment worms was the latest revelation. He allegedly assaulted a male actor.
Yes, men are also part of the #metoo movement.
Spacey sidestepped the accusation by coming out as gay (power to you on that Kevin, but that's no excuse btdubs.) Also, he brushed aside the actor's claim by saying, "I didn't realise it was sexual harassment at the time."
By now you've noticed that the influencers who've spoken out against the systemic sexual harassment in the media industry (and really, everywhere else) have been from the Western world. Rose McGowan spoke out; her Charmed sister Alyssa Milano encouraged women to share their experience. Weinstein's accusers included Ashley Judd, Angelina Jolie among others.
Meanwhile, Bollywood has been conspicuously silent on the issue — even those women who previously spoke up against sexual harassment or their personal experiences with the crime. So where were the leading ladies of Bollywood?
On the day #MeToo began trending, Sonam Kapoor — who has spoken out about her experiences — posted a picture of a cake and a party on her Instagram. She has yet to speak out against this at all. It's understandable, almost. If you come from a Bollywood dynasty and speak up as a victim of a sexual crime, you aren't just subjecting yourself to a slew of internet trolls, but also watch them drag you through the mud for the sins and actions of your fathers, uncles and grandfathers?
In all fairness, Indian actors did speak out. Kangana Ranaut; Priyanka Chopra; Kalki Koechlin. Fun fact: what these women have in common is their distance from insider Bollywood. They are not the daughters of prominent name families; they're celebrated, talented, but ultimately outsiders to the industry. Chopra has all but left Indian cinema for Hollywood; Kalki and Kangana are known for keeping their distance from the mainstream.
Nothing against the fact that even these women did not name names: sexual harassment like any other crime is subject to criminal jurisprudence, and that means people are innocent until proven guilty. While NYT had a lot of evidence against Weinstein, many times, especially with lack of reporting and abysmal forensics, Indian survivors of assault have little or no proof of the crimes allegedly committed against them. They still spoke out, and for this we are grateful.
But, what about the everyone else? Surely, Kalki, Kangana weren't the only ones to be harassed. Bollywood may love to portray saintly men but is filled with anything but.
In the wake of such judicial nonactivism, it's no small wonder that the women of Bollywood – especially those who hail from the glitzy industry's most notable families and have a lot invested in their careers – have not spoken out.
History has informed them to keep mum. And, honestly, so is our present a relentless teacher.
Reported sexual offenders like Vikas Bahl, Mahmood Farooqui (since acquitted) and Arunabh Kumar. In the Farooqui case, the courts have, as many experts explained, misunderstood the meaning of consent. In all cases, some, if not all of the men above in Bollywood, get off with a slap on the wrist that could well be called a slap in the face to all the women who dared to stand up and file complaints.
In June this year, Malayalam superstar actor Dileep was accused of kidnapping and raping a fellow actor. The actor's fans took to social media to show their support for the accused. Even crazier? Dileep's movies continued to do exceptionally well at the box office even after his arrest.
Not many days after, according to The News Minute, Producer Saji Nanthiyattu appeared on Asianet News and said "The woman was harassed only for 2.5 hours. But Dileep has been harassed for four months and has suffered mental agony."
How is the woman whom Dileep allegedly kidnapped and raped coping?
We don't know. But, after hearing Saji's comments, who would have the strength to speak out?
India is still reeling from the December 16th, 2012 gang rape; it's watching the prosecution of one our best-known scientists RK Pachauri for serial molestation of junior female employees. India is considered one of the worst countries for women workers. It still has one of the lowest wages gaps in the world according to the UN; it's shocking that even well-educated, influential people are unable to grasp that sexual harassment or assault isn't about hours — it stays with the survivor much longer than four months.
This is also a country that's seen a 12% rise in sexual harassment complaints in the corporate world. Of course, even then, it's usually the woman who suffers. Where's the young woman who accused Pachauri of sexual harassment? She doesn't work for TERI anymore. In fact, she has a civil suit pending in Delhi High Court stating that the environmental institute systematically made it impossible for her to stay on after the allegations went public. Same goes for numerous reporters and media persons whose names need hardly be mentioned because they're public enough.
Saji's comments are an excellent example of why women do not speak up when they are sexually assaulted or harassed. He effectively put the survivor on trial, trivialised her experience, and stood tall with his Mard Brethren.
Talking about sexual harassment, especially against powerful men, costs too much and hurts a hell of a lot more — professionally and emotionally and also psychologically.
TLC got in touch with a few actresses who wished to remain unnamed but agreed that it's time Bollywood spoke about its couch casting culture, it's blatant mistreatment of female actors, and its sexual assault problem. "It's a big boys club culture in Bollywood, and speaking against it means you'll be passed over for a job and called a 'difficult actor'," one 25-years-old female actor explained. Another agreed that "it isn't going to go away if we turn a blind eye, but we also have to work so its a frying pan and fire situation."
One said she was new but hoped to reach a status where she could speak up. "The unfortunate truth is that I merely want to continue working so I can one day be in a position to openly talk about mine and other women's encounters with sexual harassment and abuse," she added.
Is she right?
Let's look at the record so far:
A 2005 sting operation exposed actors Shakti Kapoor and Aman Verma asking an undercover reporter sexual favours in exchange for a career.
January this year, a case was filed against "Chennai Express" producer Karim Morani after a 25-year-old woman alleged he had raped her on multiple occasions in Mumbai and had promised to marry her.
Director Madhur Bhandarkar was accused by model, Preeti Jain, who accused him of rape in 2004. He got his cases dismissed while Jain was sentenced to three years in jail for plotting Bhandarkar's murder.
Singer/Songwriter Ankit Tiwari, known for songs like "Sun Raha Tu", was arrested on charges of raping an advertising professional in 2014 but was acquitted in the case earlier this year. What of the professional we wonder?
Director Subhash Kapoor, of courtroom drama "Jolly LLB" fame found himself when a journalist-turned-actress accused him of molestation. The case never made headlines because no one filed a complaint. Imagine how hard it would be to accused Kapoor of molestation and retain a fledgeling career? It's nearly impossible, speaking as a woman I can attest.
Onir Dhar, the National Award-winning director of "I Am" and "My Brother Nikhil", was accused of rape by struggling actor Yuvraj Parasher. Like Spacey, Onir went open about his sexuality, said Parasher was making false claims for publicity. The case was never tried, and so we will never know.
This is one-time history does speak for itself. Bollywood is not a space for open discussions on sexual assault. It's a dirty secret that's hidden by the men who dominate the profession, and the women and struggling actors who would like to make it someday.
To quote a friend who's a new actor and doesn't want to be named for fear of repercussions against her career, "Bollywood closes ranks faster than the PMO office. It's either the truth or you work. Who wouldn't want to work?"
Until then, we are patiently waiting for the #METOO revolution to take place in Bollywood so all the women that deserve justice can get it and men can start being held accountable for their damned actions.