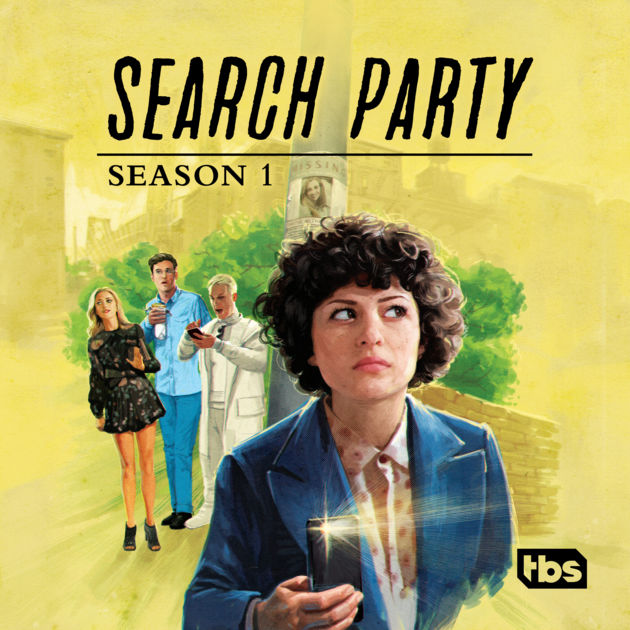 A television series about a group of millennials struggling in New York — sounds like I'm talking about Girls, doesn't it? I am not. Please don't hate me, but that's a show I cannot sit through. The show that's got me hooked is Search Party, now in its second season, but about which I've hardly seen anyone talk.
Search Party is a mystery told with a lot of deadpan comedy. It revolves around a young woman Dori who's bored with her life and relationship. She becomes obsessed with the disappearance of a Facebook friend Chantal. So fixated is she, that eventually Dori's friends — a struggling actress, a gay BFF and pathological liar, and her boyfriend — start playing detective to find this woman whom they barely know and dislike.
During the first two episodes, Search Party reminded me of Girls but not in a great way. When introduced, Dory and her friends come off as annoying young people with minimal purpose. They're white, privileged, and bored. Watching them, I rolled my eyes and wondered why do we need another series about this?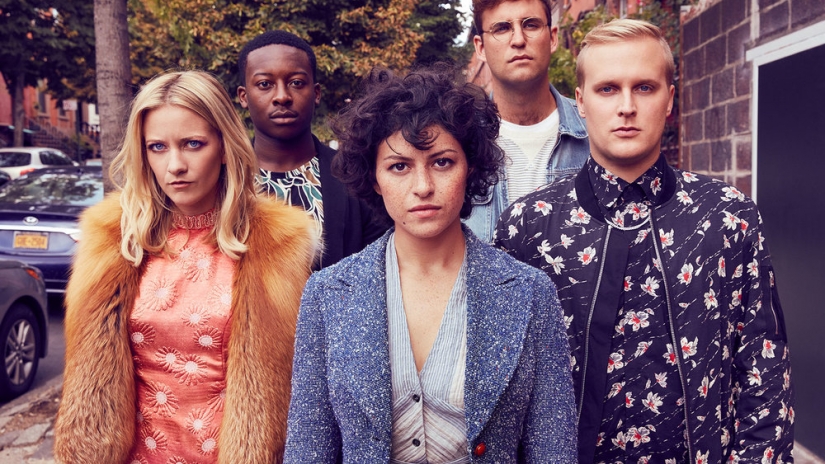 What got me interested was this mystery surrounding the missing girl, but that's not what got me hooked.
Search Party is a self-aware, self-deprecating dark comedy about bored millennials in a crisis with their purposeless lives. It is brilliantly packaged in a thriller about finding this missing girl: Chantal.
If you, like me, are a huge fan of Arrested Development, you'll recognise Dori as Alia Shawkat. She played Maeby in the 2003 dark comedy. Shawkat was one of my favourites on Arrested Development, which is how I found this show.
In the first few episodes of Search Party, it was her gay best friend Elliot, played by John Early, who stole my heart.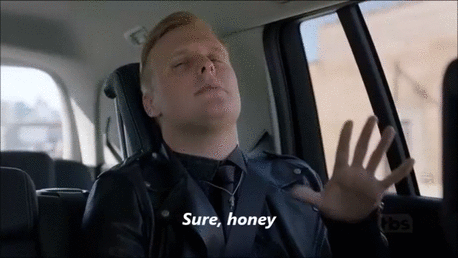 Elliot's story begins with him continually reminding everyone that he had cancer in high school and survived. This (sorry, spoiler) turns out to be a lie, caught by a reporter for New York magazine when Elliot jokes about being part of a high school musical production during a launch event for his bottled water company. This was when Search Party hooked me. Elliot eventually gets a book deal to write about his life of lies.
The show becomes interesting when Dory, who is bored at her shitty job as a personal assistant, begins to dig into Chantal's disappearance. She meets a detective who is doing the same for the missing woman's family and starts working with him. What ensues is pure writing gold.
Every scene in this single-camera comedy is beautiful. It is not relevant observation, but Search Party is also one of the best-styled shows I've seen in a while: each character is wonderfully fleshed out through their fashion sense and their dialogues. Beyond that, the show's observations about millennial life and our obsessions with self are spot-on.
In episode three, Dory and her friends attend a vigil for Chantal. It's not an easy thing to go from thriller to straight-up comedy, but Search Party mixes the two genres effortlessly. Much of this is because of Shawkat and Early's performances. Dory and Elliot are two of the best-sketched characters I've seen on television in a long time; both actors' performances are superb.
Most of Search Party season one and two revolve around Dory. Her friends get bit parts to play in her search for Chantal, but it is painfully evident that this is a guise for her looking for something — anything — to give her life a purpose. As the show goes on, each character is given an underlying story beyond Chantal, and it all comes together in a messy, nail-biting, funny end to the first season.
I'm still watching season two — practically stalking it in Dory style actually, but it's only gotten better. Spoilers are not my thing so there's little else about the story that I'll reveal.
But, I highly recommend you watch this show.
Length: 24 minutes
Where: ITunes (or straight-up pirate streaming.)