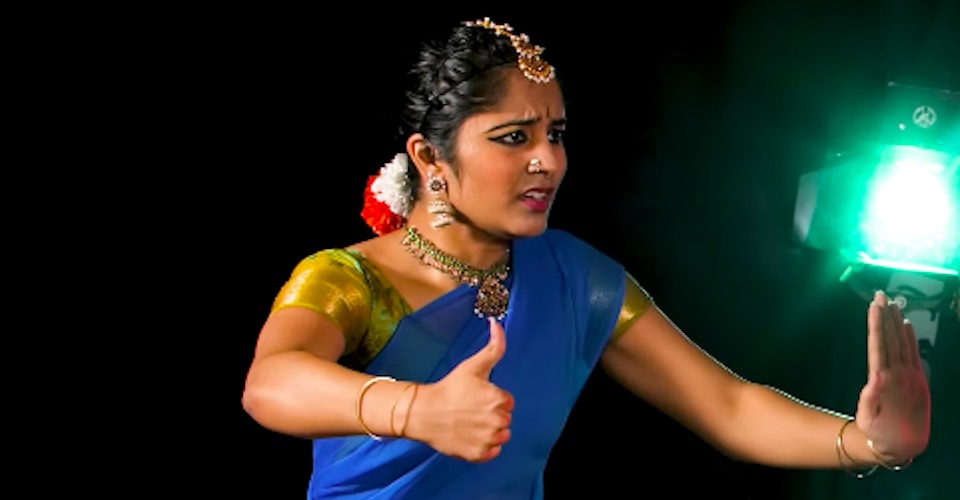 India's LGBTQI community is adapting classical dance forms to give themselves a voice in dance.
Case in point: a Bharatanatyam performance depicting a lesbian coming out story that's been making rounds on social media. Performed by veteran dancers Aarthy Sundar and Swathi Jaisankar, the short choreography tackles complex emotions that a mother and daughter go through when the daughter expresses her wish to marry a woman instead of a man. If nothing else, it's a bold slap in the face for archaic societal norms, misconceptions about the Queer community and discriminatory laws such as the controversial Section 377 of the Indian Penal Code. Plus, it comes at the back of a landmark Supreme Court verdict in favour of an individual's right to choose their sexual orientation.
Expressions of Queer resistance through classical dance forms have been on the rise, over the last few years, though. Earlier this year, for instance, Sapphire Creations, which claims to be eastern India's only experimental dance company focussing on alternative narratives, produced Alien Flowers, a full length ballet recital on same-gender love — a first for India's ballet audiences.
Then there are professional dancers such as Himanshu Srivastava, who delivered a solo performance based on the tale of Shikhandi, a character from the Mahabharata most commonly interpreted as queer.
Expectedly, the risk of backlash is high. Says Patruni Chidananda Sastry, a professional dancer trained in Bharatanatyam, Kuchipudi and Odissi, "As a male classical dancer, I have often faced backlash from audiences stating that I am homosexual and that is why I focus on [queer] subjects with my dance. But art cannot be boxed into genders or sexuality. This perspective has to change."
Sastry, who goes by the stage name Sas3 Dancing Feet, has been dancing since the age of 5, and took up queer activism through dance when he was introduced to an LGBT ally group called Mobbera. In the past, he has also collaborated with other performers to raise awareness about causes such as alcohol addiction, euthanasia and animal welfare. This year, he was one amongst performers at Bangalore Pride.
Ironically, the presence of the Queer in Indian classical dance forms is not new. Kuchipudi and Kathakalli, for instance, are dance forms that traditionally require men to cross-dress as women for performance. Further, folk traditions like the sakhi-bekhi, prominent in UP, Bengal and Orissa and the Gotipua native to Orissa, are former in which men and young boys dress as gopikas to express their love for Lord Krishna. And this is just the tip of the ice-berg.
Despite so many obvious references, says Sastry, traditionalists in the Indian dance scene tend to deny the existence of the Queer in classical dance. A shame, because it's clearly intensified the stigma around India's rising drag scene, which can arguably be seen as a Westernised, political concept, which is on a similar vein.
With more artists like Sastry, Srivastava, Sundar and Jaisankar making themselves seen and heard, however, the slowly changing face of classical Indian dance can certainly revive its (former) glory of being an non-gendered, non-sexualised and inclusive form of self-expression — perhaps even a few shades better.