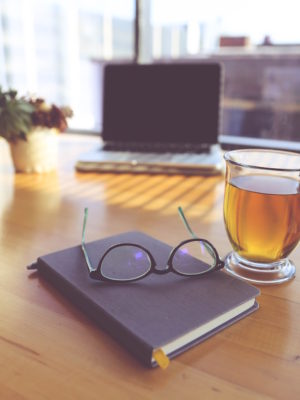 Welcome to NaNo!
For those of you who don't know what NaNoWrMo (short for National Novel Writing Month,) it's basically #Inktober for writers. During this month, through a gruelling schedule, each author tries to complete a novel with in a month.
Some apps help: like this free word counter or a schedule can be followed using the NaNo YouTube challenge.
Calendars like below with a word count goal can also be of some help.
But,  one of the hardest challenges — both for authors of previously published works and newbies who are hoping this November, is to find the drive to reach that glorious finish line with something like 50,000 words by the end of the month.
Many, many websites will give you a concrete schedule to help you get through NaNo, TLC thought we'd also load you up with some inspiration from process followed by well-known authors and editors who are not only hardworking and talented, but understand the particular importance of juggling an author's life with making money (because let's face it: NaNo or not, Mrs Land Lady don't care.)
TLC sent each of our favourite authors/editors a small list of questions that we hope will help carry you through the month of lexicon madness that is NaNo. Each week, we will speak with the best of the best about how they really get down to the act of writing, and the schedules (or not) that they use to get the work done.
We hope it helps inspire you to release your inner wordsmith.
Nidhi Razdan is an Indian journalist and television personality. She is the primary anchor of NDTV 24×7 news show Left, Right & Centre. While this is an all-consuming job, Razdan recently tried her hand at editing, and her book, named after her show, contains personal accounts from her and many leading intellectuals from both sides of the political fence.
Was your book inspired by the going ons at your show Left, Right, and Centre, or did it help you decide which topics you wanted to cover within the finite space of a text? 
I get a lot of my ideas through the news, which we (my team at NDtv) cover every day, and what's happening around us.
Where (physical locality) and when (time of day) do you get your writing done?
Wherever I get the time, but it's mostly in the middle of the day.
Do you have a first line already composed in your mind before you start writing?
I keep my mind open while starting the writing process. This is largely because I work on non-fiction. Could be different for fiction writers, perhaps. So, not really, depends on the subject.
How often do you write?
Work keeps me busy, but now, at least every couple of weeks.
Any particular things or beverages or snacks you like to have near you as you write?
*Laughs* only water.
Have you held other jobs while working on your manuscript?
Yes, I am the Executive Editor for News on NDtv.
What did you do to keep the work-work-personal life balance? Or at least try to maintain it?
I had to take some time off work to finish the book, or I feel I wouldn't have done justice to either jobs.
What's the best writing advice you've ever heard?
I was told once, and I agree: just to write as you would speak. It keeps things clear and simple.
Who's your worst critic, and what would you say to them if you were certain they'd never hear it?
Well, my dad who is as blunt as hell.
Aren't they all, Nidhi? Aren't they all?
You can buy Nidhi's book — TLC recommends it — on Amazon.
Next Up : Ian Jack is a British journalist and writer who has edited the Independent on Sunday and the literary magazine Granta and a columnist for the Guardian
Got any questions, or have a routine of your own? Do share with us! After all, how else will we learn?