After years of wearing ill-fitting joggers and ratty tee shirts to the gym, I realised what I wore had a significant effect on how much I enjoyed going to exercise. If you're reading this and thinking, 'It's the GYM, not a FASHION SHOW.' I hear you loud and clear, and I say: these might be clothes I'm going to sweat all over, but that doesn't prevent me from caring about how they look on me. I'm like this:
Sue me. (Please don't.)
Stretchery caught my attention with its promises of well-priced organic leggings and bamboo tee shirts. It's a recent find for me, though the company launched in 2014.
The brand has a pint-sized collection of cropped leggings and tees but promises that each is made with sustainability in mind. Their website is a clean, chic affair, and ordering was a breeze.
My leggings were delivered within the week. I have to admit, this kind of efficiency got me pumped to hit the gym.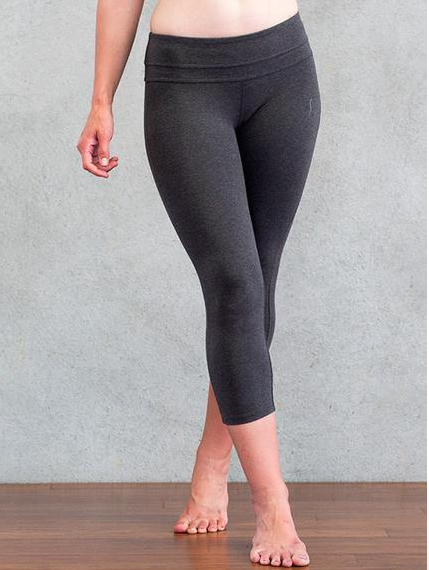 The fabric of my leggings is sturdy, and as promised stretchy! I ordered a size M, which runs large as it fits my size 12 bottom. This actually worked for me because I like my workout pants to be snug but not too tight. With ordinary exercise clothing, this is a struggle. The spandex pants are usually too tight, while cotton leggings lose their shape after a few washes. In contrast, the Stretchery pants felt, quite literally, like a pair of hands holding my bottom-heavy portions without squeezing the life out of them.
The pants are made of a light cotton fabric, which is soft but still surprisingly secure. The downside is that they do not have an extensive collection, and so the pants are only available in a few colours. Since I workout in all-black anyway, I chose a simple grey. However, for those who like their gym clothes to be colourful, Stretchery has only the option of a pair of Baby Blue leggings.
The brand also makes a variety of tops that are not black or grey, which can be hard to find. Not sure about you, but those graphic tees with motivational expressions on them make me feel like someone is commenting on my workout without talking to me even. Stretchery tees and tank tops are made with a bamboo fabric and come in a plethora of colours such as green, red, and lilac (and no quote or pun in sight.)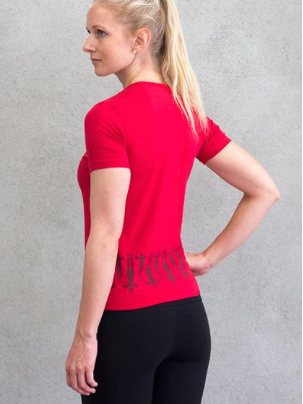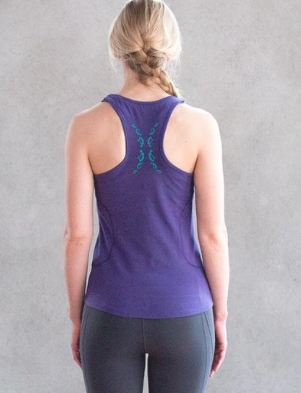 The clothing looks expensive, feels great on the body (sweaty or otherwise) and is quite affordable. At Rs 560 for a tee shirt and Rs 1600 for a bottom, the brand is cheaper than most sportswear out there. I may not be a regular at the gym, but I'll be a regular on this web shop.
To shop, go to www.stretchery.in; prices run from Rs 560 for a tee shirt and Rs 1600 for leggings.
To read more #LadiesReviews, click here.
NOTE: TLC BUYS ANONYMOUSLY AND PAYS FOR OUR CLOTHING.