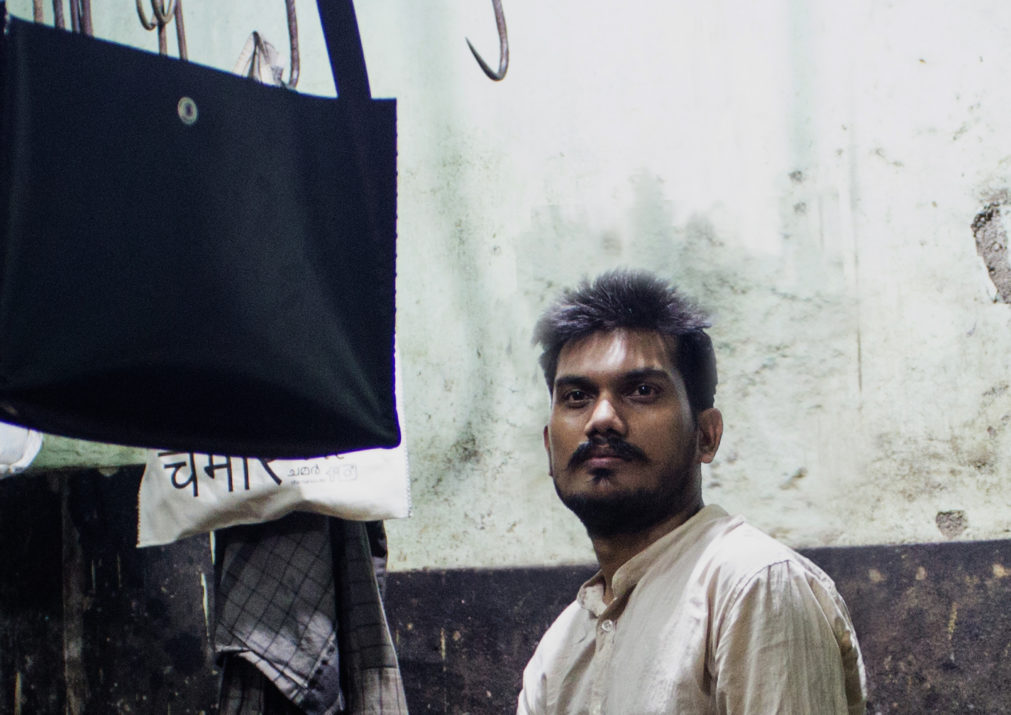 Sudheer Rajbhar is soft-spoken, but conveys his passion for art and design through insightful observations and action. His accessories label Chamar grew out of a desire to bring people together and provide fair wages to artisans with whom he worked.
"If you know the etymology of the word Chamar, it's really quite an equalising word even though it is often used as a slur," he says. "Ch comes from Chamda (skin), Ma- Maas (meat), R comes from Rung or blood. All those things are in us also right? That way, everybody is a chamar." he adds.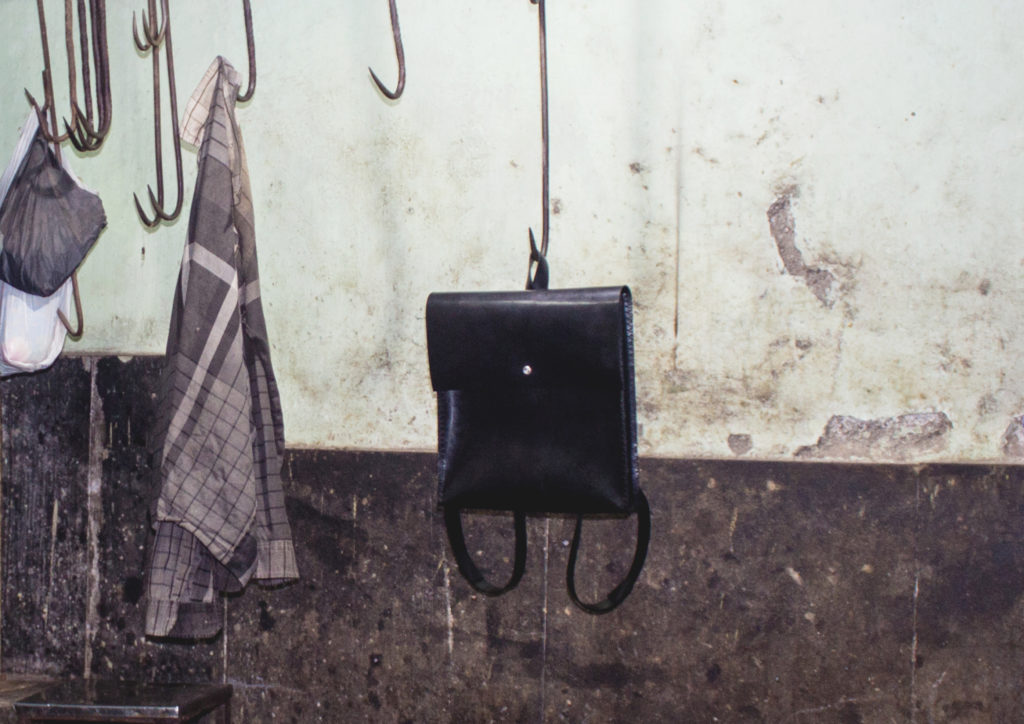 FROM THE SEEDLING OF A SLUR  SPROUTED A BOOMING BUSINESS
Bombay-born Rajbhar often visited his village in UP. His family descended from farmers, but their home was also near the leather workers colony. On these visits, young Rajbhar heard himself and others called chamar in a derogatory fashion.
"It was one and the same almost. They'd say, Bhar Chamar," he says.
Had he lived in the village all his life, Rajbhar believes the cusswords would have become normalised in his mind.
"If you hear something again, you get used to it. But, I would only visit…so I would keep wondering who is this chamar, what is the big deal.. it's a job, a profession, why are people using it in a derogatory way," he says.
Those moments embedded into his conscience the seeds that grew into his first project Black Homes and later Chamar Studios. "When I go to village I hear these names, so the seedling of the idea definitely was born from when i go to the village," he explains.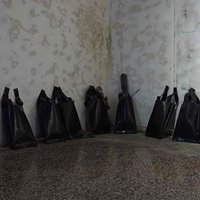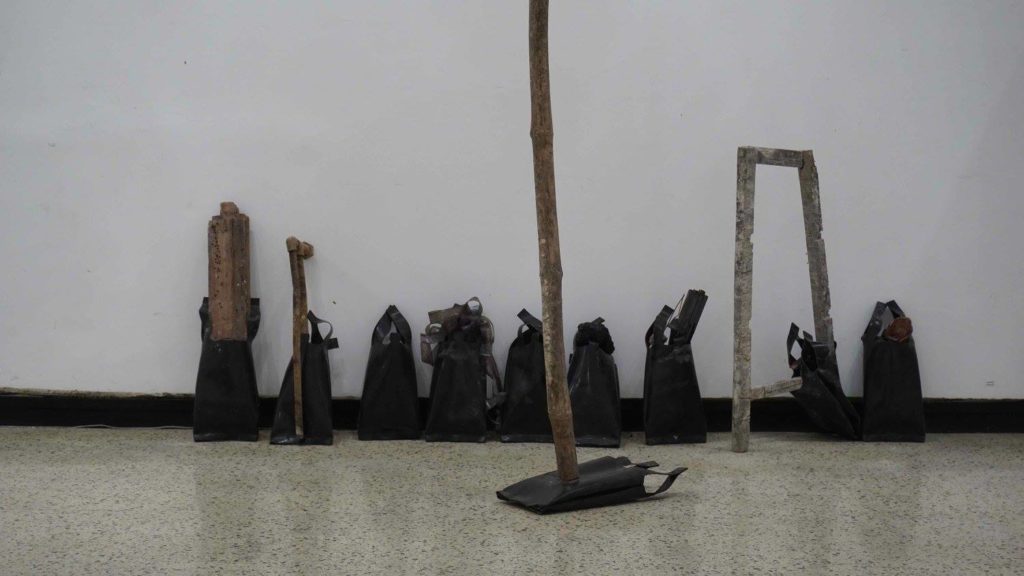 FROM ARTWORK TO ACCESSORY DESIGNING
Although he has experience in design, such as making fashion week sets, Rajbhar's first love was art. "I make art from any medium that is before me — be it brick, plastic, whatever comes I use it," he says. Bombay rooftops inspired his  first project, an installation titled Dark Homes.
"If you look at Bombay from the top, like an aerial view, you'll see all roofs are covered with black plastic roofs," he explains. Rajbhar collected plastic shaped bags and found objects from the slums, demolished by the government, to make my Dark Home," he says.
Before long, another project popped into Rajbhar's mind.  PM Modi's Make In India scheme was a disappoint for Rajbhar.
"Make in India– it's not very beneficial to t workers at the ground level. Their condition is the same; being paid the same, so how has this scheme helped them? They have zero profits still, so what is the point of Make In India?"
To show his disappointment, he began building another installation, this time with bricks. He would make the bricks in a kiln and paint Mitron on them.
Right from the start, Rajbhar realised he alone could not make enough bricks to build an installation. He engaged other brick makers to help him. From here the idea of Chamar Studio was born.
HELPING THOSE THAT HELPED HIM
Speaking of the artisans who helped him with his projects, Rajbhar decided he wanted to pay it forward. "I thought what can I do something for the artisans who helped me and started the Chamar project."
He pays the artisans expenses from his pocket. After the bags are sold, Rajbhar shares 50% of the proceeds with them.
"When I started the project, I met a cobbler; his name is Sachin. After meeting him, I thought how can I help him in collaborating with me and I thought of bags," he says.
Now Chamar Studio works with 6-7 artisans — some cobblers, some tanners, and many who are learning a new craft.
Rajbhar makes his Chamar Studio bags from recycled materials, thin tyre sheets. This also helps artisans expand their expertise, he believes.
"These new mediums I'm trying to introduce to the leather workers are a way they can update their skill set," he says.
Most of the his live in the Thanas; many are Dalit and/and Muslim. Some are running the karghana in Dharavi and one man is a sweeper.
"The Chamar idea is that it's not to be kept in one room— i think they should work wherever they want– they work at home and then give it back, and I sell it to stores," he says.
Currently, Chamar Studio bags are available in Bombay's luxury store Le Mill, and Paperboat Collective in Goa. "They will soon be available in Paris as well," says a chuffed Rajbhar.
An interested buyer can also peruse Chamar Studio's website, but by design Rajbhar has not listed any prices on the site. "
"I don't put up prices on my website because for me this is still artwork, not accessories. I'd rather that a buyer like my work and get in touch with me personally and I'll talk to them about the prices," he explains. With more than a hit on amusement he adds, "every one is thinking the bags must be so expensive because prices aren't listed, but the prices range from Rs 1500 to Rs 3000."
FUTURE PLANS
Currently Rajbhar is starting to work on another project — not bags, but within accessories — called EVERYONE CHAMAR. "So, people can have it near them and realise we are made of the same flesh and blood," he says.
He is also developing a new biodegradable material in tandem with a Kerala company. It is called Malai.  "I like it so far– it's strong and waterproof, but it needs to be honed so there is much to do," he says.
For more information on Chamar, visit their Instagram. Priced between 1500 Rs – 3000 Rs, the bags are also sold through Le Mill in Bombay, and Paperboat Collective in Goa
To read more Fashion stories on The Ladies Compartment, click here.