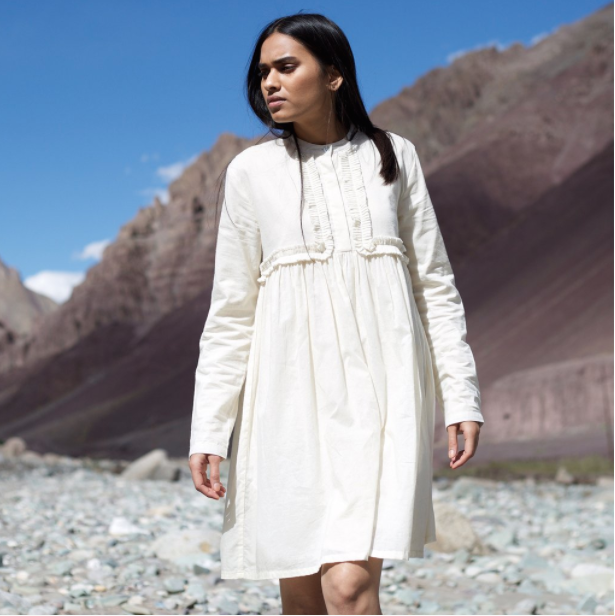 A designer of sustainable fashion creates their wares with consideration to the environmental and the social impact the clothes may have throughout their total life span.
I like sustainable fashion because it's slow and thoughtful. The designers research and care about where they source their raw materials. They consider the longevity of the fabric and how it feels to the touch; they use traditional techniques of weaving, sewing and design. They care about having a relationship with their customer. More importantly, they think about the products carbon footprint, which is why you need to know your local sustainable brands. Why ship from international retailers, when you can pick up super-cute clothes from around the corner?
My journey into the world of sustainable fashion wasn't one of choice, so trust me, I'm not judging you for buying your latest Mango blouse. I have sensitive skin. Anytime I wear a synthetic fabric, I break out into rashes and my body overheats. I'm not speaking on my experience in Bombay alone, this is the same even in the cooler climates. There's copious amounts of sweat, I feel uncomfortable. This sucks, because sometimes I also want to pick up that cute top from Fashion Street, but cannot.
On the bright side: I'm your living, breathing human guinea pig. If I'm saying the clothing is all-natural, it is. If it isn't, my skin — the ultimate litmus test — will know (and I'll tell you.)
So, to start with: here are five of my favourite tried and tested Indian sustainable fashion designers:
1. Plantation House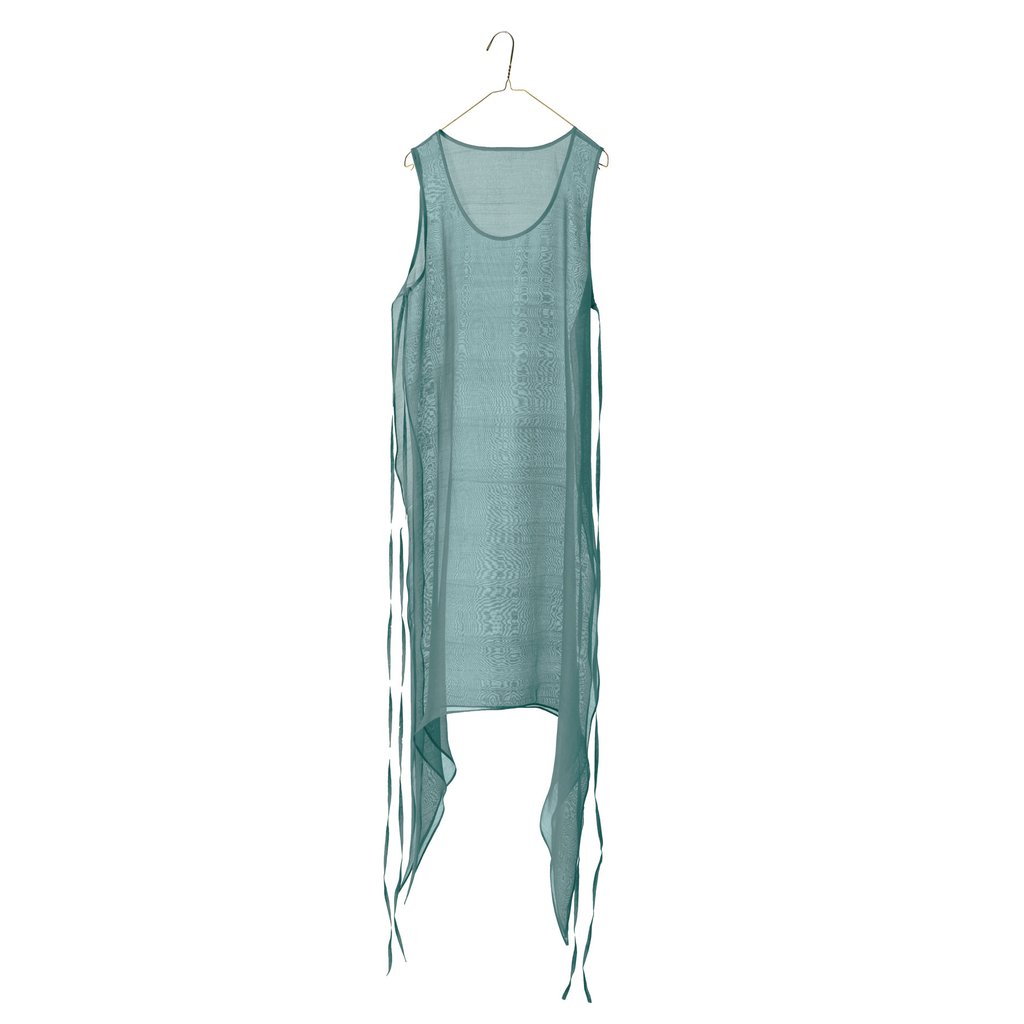 This brand is very close to my heart and has been part of my life for over six years now. I had my first brush with thoughtful fashion with a clear aesthetic that is unabashed about its identity when I walked into their store in Bangalore in 2010. Shalini, the designer, uses solid colors, clean lines, and simple, roomy silhouettes in either cotton, cotton-silk or pure silk.The fabrics are light, and she doesn't churn new designs every season, and instead focuses on slowly introducing new silhouettes over time. I love that these designs flow on your body but don't cling to it – and for someone who sweats at the hint of warmth, the practicality can't be beaten as the silhouettes allow room for your skin to breathe. I am partial to their cotton and cotton/silk blends as there's less fear of sweat stains than with the pure silk designs. (We are in the middle of an unprecedented heat wave, thanks to global warming. And who here doesn't sweat? You do, right? You better. Otherwise, you need to see a doctor; sweating is natural.)
2. The SummerHouse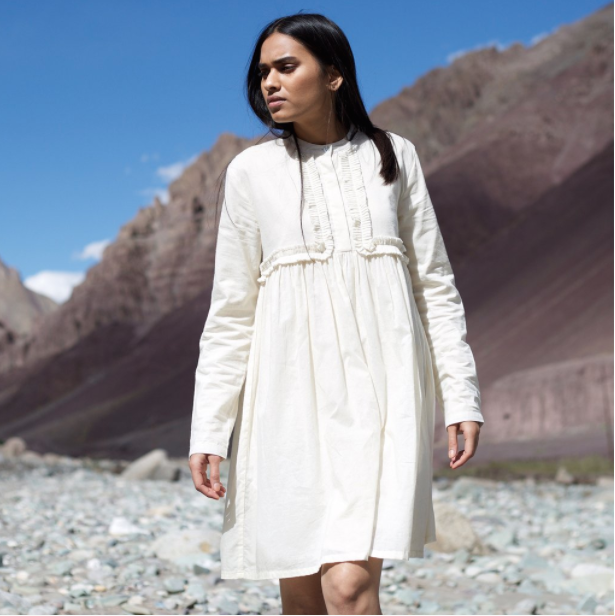 Seems like I have a thing for brands with house in their name ? This super fresh brand is Bangalore-based and they only retail online (except for the odd pop-up shops at their studio.) My personal favorites are all from a collection called 'The Rescued Ones' – where the designers used a surplus stock of fabric to make the clothes. Simple, modern silhouettes in cotton/silk are their USP. Their designs run the gamut of bohemian to structured using fabulous cotton and silks.
3. Vraj:bhoomi by Bhoomi Dhyani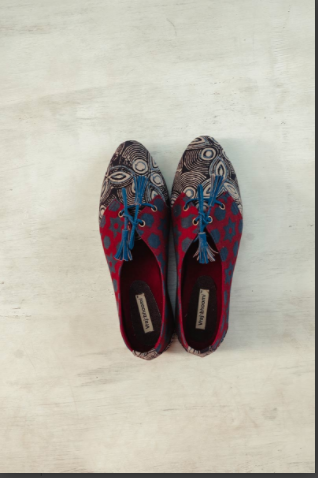 I chanced upon Vraj:bhoomi while browsing through a little store in Goa (Can't remember the name and it's shut down now!) last year. I was taken by the beautiful ajrakh prints and bought myself a pair of palazzo style ankle pants. The cotton ages well with every wash and it continues to be a regular go-to in my wardrobe. I also invested in a pair of brogues from the brand.
The ajrakh prints are really lovely and the fit for those of you with wide feet, is great as there is room for your feet to stretch in them. My most recent acquisition that I am head over heels in love with, is their kimono overlay. A birthday present from a lovely friend – it is currently in my Top 5 favourite things to wear ? The silhouette is simple, beautifully structured and drapes like a dream.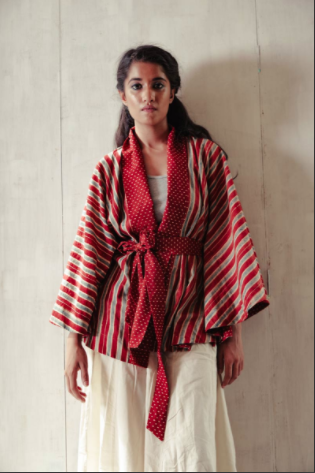 4. Three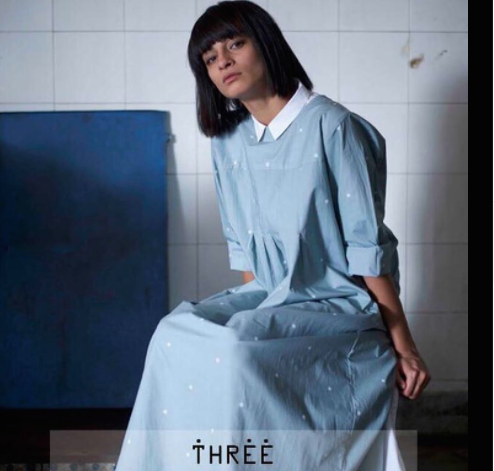 I discovered the lovely Pallavi Dhyani's label last year while trolling the internet on a sleepless night. She uses stripes as a recurring theme throughout her designs and clean lines with predominantly cotton as her fabric of choice. The silhouettes are simple, yet interesting and the talented Anushka Manchanda is oft found wearing her creations. Three is available in several outlets including Ogaan, and can also be ordered via email three.contactus@gmail.com.
5. Crow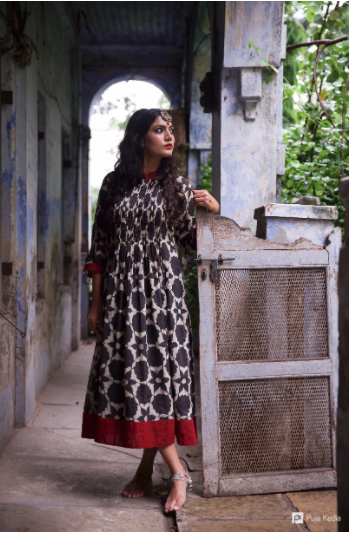 This is another 'Vintage Garden' pop-up find, and between the fabrics and silhouettes, it's pretty easy to fall in love with their designs. Easy breezy linen, beautiful ajrakh fabrics, pure cotton and, of course, roomy yet flattering silhouettes. I love the blue and white striped shirt dress that I recently bought from them. It also works overtime as a jacket and tunic as well. :)My love for these brands was heightened after interacting with each of their designers, be it brief or more sustained friendships (see how you can use that word anywhere.) They're approachable, make an effort to interact directly with their customers, and have something to say through their designs.
To read more #LadiesReviews, click here.
About the author
Janani Krishnan
Janani is a global citizen, she says and adds that she knows that sounds a little pretentious but it's true. Currently, she's based out of Mumbai and totally in love with the city, people and manic energy! "What makes me tick – numbers, animals, sustainable fashion, natural beauty, compassion, public art, food, being outdoors, travel and believing in the "goodness of people", she says. You can keep up with her shopping adventures on our website in the many more posts to follow, and check out her on Instagram.Note: All photos are from the websites and social media of the brands, and are their copyright. The header image is of products that Janani's bought over time from the designers featured herein.