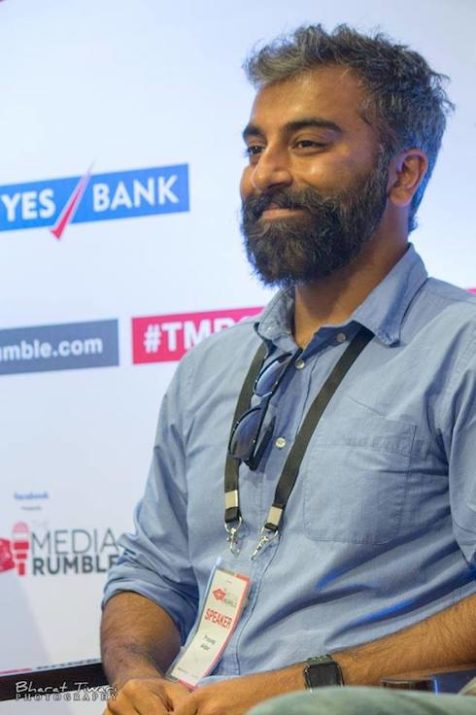 Prayaag Akbar was the editor-in-chief of the Sunday Guardian, and then assistant editor at Scroll.in. His first novel, Leila, has been shortlisted for the Hindu Prize 2017, and The Tata Nexon Book of the Year Award (Fiction). Here, he shares with TLC about what really goes into being an author:
Where/ when do you get most of your ideas?
Ideas invariably arrive at inconvenient times. I use the Notes App on my phone to get something down, that I must not forget.
Where (physical locality) and when (time of day) do you get your writing done?
I have converted our second bedroom into a study. 'Study' is a fancy word — it's also where we keep the cat's litter box. I do all my writing here. When I'm writing fiction, I wake up as early as possible, and get to work immediately. Coffee, breakfast comes later.
Do you have a first line already composed in your mind before you start writing?
I did with my first novel. It was one of the few sentences that hardly changed over the course of the writing.
How often do you write?​​
Every day. Even if it's just for an hour or two. If not writing, I edit something for work, or read at my desk.
Any particular things or beverages or snacks you like to have near you as you write?
Coffee, of course. I'm not really a snacker. I only eat lunch when I'm done for the day, so sometimes I end up eating at 5 or 6.
Have you held other jobs while working on your manuscript?
Yes.
What did you do to keep the work-work-personal life balance? Or at least try to maintain it.
Find a way – whatever works for you – to put the manuscript away in the evenings. Switching off was essential for me. It renewed my energy for the next day.
What's the best writing advice you've ever heard?
I can't remember the exact phrasing, or the author who said it, but there was a line in an interview on the Paris Review that stayed with me. It went something like, "If man can teach himself to build a wall, he can teach himself to write a novel."
Something about that image really impressed me. I had no training in writing fiction, so I identified deeply with this writer, who had to teach himself as he went along. Plus, writing a novel really is like building a wall. Each sentence is like a brick — it must have a reason to be there.
Who's your worst critic, and what would you say to them if you were certain they'd never hear it?
I was lucky to have pretty positive reviews. I know I have plenty of critics, but so far, I've only encountered the Twitter degenerates who abuse my family, and so on. I'll get back to you once serious writers start sticking their knives in.
Image sourced from Facebook.