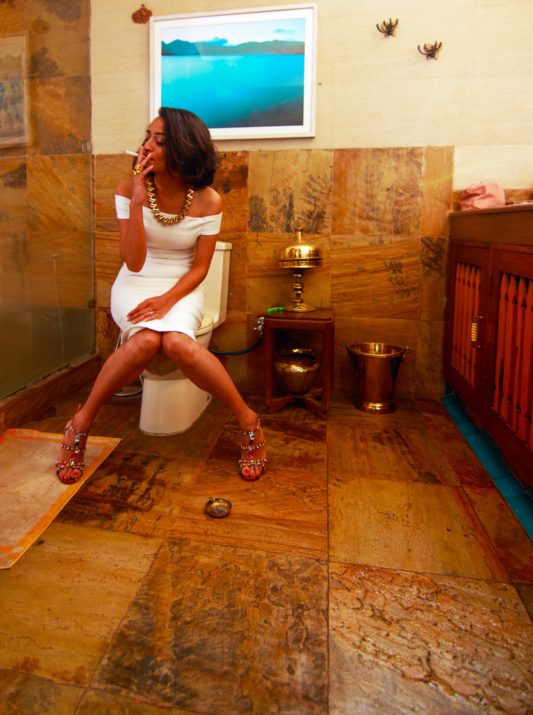 One of two fabulous ladies who co-founded The House Of Things, an online platform that curates beautiful art in all forms, Manisha Prakash is a tall glass of glamour. She lives between Delhi and Udaipur. We spent a day perusing through her fabulous Delhi apartment and wardrobe, which she shares with her boyfriend Akhil.
WORK MODE MANISHA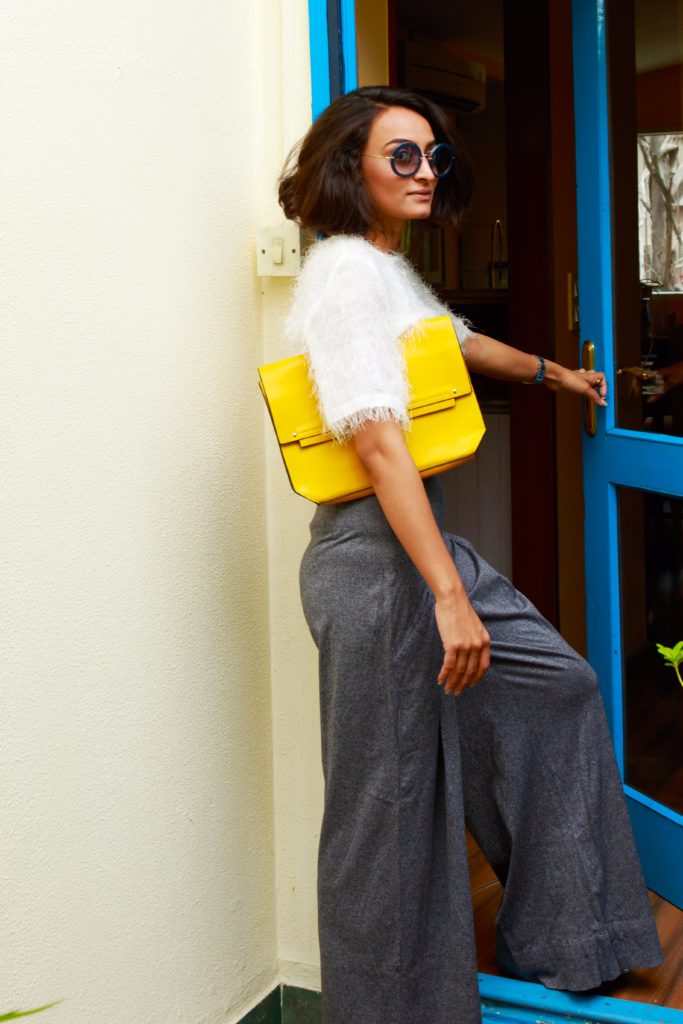 Always on the move and in meetings, Manisha likes well-fitted clothes that look formal, but are comfortable. She gravitates towards separates made from materials that don't crush because she's jumping from one business meeting to the next.
Her pants are Shivan & Narresh, and the top is Zara. The bottoms hold fond memories for Manisha, who worked with S&N for ages before starting THOT.
"My mom purchased them from Shivan & Narresh before I even ever used to work for them. It was like the first family buy from them, so they have that sentimental value." The yellow bag she's carrying is a mum-me-down. "She picked it up at a flea market in Bangkok. It fits an iPad, all my wallets. It looks slick, but it packs a punch. Naturally, I had to steal it."
YOU CAN'T SIT WITH HER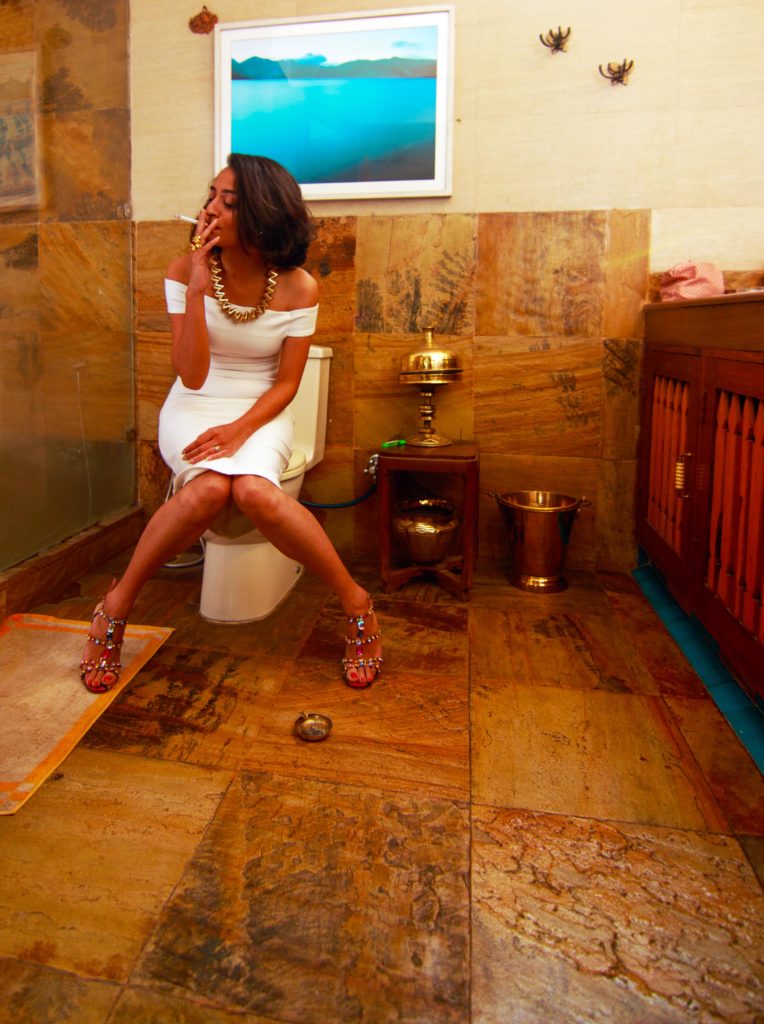 "I do spend a lot of time in my bathroom," – Manisha Prakash
"I love that it's huge and has great light. I love the fresh colours of the stones because they're represented in a warm format. They're blue terra-cotta and look so inviting. And frankly, I love the huge counter so that I can slip over my makeup and stuff and nothing gets wet," says Manisha.
The dress she's wearing is Zara, bought on her 25th birthday.
A SOFT SPOT FOR SARIS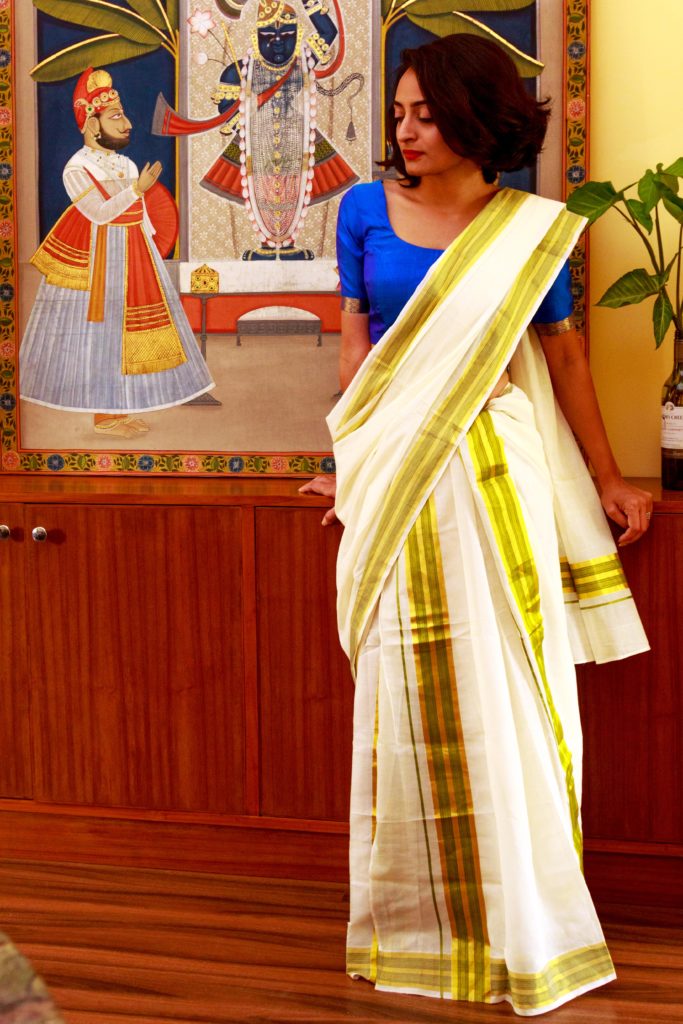 Manisha has quite the collection of saris, but this one is her favourite. A traditional silk piece, she loves wearing it with contrasting colours for a modern Indian feel.
Photographed against this Pichhwai, which is a birthday present from her business partner and co-founder of THOT Aastha. "I like that it's traditional but not overbearing so. The colour bring out the mood in the house in the sense that there are warm tones. I shouldn't say this, I think, but part of the reason the painting appeals to me is that it's traditional but not-OTT classic. That's why I never framed it. It keeps the subtly alive," says Manisha.
IN HER NATURAL HABITAT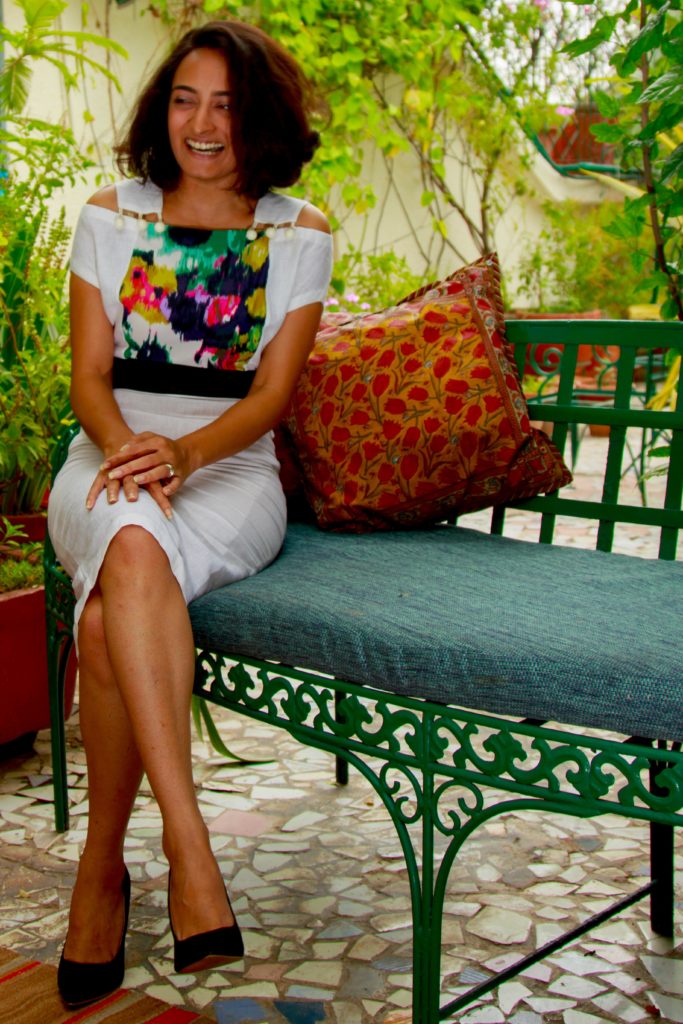 Manisha's terrace is a thing of Delhi dreams. In a corner, Ivy hangs overhead like an emerald blanket letting just enough sunlight for a daylight hang zone. She insists she can't take any credit for it, "My landlady's Prabeen Singh has been a dream and made this apartment for her daughter. I think the beauty of it comes from 20 years of love that went into the house from Prabeen."
The dress Manisha's wearing is also an S&N. Manisha recalls,"But this time I bought it. This dress has both beautiful and nightmare memories attached to it. Shivan made it to my exact size, which was lovely. It's linen, so it needs a slip under it. Which I bought and thought I'd try it out one day before going to the event for which I'd purchased the dress.
There I was walking around the mall and saw another outfit I liked. I tried it on, it looked okay, and then decided to give the mall a once over. Only this time, I notice everyone was staring me, and I was like, hey man I'm so hot, thinking I must be looking fantastic. Later, I realised I hadn't adjudged my dress and slip completely from behind, and they had ridden up. I wanted around the mall for at least half hour with my black undies showing!"
Happens to the best of us, Manisha! Thank you for letting us into your home, your closet, and sharing your favourite outfits with us. We're stealing these styles.
Credits:
Photography: Himanshu Bagai, a lawyer with a passion for photography. You can follow more of his work  @hobography
Picture Editing: Amal B.
Manisha's gorgeousness is entirely her own.
If you'd like to be featured in #ClosetsOfNewDelhi, simple email theladiescompartment@gmail.com with the subject line <My Closet is Awesome!>