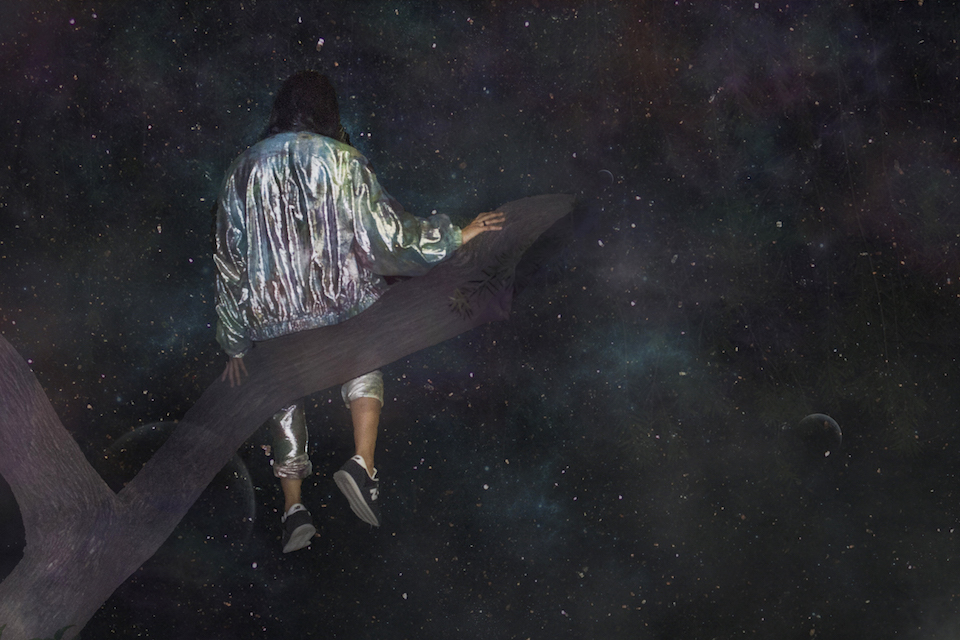 What is beautiful fashion but three-dimensional poetry? TLC collaborated with the fabulous team at Nor Black Nor White and KichuJewellery by way of Nimai to present you with our take on five poems whose theme is Silver.
SILVER BY WALTER DE LA MARE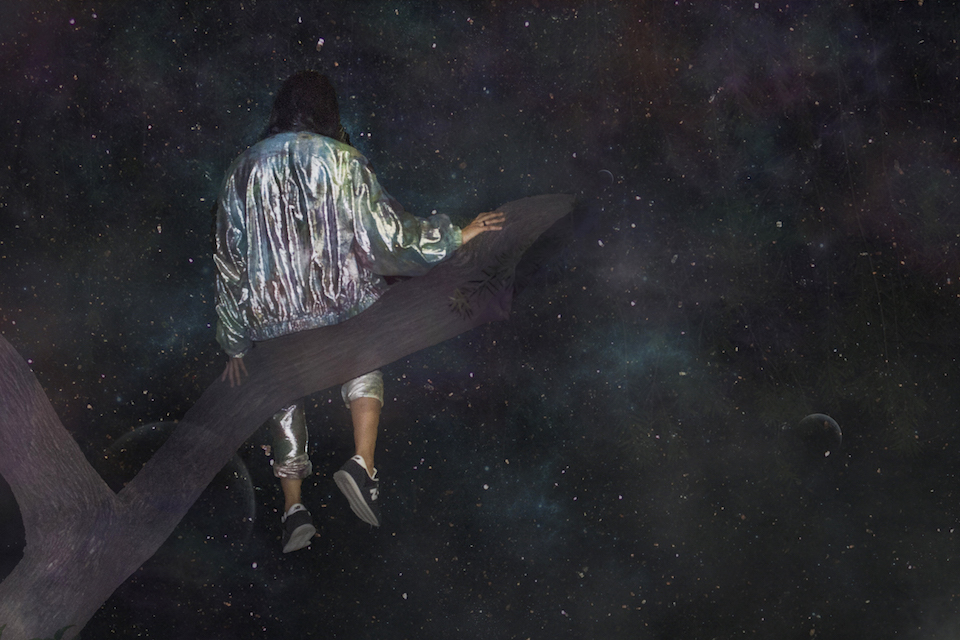 Slowly, silently, now the moon 
Walks the night in her silver shoon; 
This way, and that, she peers, and sees 
Silver fruit upon silver trees; 
One by one the casements catch 
Her beams beneath the silvery thatch; 
Couched in his kennel, like a log, 
With paws of silver sleeps the dog; 
From their shadowy cote the white breasts peep 
Of doves in silver feathered sleep 
A harvest mouse goes scampering by, 
With silver claws, and silver eye; 
And moveless fish in the water gleam, 
By silver reeds in a silver stream.
AN EVERYWHERE OF SILVER BY EMILY DICKINSON
As Everywhere of Silver 
With Ropes of Sand 
To keep it from effacing 
The Track called Land.
 THE SILVER LILY BY LOUISE GLUCK
The nights have grown cool again, like the nights 
Of early spring, and quiet again. Will 
Speech disturb you? We're 
Alone now; we have no reason for silence.
Can you see, over the garden-the full moon rises. 
I won't see the next full moon.
In spring, when the moon rose, it meant 
Time was endless. Snowdrops 
Opened and closed, the clustered 
Seeds of the maples fell in pale drifts. 
White over white, the moon rose over the birch tree. 
And in the crook, where the tree divides, 
Leaves of the first daffodils, in moonlight 
Soft greenish-silver.
We have come too far together toward the end now 
To fear the end. These nights, I am no longer even certain 
I know what the end means. And you, who've been 
With a man–
After the first cries, 
Doesn't joy, like fear, make no sound?
LACED WITH SILVER BY VALERIE DOHREN
My hair is laced with silver now 
For time has seized my youth 
I've lost the count of seasons passed – 
The mirror shows the truth
With eyes that sleep in long repose 
And limbs now void of tone – 
The years have taken full their toll 
As I am older grown
Yet in my heart there is a space 
Where time does not accrue – 
Where youthfulness does ever shine 
And all the world is new
Where passion moves as much as when 
My years were counted less – 
And love does stir my weary soul 
To sing with joyfulness
There too is set within my heart 
A brightling star that shines – 
And sweet the wine I'm sipping from 
Fresh fruit upon the vines
So I will raise a glass to youth 
And all the joy it brings – 
Will sing a song to celebrate 
The freedom of its wings
Oh, I will sing, yes I will sing 
A song in praise of Spring 
For Spring is ever in my heart 
Such fortitude to bring
Then I will pray each morning that 
Before I'm laid to rest 
My soul shall ever be imbued 
With youthful heart, so blessed
NOT IN A SILVER CASKET COOL WITH PEARLS BY EDNA MILLAY
Not in a silver casket cool with pearls 
Or rich with red corundum or with blue, 
Locked, and the key withheld, as other girls 
Have given their loves, I give my love to you; 
Not in a lovers'-knot, not in a ring 
Worked in such fashion, and the legend plain— 
Semper fidelis, where a secret spring 
Kennels a drop of mischief for the brain: 
Love in the open hand, no thing but that, 
Ungemmed, unhidden, wishing not to hurt, 
As one should bring you cowslips in a hat 
Swung from the hand, or apples in her skirt, 
I bring you, calling out as children do: 
"Look what I have!—And these are all for you."
CREDITS:
CONCEPT: AVANTIKA MEHTA
ARTISTIC DIRECTION AND MUAH: AVANTIKA MEHTA, SMITI PATNI, ISHIKA MADAAN
PHOTOGRAPHY, POST-PRODUCTION: ISHIKA MADAAN
CLOTHING: NOR BLACK NOR WHITE
JEWELLERY: KICHU VIA SHOP NIMAI
MODELS / TEAM TLC (IN ORDER OF APPEARANCE) : SRISHTI JAIN, SMITI PATNI, KAVYA BAJAJ, AVANTIKA MEHTA, AND ISHIKA MADAAN