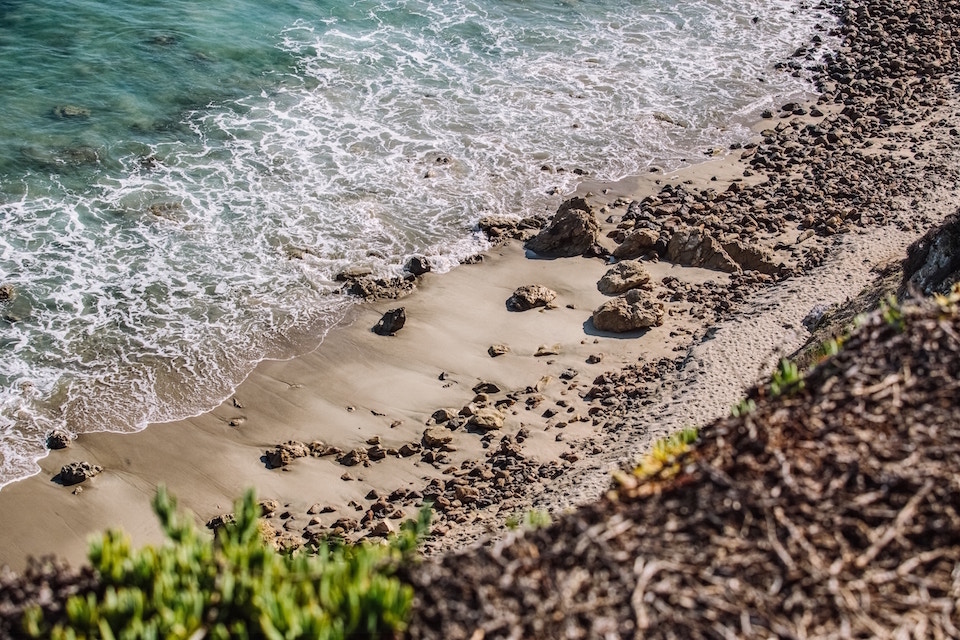 If Goa was a person, by 2017 it's wearing MC Hammer pants, neon sunglasses, and shouting out, "It's GOAH! Time." It wasn't always like that. A peaceful, John Cusack style Goa existed once. It was so long ago; we doubt it's one any Indian millennial probably remembers. In the last decade, there's been an explosive rise in the Indian state's popularity as a tourist haven.
Some of us at TLC are (cue gasp) old enough to recall when this little city was a hidden paradise. And some of us were just there seeking out remnants of that pretty past so you can turn back time, and enjoy the Goa we once knew.
1. Food
Goa didn't always have scores of restaurants and cafes. Used to be a time when you were lucky to find a decent meal anywhere but the shacks around Baga and Anjuna. Now you can have sushi, and gelato, and whatever your heart desires as long as you do the most un-Goan of things: make a reservation. TLC says, F*ck That.
Re-capture the quintessential, think-as-you-go vibe of old Goa and try the food trucks. They're a new addition to its squirmy streets, but no shortage of cuisine options. Noronha's Corner in Anjuna is such a favourite among the locals it has an unofficial Facebook page. While it serves the best sandwiches and snacks, you can also get a taste of home-cooked Goan food here. And if you have an obsession with Minions, you may even try for a discount (but don't. It ain't expensive, even by Goa standards.)
Another hidden gem that's been around longer than all the members of TLC combined is a tiny homestay called Sugar n Spice. Here you'll find beef burgers the size of your head — spiced to perfection — served in traditional Goan Pao. The owner is a lovely lady, and if you watch your manners around her, she will pack the beef burger patties for you to take home in an icebox. This little spot has no Facebook page, and we love that about it. It's a pretty yellow cottage tucked away in Anjuna, on the road that leads to Vagator. Ready to hunt down your dinner?
2. Ecostays
Remember when Goa had real hippies? Not hipsters. You may not, but a weekend (or a week) at Saraya Ecostay could take you back to those years. An eco-village tucked away in lush Sangolda. Here, you can live in comfortable tree houses; indulge in tasty, organic food at Saraya's café; and enjoy a dose of culture at the resort's art gallery. The ecostay gallery also hosts art workshops. Saranya during season time (which is November to February) can cost you as much as Rs 1700 a night.
Another ecostay we recommend, though it's on the pricier side is Stone Water Eco Resort on Santarem Beach in South Goa. Though a night in this unfussy yet luxurious hotel can cost up to Rs 10,000 in peak season time, it's ideal for a romantic getaway for two or a me-holiday for one. Bonus: the sea view from the hotel rooms' French windows is a divine way to wake up.
3. Catch your supper
Amigos is located in Nerul, which is a quiet Goan area that runs alongside the riverbank. Situated under Nerul Bridge, this little restaurant offers visitors a true-blue local, Goan culinary experience: ask politely, and the owner might take you crab catching, and then make it for your dinner.
4. Get friendly with dolphins on a tour with Terra Conscious
For an ethical and sustainable, tourism experience, book a dolphin-watching safari with Terra Conscious. Other eco-sustainable tourism experiences that the travel company offers include scuba diving and other non-motorised sports. Remember though, a minimum of 5 adventurers is mandatory for the dolphin safari.
5. Local art and culture
Goa is about more than beaches, parties, and (let's be honest now) drugs. We aren't talking about the unsightly totem art installations near Mapusa, though do check out the bull statute in Panjim with its significant balls if you're ever in need of random amusement (or just want to give a guy a complex.)
The Goan burgeoning art scene in the city that demands to be checked out. Our favourite is the Cube Gallery in Moira and the Museum of Goa (MOG), which showcases the work of contemporary artists.
MOG also organises art classes, film screenings, theatre and open mic events, so take some time to attend one or more of these if you're in the neighbourhood.
For those seeking a taste of local culture in more massive doses, check out some of the film clubs in these venues. We also recommend visits to the Literati bookstore located between Candolim and Calangute, or for second-hand books visit quaint Rainbow Bookshop in Vagator.
6. Beach bumming
Goa's three-beach stretch of Morjim, Ashyem and Mandrem has become so widely known that spending a day there means running into everyone you know (and wanted to escape) from Delhi and Bombay. The Goans even have a say: a house in Morjim costs a couple of lakhs till a Dilliwalla asks about it… then it's a crore.
Avoid these mass-migration hubs this time around and venture further north towards Keri beach that is waiting for you to enjoy its pristine waters and white sand.
If you're up for a spot of extra travel, try making it to Paradise Beach too. The beach, technically in Maharashtra, truly lives up to its name. Fair warning, though, alcohol prices are higher in Maharashtra than in Goa, and there's stricter police checking on Paradise Beach. If you're planning on making this trip, carry a large picnic with you, since stalls and shacks on this beach are sparse.
In South Goa go on a boat ride towards a less explored Butterfly beach. This place is hidden during high tides, so it is nearly always deserted. It can only be reached by boat during low tide, so spending a day there is a bit like being one of the Lost Boys (without the murderous intentions!).