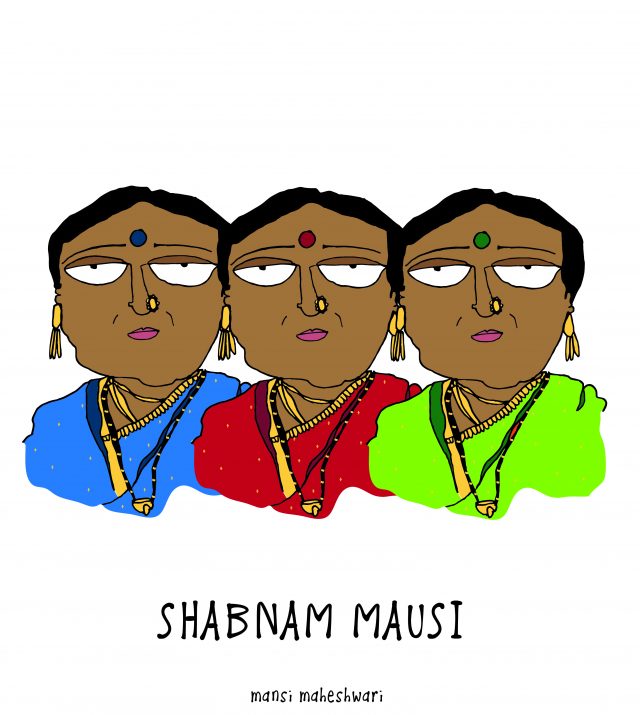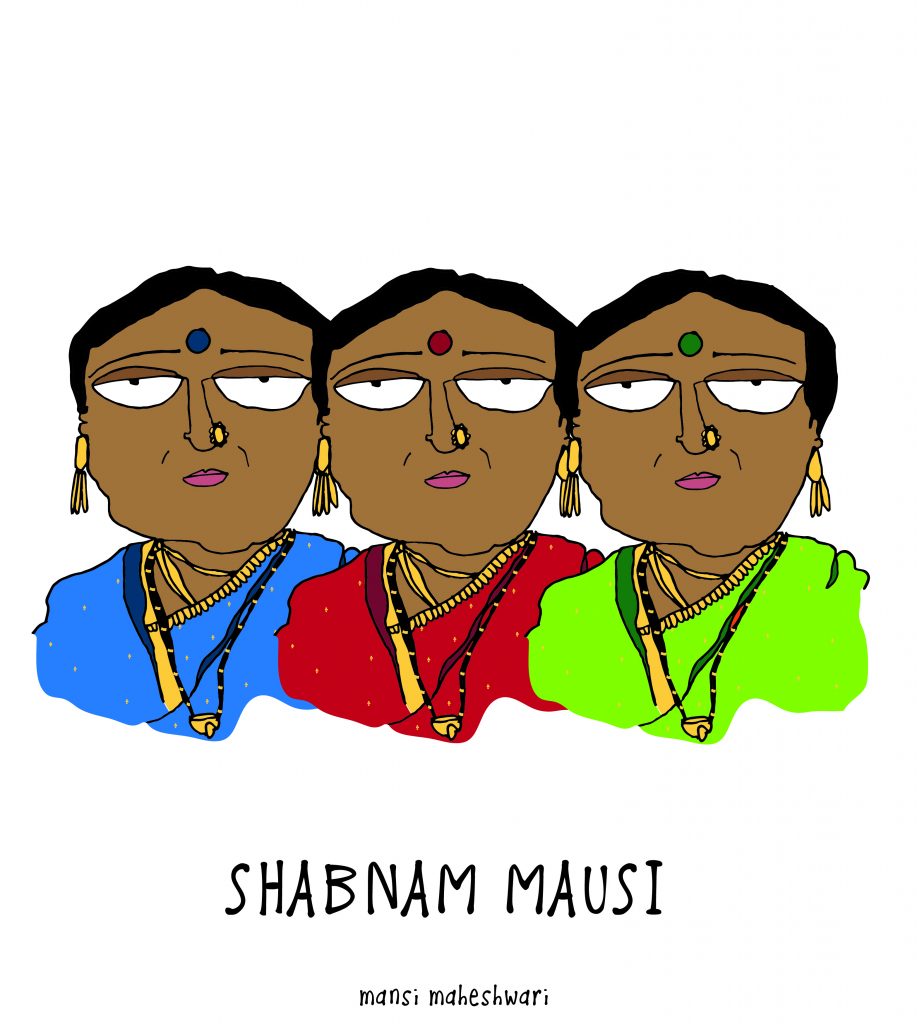 As a young woman, I am always looking for other women whose examples I may follow. The kind of women who are badass; who rejected all the norms and limitations society put on them and followed their hearts and dreams instead. Some of the best examples of such women are the badass women in Indian Politics.
You may know some of them; you may not. Each of these women have contributed to building our nation, and, frankly, done a better job of it than men.
In this General Election, despite the 33% reservation for women in Parliament, every nine out of 10 parliamentarians are men. This situation is not just upsetting, it means women – who are half the electorate, are not getting the representation they need. For me, that is unacceptable. Especially so because India does not lack for strong, smart, and politically savvy women who have time and again proved themselves to the voters.
All political parties need to wake up. Women are 50 percent or the electorate. Upset and appalled to know that other than @MamataOfficial who has given 41 percent and @Naveen_Odisha who has given 33 percent to women candidates all other parties only pay lip service to our cause. pic.twitter.com/ZKVriLlvLS

— Chowkidar Shaina NC (@ShainaNC) March 31, 2019
With many badass women in Indian politics to choose, I've narrowed this series of illustrations to my five favourites. I admire them for the fact that they forgot to even consider that the boundaries placed on them as women and went ahead to pursue their respective fields.
I follow hustlers, pray to the never say die spirit in humans. They were pure fighters and that is why they inspire me.
Mehbooba Mufti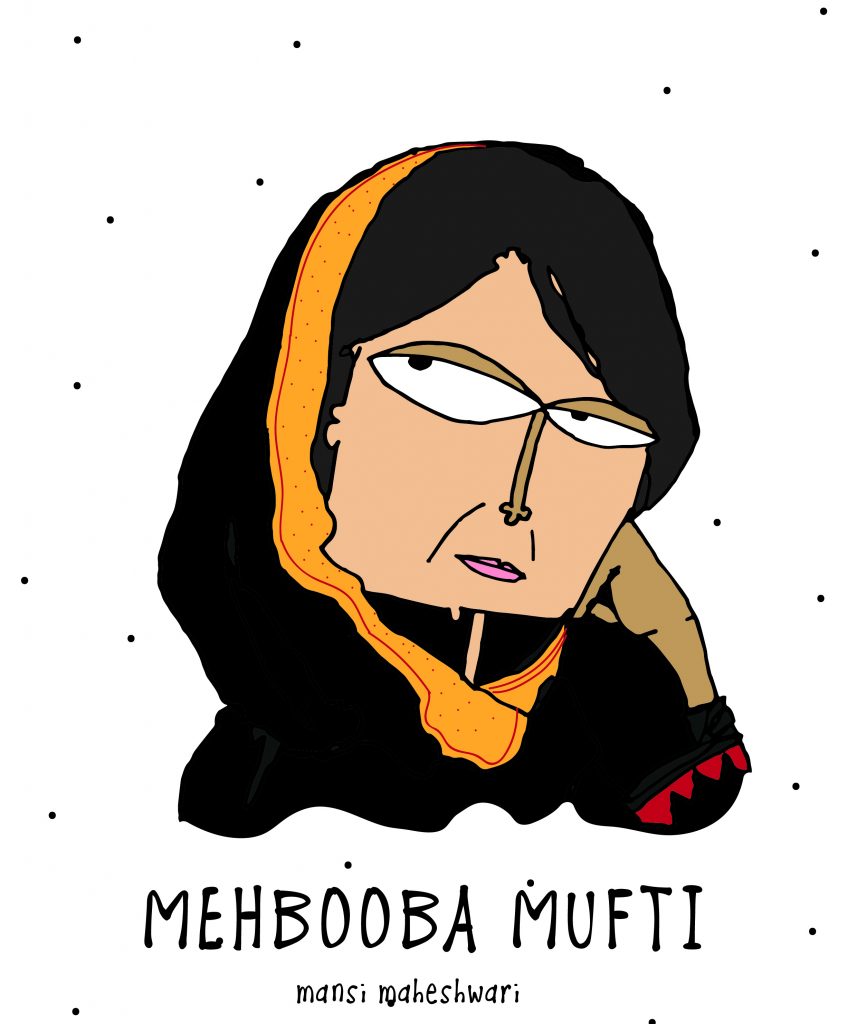 Not only has Mehbooba Mufti proved time and again that she has her constituency's well-being at heart, she has stood up for women's rights and fearlessly spoken her mind whenever she sees injustice. The ninth Chief Minister of J&K, she remains the only woman to ever hold this office.
On 25 June 2016 she won an Assembly seat in a by-election in Anantnag with the highest margin in any recent elections there. Though she resigned when the BJP withdrew support from their coalition with her, her voice continues to ring clear and wrong against atrocities in J&K and around the world.
Mayawati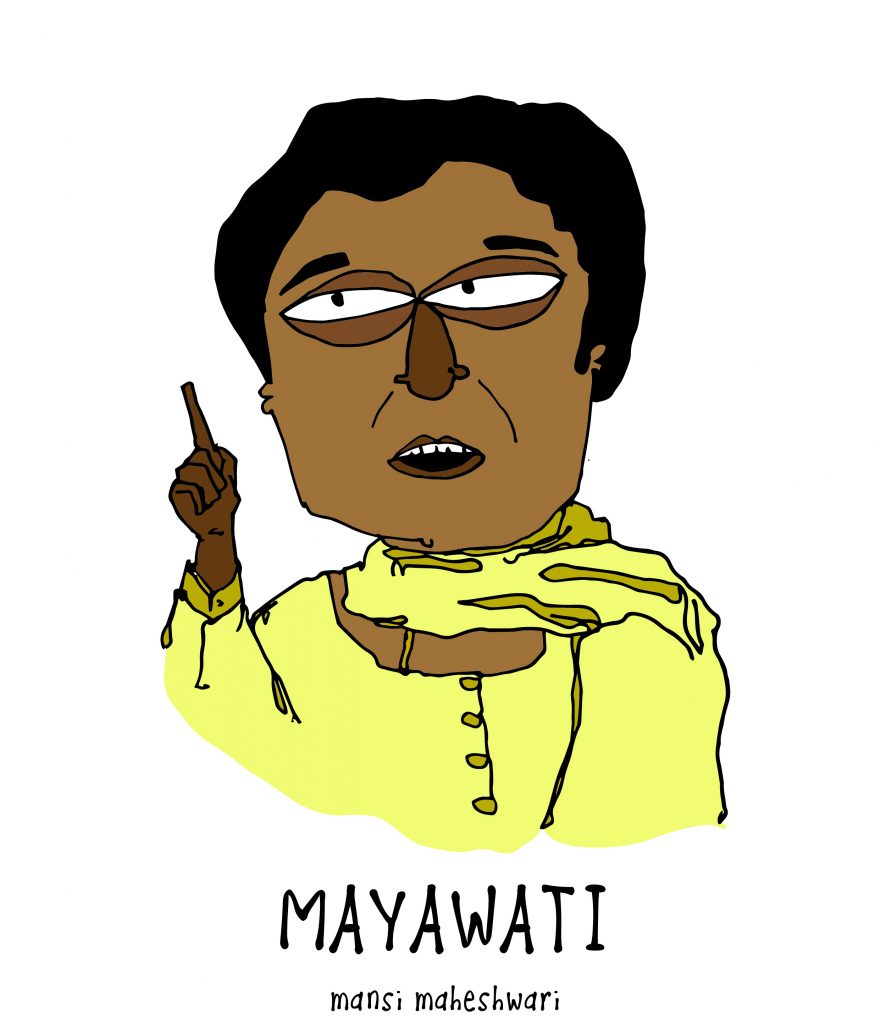 Mayawati, the four-term Chief Minister of Uttar Pradesh, is a woman to be reckoned with. She is the first Schedule Caste woman to become CM of an Indian State. Known for promoting law and order and efficient governance during her four separate tenures as CM of UP, Mayawati has always received mixed reviews of the press and the people of her constituency.
Time and again, Mayawati has proved that she does not distinguish on party lines. She ordered the arrest of a land-grabbing accused from her own Bahujan Samaj Party (BSP) in 2007 ; During her last term, she went after IPS officers involved in corruption and other irregularities and fired 25 IPS officers and 18,000 policemen for this reason.
A Dalit icon, Mayawati is known as behenji (sister) by many in Uttar Pradesh.
Though she has been relatively quiet during these elections, one hopes that her slogan to turn Uttar Pradesh into Uttam Pradesh comes true.
Ruth Manorama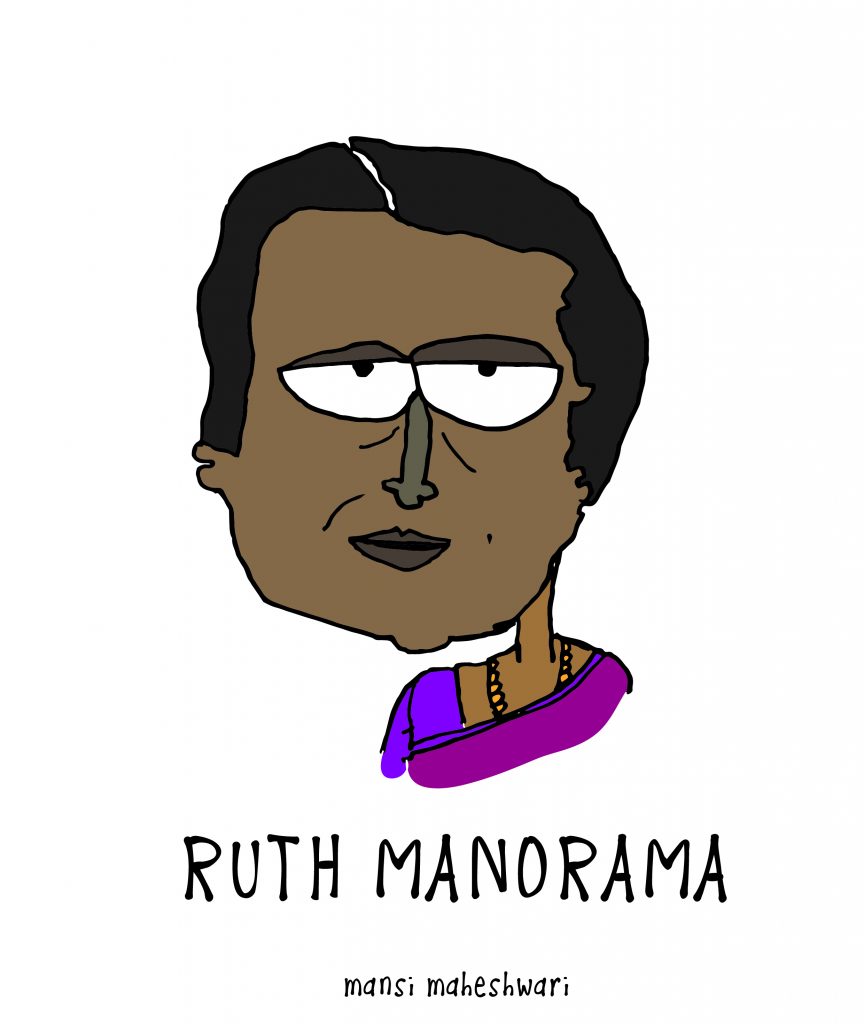 Born in 1952, Ruth Manorama is a Dalit social activist. Ruth hails from Bangalore, but has affected the lives of millions through her crusades against domestic violence, women's rights, rights of domestic workers.
Known as India's most effective advocate of and organiser for the rights of Dalit women.
She has also consistently fought for the rights of slum dwellers and people displaced by development. In the 1980s and 1990s, Manorama led mass movements against the 'Operation Demolition' by the State Government of Karnataka, which sought to displace thousands of slum-dwelling people. She led processions of 150,000 people along with other activists, demanding the protection of people's right to home and for the government to allow them to live in their homes legally and with security.
A powerhouse of a woman, Ruth has taken on many roles including being the General Secretary of Women's Voice, an NGO that works with women living in slums; she's the President of the National Women's Alliance, a body that tracks government's progress in delivering equal rights to women and also lobbies for change.
For her work, she was awarded the prestigious The Right Livelihood Award in 2006.
Shabnam Mausi Bano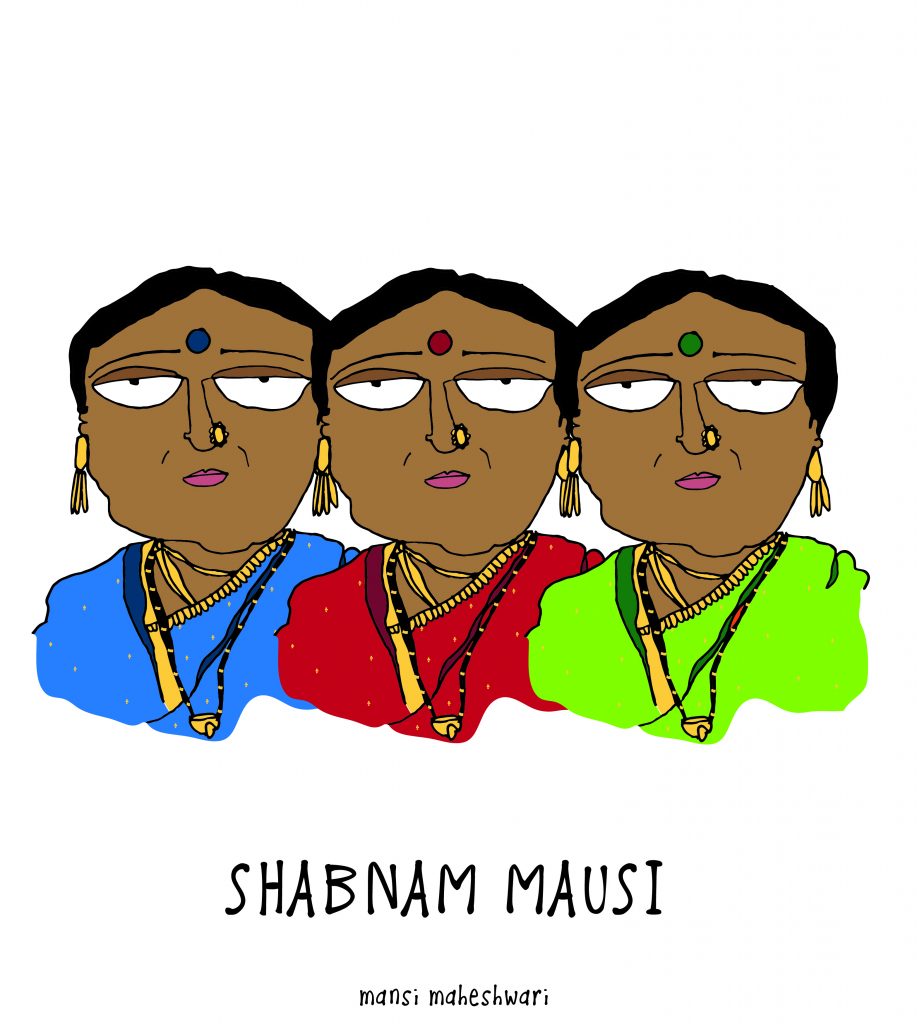 Shambam Mausi Bano was the first transgender woman to be elected to public office. She held the post of Member of the Legislative Assembly in Madhya Pradesh from 1998 till 2003.
Though she was born to a policeman, Shabnam's father gave her away fearing societal repercussions due to her gender identity.
During her tenure, Shabnam focused on gender rights, queer rights, corruption, help for patients suffering from HIV/AIDS. To date, though she is no longer an MLA, Shabnam campaigns for better care and destigmatisation of people who have HIV/AIDS, and also for gender rights.
To read more features on women, click here.
To see more art features like this one, click here.