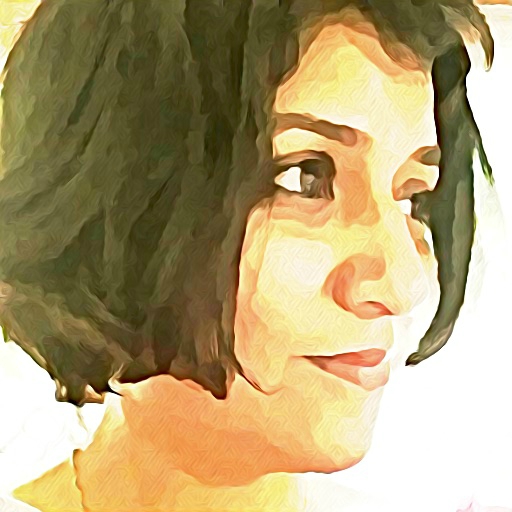 Nilanjana Roy is a prolific writer who runs one of India's most respected book review websites. She is also the author of several novels including The Wildlings and The Hundred Name of Darkness.
Here, she talks to TLC about finding the discipline to juggle her day job as a reviewer with being an author:
Where/ when do you get most of your ideas?
​In the outdoors, walking, whether in cities or in the mountains; on long drives; in quietness and silence; first the images, sometimes their voices, then slowly the characters, or the landscape, or a fleeting glimpse that I can't make sense of when I'm starting on a novel, but that makes complete sense when it's almost done.
Where (physical locality) and when (time of day) do you get your writing done?
​You snatch time where you can, and train yourself to write in between the job-jobs, the writing of edits or free speech reports, family, other pleasures and demands.
I can write anywhere, but it's easiest to write in a large, quiet, book-lined room or on a roof or verandah, preferably with a view of forests, or at least with trees and birds around. I can't write in cafes. I've tried, but it's much easier to write with fellow animals around than to write with fellow humans sharing the same space.
The best hours are between 5 am and 8 am, if I can make myself get up that early, or if there are no guests, from after lunch to about 8 pm, when the house is still and peaceful.
Do you have a first line already composed in your mind before you start writing?
​An image, often a world in sound and texture. And a line, always, but sometimes it's the closing sentence.
​
How often do you write?
​I don't know how to answer this question; I've never had the luxury of not writing.
There's the work-writing – weekly columns. The fiction takes more time, because whether I'm writing fantasy or something else, my books seem to cook slowly, over several years. But from 2007 onwards, I can't remember a time when there wasn't something simmering on the stove: anthologies to edit, articles or columns to write, or ideas slowly revealing themselves.
There's the daily journalling and doodling, the light muscle-building, the persuading of cats off the Macbook keyboard, and at some stage the notes grow longer. They find their way from diaries to index cards and then into notebooks, and the next novel is underway.
I'm miserable when I'm not writing something, even if it's only an editorial. I get crabby, and have to go for long walks, much the same way you cheer up a despondent dog.
Any particular things or beverages or snacks you like to have near you as you write?
​I don't eat when I'm writing, though I like cooking in between chapters, it's meditative and seems to help the process along.​
Things: a miniature sculpted guardian owl, he's a present from my husband. A framed poem, Rooms Are Never Finished, by a friend who died some years ago; a Manjula Padmanabhan painting of imaginary wild birds; a painting of Ma Kali that was a gift from a friend who's an artist and a writer herself. Cedar or wild rose incense. Pomegranate juice, lime and soda, or white tea from another friend's tea estate in Naxalbari. A 1912 dictionary, and other dictionaries (Sanskrit, Persian, Bengali), as reminders of how little I know. In a lifetime you barely brush the surface of language, any language.
Have you held other jobs while working on your manuscript?
​Always, even when the advances for books have been generous​. The upside is that it imposes discipline on your time if you work from home, and when you have to fight for your writing time, you treat it with respect.
Some day I'd like to find the courage to do nothing but write, but even after publishing The Wildings and The Hundred Names of Darkness, I struggle with believing that I'm a writer-writer. It's a common problem – it takes a while before you feel you have the right to occupy that space.
What did you do to keep the work-work-personal life balance? Or at least try to maintain it.
We take regular breaks, usually to the mountains or to wildlife sanctuaries: a full body-and-mind reboot. Sometimes there's no balance – there's an avalanche of work, or the (pleasurable) demands made by family, friends, the assorted cat-brat-pack. But yoga, meditation, cooking, gardening, getting out into the open, getting off the Internet, slicing out everything that is inessential or unimportant except for friendships, rarely watching TV, learning to say no to unnecessary demands on your time – in essence claiming your time for yourself – all of these help. Especially saying no. Most women (and some men) don't do that often enough.
What's the best writing advice you've ever heard?
My favourite bit of advice is from Mary Oliver: "Instructions for living a life. Pay attention. Be astonished. Tell about it."
Who's your worst critic, and what would you say to them if you were certain they'd never hear it?
​Readers and reviewers have been kind so far, but my worst critic rents a room in my head. It's that mean voice that whispers you shouldn't even try, or that you have no business being a writer, etc., etc. What would I say to it? "You're evicted. This space for rent to nicer tenants!"