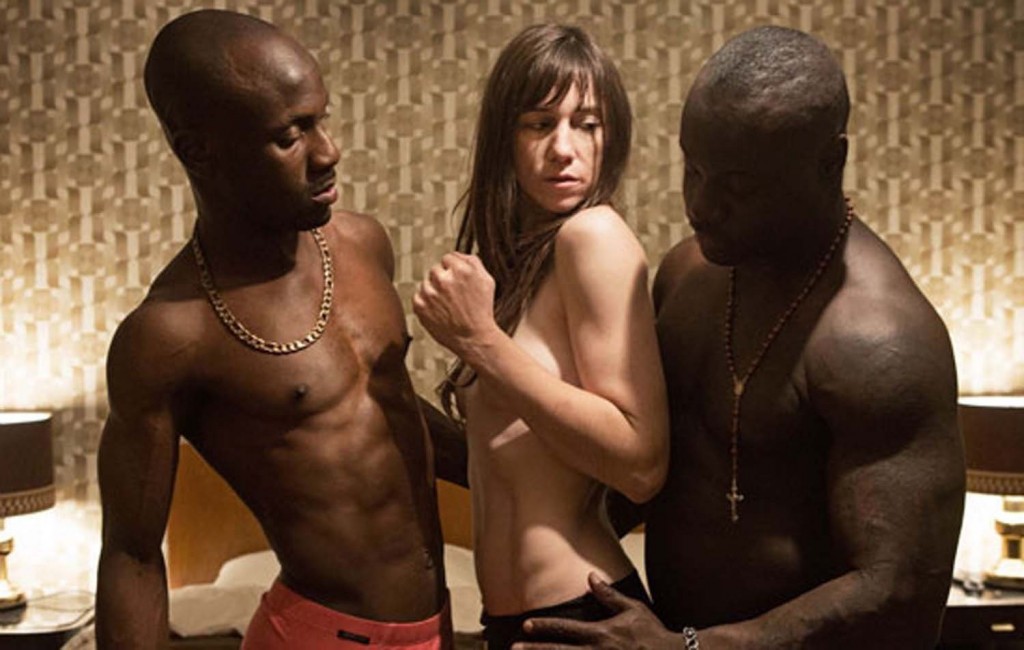 ***WARNING: SPOILERS AHEAD!***
5. Queen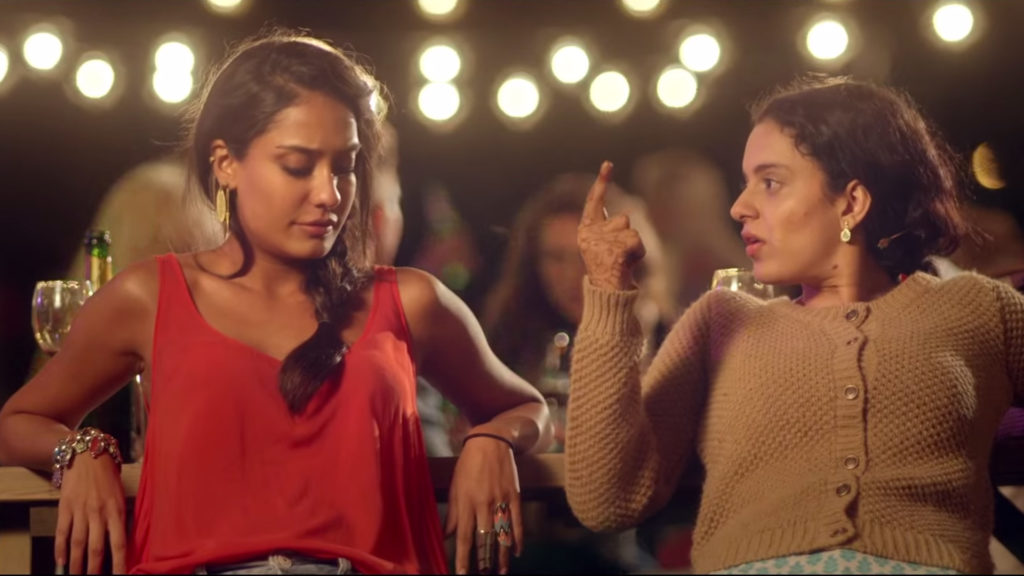 The interesting thing about Queen is that it grapples with questions of what it is to be feminine, or performing one's femininity outside the traditional portrayals in Bollywood. Unlike the classic scores of lamenting mothers, languishing maidens and desperate mistresses, it also manages to evade the problem of portraying so called successful women in the conventional sense, but those that sadly eventually give into the conservative politics of our times, anguishing over lost heroes, failing husbands and fathers.
Here is a woman, Rani, who in her pursuit for emancipation, inadvertently shows Vijaylakshmi played by Lisa Haydon, the cosmopolitan, urbane one among the two, (who, unlike the small town Rani, is liberal with sexual pursuits), what it is to love oneself above others' conveniences and whims, and in the way finding her own step. In a world that continually reduces us to our aesthetic appeal, our bodies, the purely physical, taking care of oneself, and our inner lives is a political choice. The bright doorway out is almost always found in our most unlikely friendships.
4.Dangal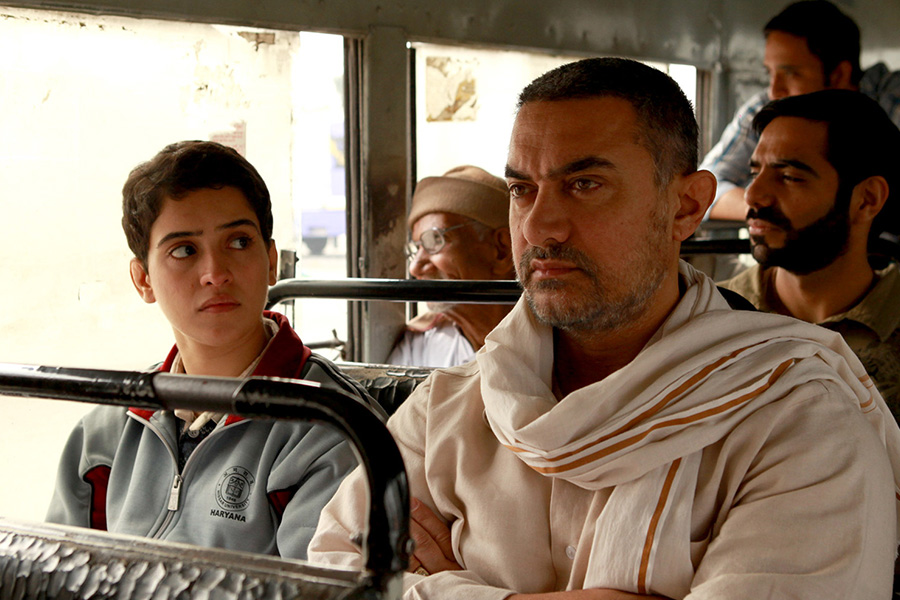 Perhaps following Queen, many releases afterwards offered a portrayal of women that gathered momentum among the Indian viewers. The characters have to be convincing! In modern day India, women earn too, (at least some of us, which is always better than none of us) and we're not going to pay for tickets that show us as damsels in distress in need of rescuing anymore, right? Perhaps not. Though Bollywood seems to have caught on, (a bit). Those feminism courses in film schools are paying off.
Based on a true story, Dangal is seminal in its attempt to give shape to and take form from the evolving modernity of Indian life today.
The story concerns two little girls in Haryana called Gita and Babita, trained by their professional wrestler of a father, Mahavir Singh Phogat, go against all odds (which includes a patriarchal society, reluctant relatives, the gossip mongering villagers and the larger social backlash) to find success and unique ways of finding love within the family when tensions run high, in a way that Haryanvis around them could hardly fathom.
It's not just a sports film, that's just a sales tactic to make men flock to the theatres. It's a fantastic new way of peering into a semi urban home life, which has always been the domain of women, and the small transgressions into public life, to find that balanced intersection between the two, and to finally redeem and reconcile oneself with their environs (somewhat). Surely, it is laudable to find women succeeding in spaces that they weren't even being traditionally seen in before, but one word of caution: no part of you has to become like a man to have the same success. No part of you has to be sacrificed to live out someone else's dream, or fulfil another man's need. Men are not the ones who will pave the way for success for you. One is lucky to have a father like Mahavir Singh Phogat.
3.Erin Brockovich
This infamous and incredible collaboration between Soderbergh and Grant is adapted from a true story, like Dangal. Brockovich is played by Julia Roberts and is perhaps the first serious film of her career.
Fun fact: the real Brockovich appears in the film briefly as a waitress named Julia.
EB is the story of a single mother with no educational background, viable source of income, and three little kids, who goes up against PG&E to fight for what's right: the life of her children and her neighbours. The story carries the thrill of suspense when her discoveries reveal that almost everyone around her is falling sick due to radiation, and she's concerned for her kids. After finding out that Donna, a resident at Hinkley, and her family have been suffering with various types of cancers, the doctor provided was also one who worked for PG&E, EB starts to smell a rat. In the pursuit of truth, she gets fired by her employer, and at great cost, it is revealed that PG&E have been singlehandedly responsible for contaminating Hinkely's water with carcinogenic hexavalent chromium. Tthe people are being told instead, that it is is a 'safe chromium'. Leading a one woman army, she gathers the medical records of residents at Hinkley, along with their trust, and manages to succeed in the fight. The struggle is inspiring and enormous. A rewarding watch.
2.Nymphomaniac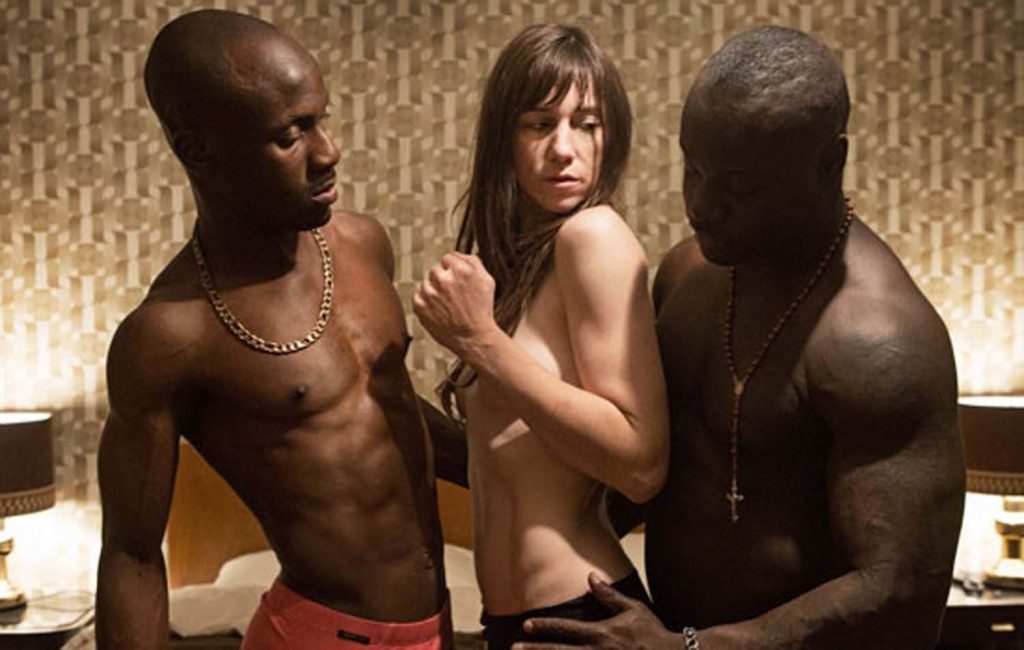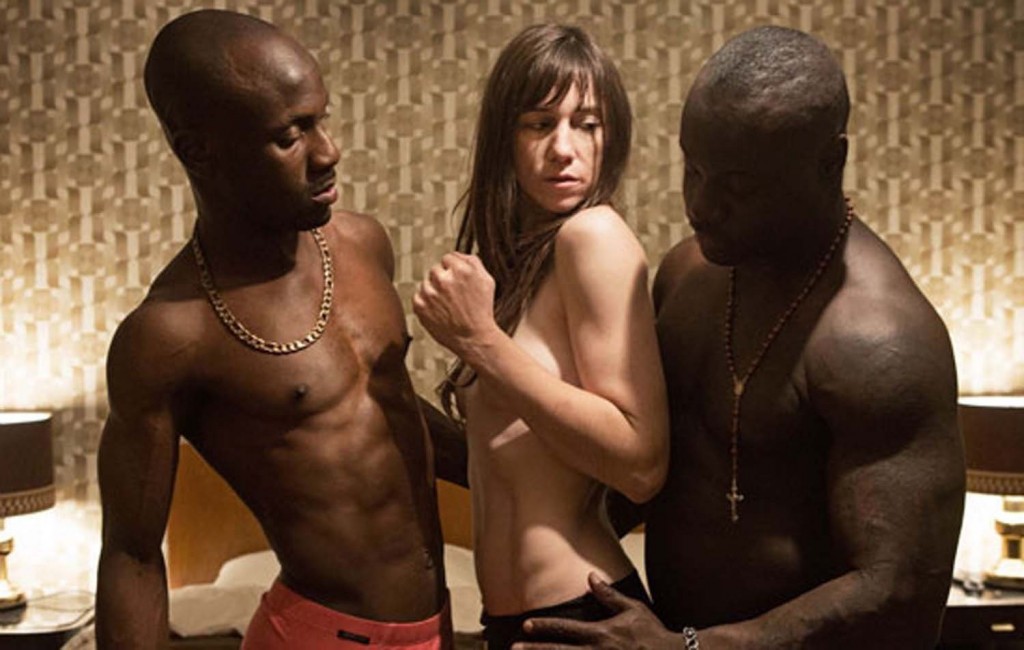 Joe is a self-diagnosed nymphomaniac, and she is here to tell you her story.
Nymphomaniac follows Joe, a woman found beaten up and lying in an alley, she is discovered by middle aged bachelor Seligman, who offers her rest and tea, while she narrates the litany of her sexual encounters throughout her life, that led to the predicament she was found in: it's too heartbreaking to recount.
The film explores absolutely all facets of sex, with feminine sexuality under the spotlight, it is a conversation about sex including all the hot, passionate stuff, and all the uncomfortable, awkward stuff too–but it goes beyond that, and on into the grotesque, the violent, encounters and liaisons full of abuse of every kind–physical, sexual and verbal.
There is an instance where she is attempting to pathologize herself, in order to find some reconciliation she starts working with sex addicts anonymous, but her presence among that lot is a slap in the face of common bourgeois perception of feminine sexuality, she leaves in a huff seething with contempt at how repressive and patriarchal the whole jig is.
The takeaway is that it's easier to pathologize and medicalize things these days, one can be addicted to their smartphone today, there was the television before, what is endemic across time and cultures is the patriarchal gaze that sees everything clinically, including the most fundamental aspect of the feminine psyche: her sexuality. A rational doctor's objective, dry gaze saps the life out of its subject before it is dead. Joe challenges it.
That it can all be treated and paid for to be treated is at one level a relief, and on another, Nymphomaniac in its two volumes, is telling us to love what we do and the habits that we form are not always addictions, it's a part of one's psychological makeup, that there is nothing inherently wrong with seeking pleasure, and that pleasure with a life of its own trying to exponentialize itself. There are dangers, it's true, but they only exist because our morals do. Thus, something is wrong with our morals, based on fear of women's polysexuality, not with sex in itself. No need for sentimentality. Time to see the truth.
1. Blue is the Warmest Colour/La Vie D'Adele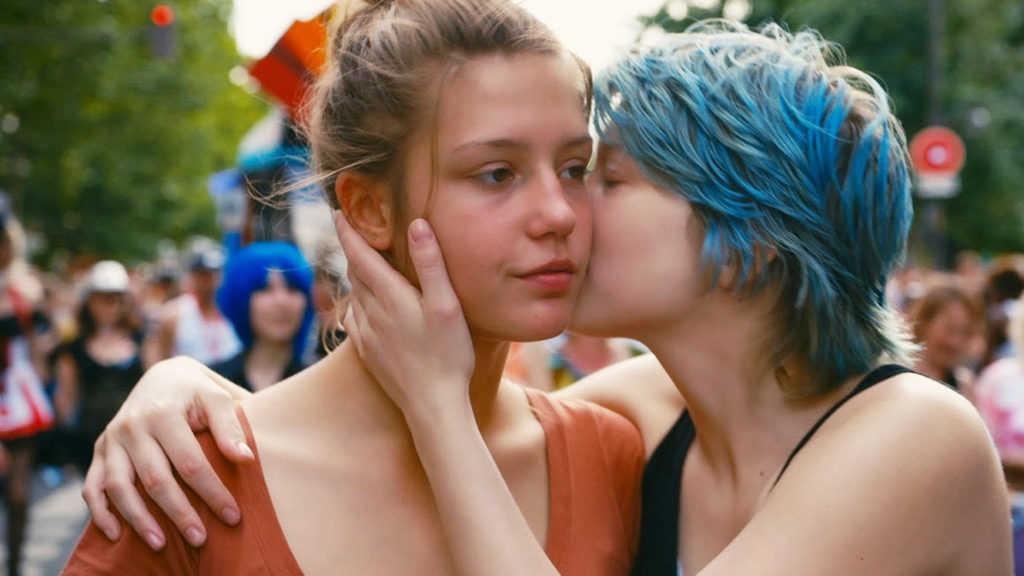 Blue is the Warmest Colour is based on a 2010 French Graphic Novel by Julie Maroh. The story is a coming of age drama that attempts to explore lesbian sexuality through the characters of Adele and her lover Emma. Adele is distracted from the conversation her female friends at school have about boys, she briefly dates a man, but is immediately withdraws, feeling herself recoil physically after the first time they make love, recognizing that her love for him is real, but it will never sit squarely in the erotic or romantic dimensions of love.
Her friend, an openly homosexual Valentin seems to offer her solace, comfort and bolster her confidence into being herself. He takes her to a gay bar where a blue haired artist immediately captures her gaze. There are beautiful shots throughout the film, and the pacing carries it well. As Emma and Adele start spending time together, Adele is spurned by her classmates who accuse her of being a pervert and coming to their slumber parties, even Valentin gets into a physical altercation trying to defend her. Cut to the chase, Emma and Adele have an intense and exciting relationship, saddled with all the complications that one may find in heterosexual one, but also the trials that are unique to a homosexual live in romance. How else can I say it? Watch this film.