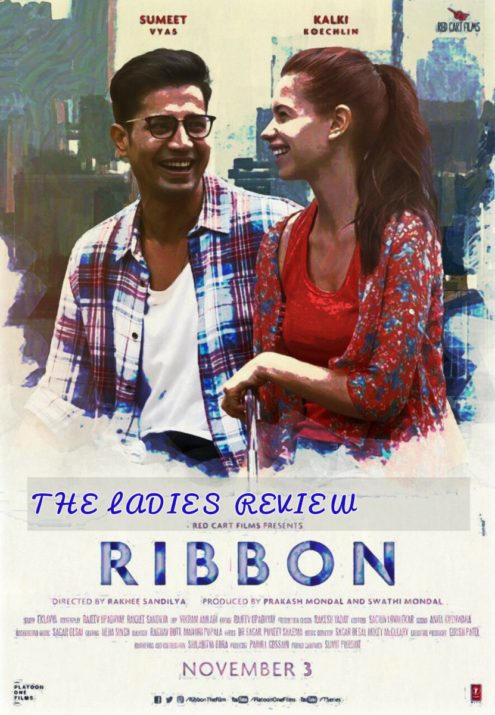 Getting straight to the point right from the word 'Go', Ribbon the film tackles some problematic questions relevant to Indian society. Rakhee Sandilya, in her directorial debut, starts off the movie with marketing professional Sahana, played by Kalki Koechlin, discovering an unexpected pregnancy that thwarts her career plans.
Sahana's desire to be a successful professional makes her consider terminating the pregnancy. She forgoes this plan after a heated argument with her husband Karan, played by Sumeet Vyas. A drunken party and another fight later, the couple decides to go ahead and have the baby. What follows can only be described as a slice out of the life of a modern Indian couple that's embarking on the journey of building a family.
Ribbon gives rise to questions in desperate need of answers, and challenges archaic social and professional barriers that should have broken down years ago, but continue to loom large for Indian women — nay, all women.
Should a woman, at the peak of her career, be forced to take a backseat professionally because she's having a baby? Considering how many women today, balance both on an international stage, such as EU Parliament member Licia Ronzuilli, is there even need to think quitting work is a necessity? The film also brings to light how 90 days of maternity leave is barely enough. And the absence of any discussion about paternity leave is conspicuous.
Further, should her husband have a say in whether she keeps or does not have the baby? It is not him who leaves his job entirely post-pregnancy, after all. Vyas's character relocates to a different city for a higher paying job to compensate for the loss of their double-income household.
Should raising a child in India's metropolises be such a struggle that the immediate reaction to an unplanned pregnancy is "oh f***"?
A mere three months after the birth of a daughter, Aashi, Sahana is eager to get back to work, only to be demoted. Her boss, initially incredibly supportive of her decision to have a baby, reneges on his promise to keep her job intact for her because her absence could have been a "loss to the company."
Sahana is fired, and under financial pressure, Karan decides to take a year-and-a-half-long project in Lonavala, leaving her behind to juggle raising their daughter with rebuilding her career at a different firm. Consequently, the couple is forced to deal with still darker realities of leaving Aashi to the care of others.
Koechlin and Vyas' performances are a treat for the eyes, but what strikes a chord with the viewer is the challenges faced by this couple as they struggle to discard the shrouds of patriarchy.
Would I recommend it to a friend? Hell, yeah! Don't watch this film expecting thrills and chills, and dramatic ups and downs. Watch it instead of the cast's stellar performance, realistic direction and script, and the many complexities of everyday life that the film, in its simplicity, manages to unravel and question.
movie Stats:
Director: Rakhee Sandilya
Cast: Kalki Koechlin, Sumeet Vyas
Genre: Drama
Run Time: 1 hour 46 minutes