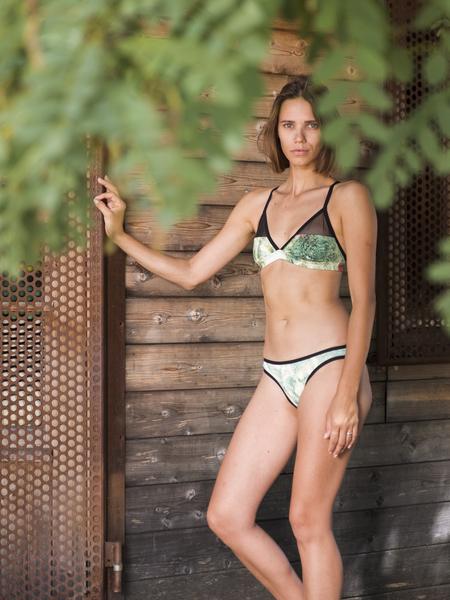 A good bikini is hard to find, would have the title of Flattery O'Connor's book if she were into sustainable clothing. Holidays are great, but how to ease that carbon footprint guilt? Invest in eco-friendly beachwear, of course.
The Ladies rounded up five ab-fab swimsuits for you that aren't just easy on the pocket, but also on the environment. Plus, as per usj, they're gorgeous.
ZIGGY BLACK BIKINI TOP AND PALM PRINT BIKINI BOTTOM, 
AZURABAY.COM
The top costs Rs 3552 and the bottom is priced at less than Rs 3000 plus shipping costs that vary per location for the pair. Azura Bay guarantees delivery within a fortnight. If you buy them separately, each is less than Rs 5000, but together they cost a bit more: Rs 5818 minus shipping. Ladies, we say go for the set! The bottom and top can be effortlessly mixed and matched with other bikinis in your collection
CONVERTABLE BIKINI TOP, LÉ BUNS
Priced at AUS 69.99, roughly Rs 4600, this bikini top can be worn in a myriad of styles including to create the illusion of a one piece swimsuit. It's available in black (our pick) and navy blue. The classic colours mean this would be right at home with your accumulated bikini babies. The site ships internationally, and with that total cost for this top is Rs 4444.08
NOMAD DRESS, NO NASTIES
Gentle colours, subtle print, and a silhouette that would begs to ruffle gently by your ankles during a walk on the beach. This lovely dress can also be dressed up for the night with a simple choker or statement earrings. Belted never hurt the cause either. ?
Priced at Rs 3199.
Perfect for a lovely lunch or a casual dinner, or just for the way to the beach. Hurry on this buy though, many a ladies have their eye on  this number.
Priced at Rs 3297/ minus shipping
ILLKA JELLYFISH KISS/BLACK SWIMSUIT, YEKEKE
Started in 2009, Yekeke makes stunning and chic swimwear and resort wear. The outfits are made in Berlin but are shipped worldwide for a fee.
Priced at Rs 3000, minus shipping, which varies by destination.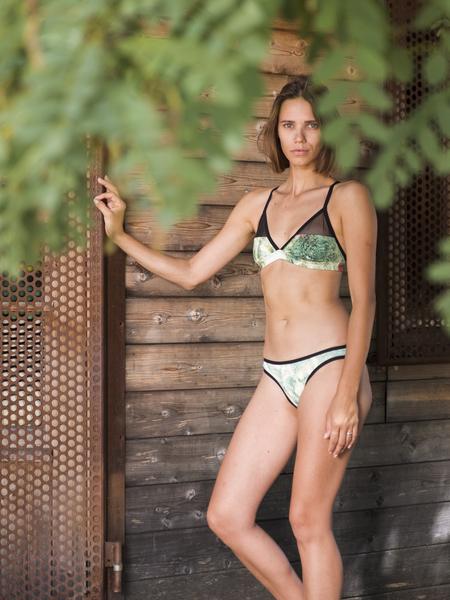 Next time on Five Under 5000: Jackets that fit into that perfect price bracket. 
READ MORE FIVE UNDER 5000: